I absolutely love Mexican food! I try to cook it at least once a week and I am always on the hunt for some delicious Mexican recipes.  This Tex Mex Pasta is just bursting with flavor, and so simple to make! Loaded with ground beef, salsa, corn, black beans, and cheese, this is a complete meal that will be ready in 45 minutes! Being a busy mom of three with two jobs, this is my go to dish for absolute flavor and nutrient in each bite. Even my picky kids love this recipe and ask me to make it frequently!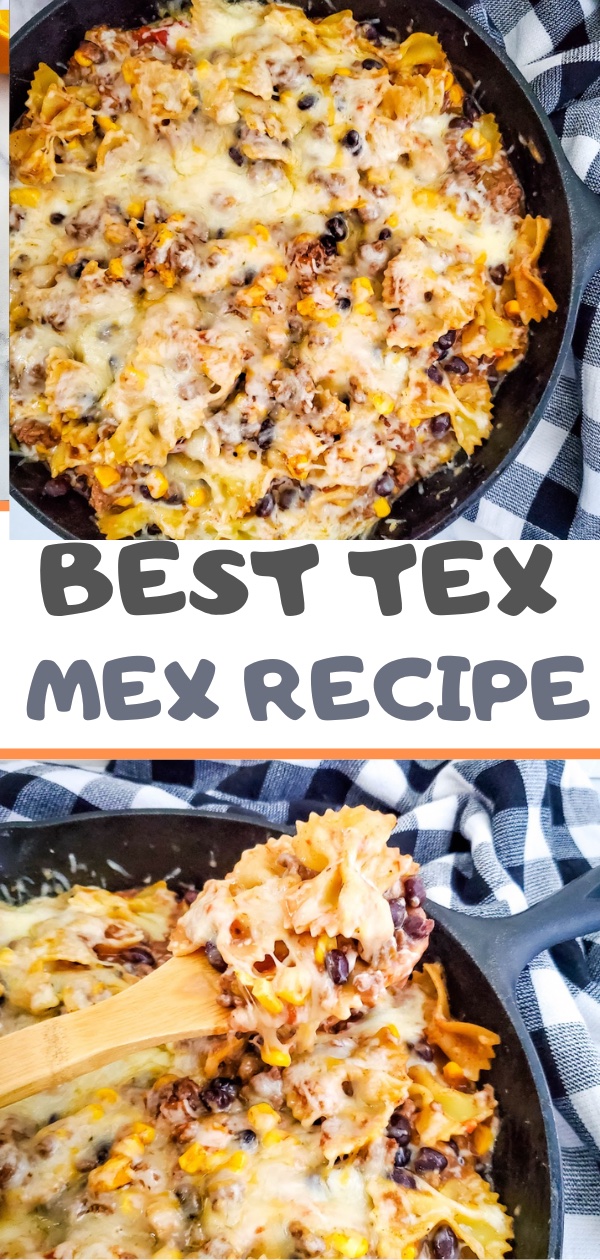 TEX MEX PASTA SKILLET RECIPE: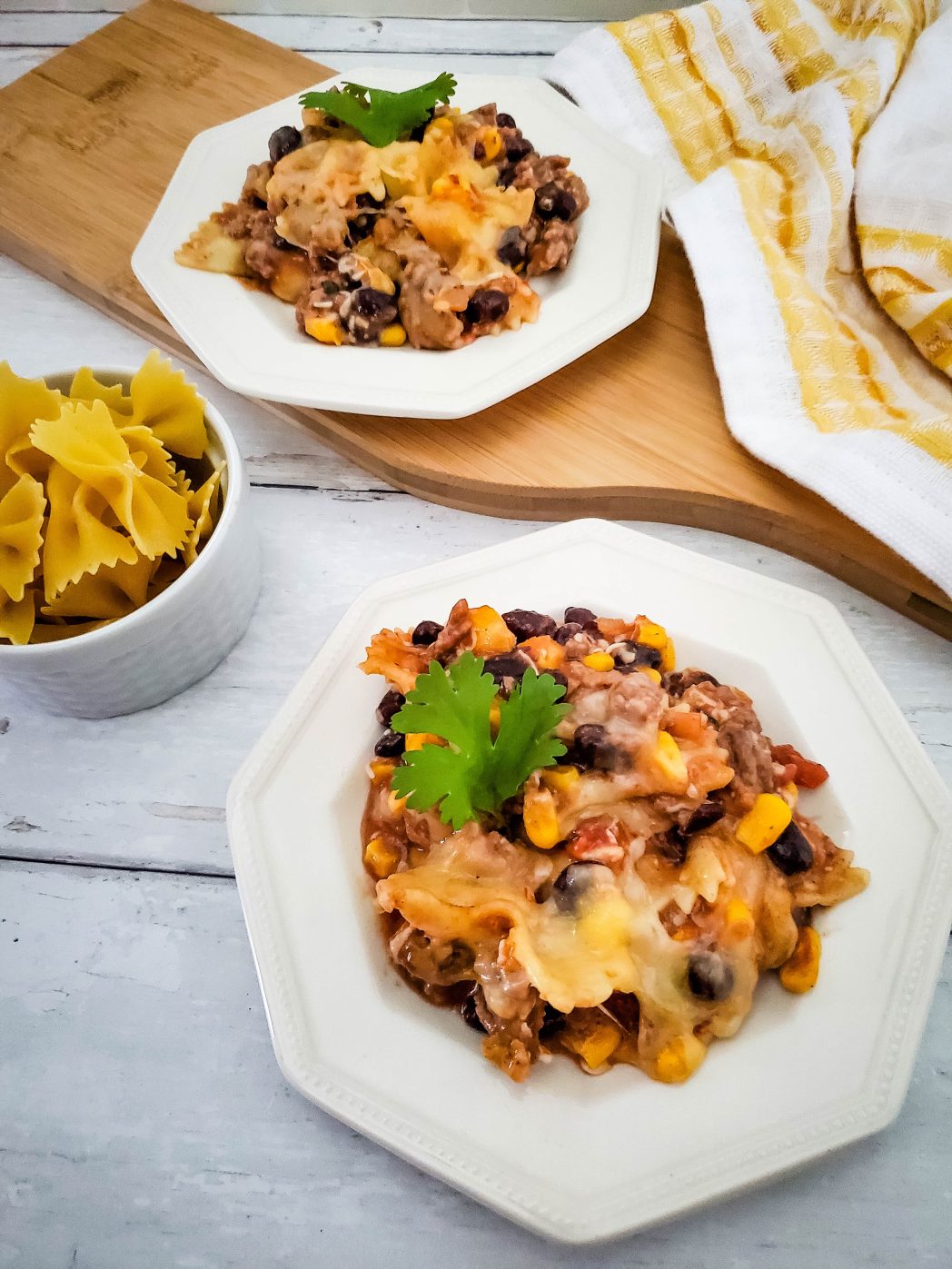 Servings: 4
Prep time: 5 minutes
Cook time: 40 minutes
Ingredients for Iron Skillet Tex Mex Pasta Recipe:
1 lb ground beef

8 oz bow tie pasta

16 oz jar salsa

10.5 oz can cream of chicken soup

15 oz can corn

15 oz can black beans

8 oz shredded Mexican cheese, divided
Directions for Iron Skillet Tex Mex Pasta Recipe:
Preheat the oven to 350 degrees.

Add the ground beef to a cast iron skillet and cook over medium heat, breaking into smaller pieces as it cooks, until browned. Drain grease.

While the meat is cooking, fill a large pot with water, bring to a boil, add your noodles, and boil for 5 minutes. Remove from heat, and drain.

Stir in the salsa, cream of chicken soup, corn, black beans, and half the cheese.

Stir in the pasta.

Top with remaining cheese, and transfer to the oven.

Bake for 30 minutes.
If you are looking for a flavorful recipe that the whole family will love,  try this Iron Skillet Tex Mex Pasta to make. All you have to do is go shop for the ingredients, prepare, and in no time at all have a delicious recipe that will go over well with every member of your family! You can even freeze it for later, dishes if need be. ENJOY! I really love this homemade tex mex pasta!