I hope all you healthcare workers enjoyed your free coffee last week on National Nurses' Day. Today I am back to tell you all about the Dunkin' new brew truck which is bringing all its newest blends and flavors directly to consumers with its all new Discover Your New Brew Truck. I can't wait to see this truck in East Greenwich.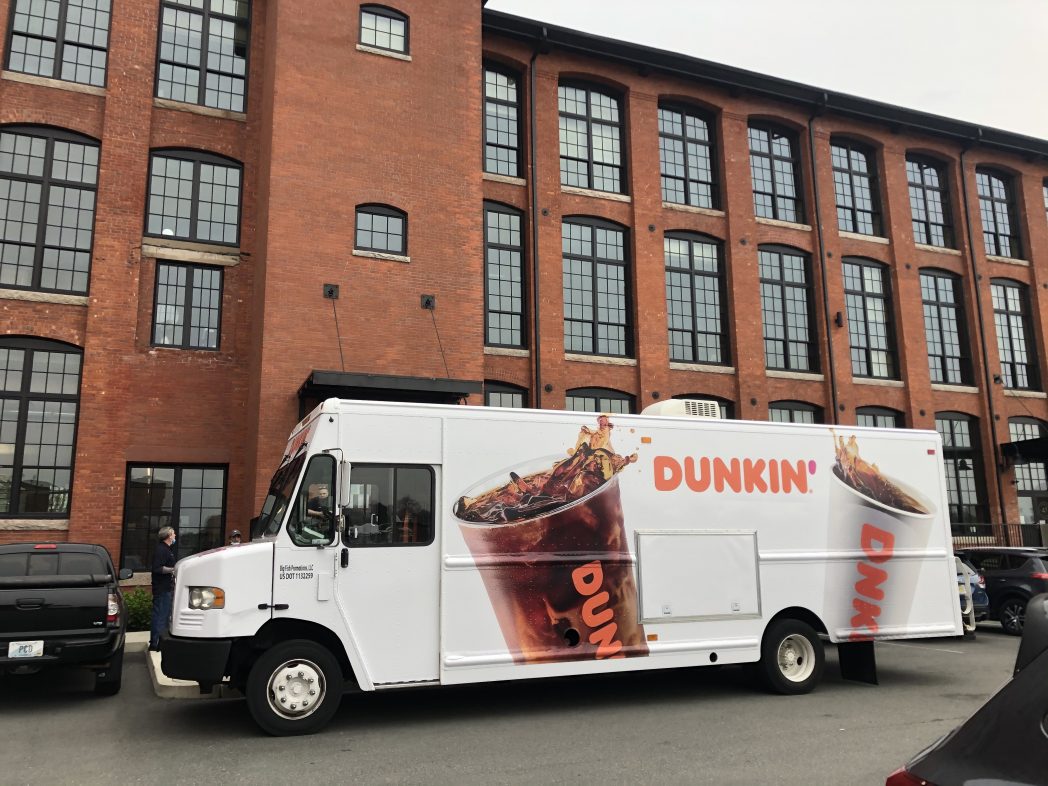 Last week, The Discover Your New Truck launched with a visit at the Tourister Mill apartment complex in Warren. Starting in June, the truck will roll through apartment complexes and residential neighborhoods across Rhode Island and Bristol County, Massachusetts – offering residents FREE hot and iced coffee from the comfort of their own neighborhoods. I mean how great is that?!
If you want the brew truck to come to you, you can simply submit your neighborhood as a potential stop for the Discover Your New Brew Truck by visiting www.DiscoverYourNewBrew.com.*
*Requesting the truck to your neighborhood will not guarantee an appearance.
Also be sure to continue nominating your favorite healthcare hero in the healthcare heroes sweepstakes.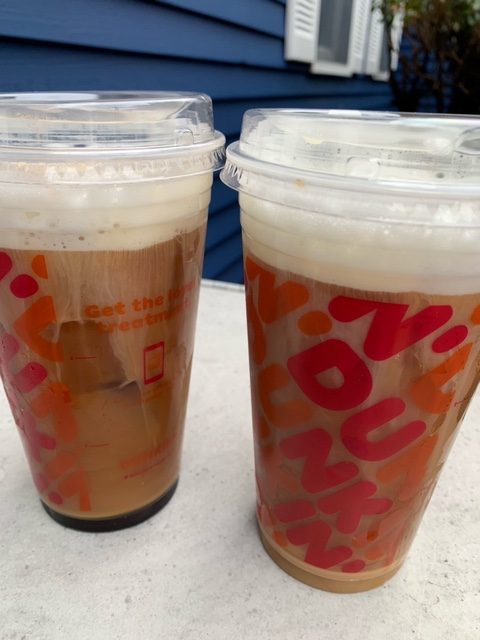 Raise a Cup to Healthcare Heroes Sweepstakes: Starting Monday, May 3, you'll be able to nominate your favorite healthcare professional to be selected in Dunkin's month-long online sweepstakes. Weekly prizes will be distributed in the form of Dunkin' gift cards, and a few grand prize winners will be surprised with FREE COFFEE FOR A YEAR from Dunkin'. You can submit your nominations by visiting https://dunkinpromotion.com/Providence
I will be back soon but in the meantime mark your calendars for the annual National Iced Coffee Day benefiting Hasbro hospital which will take place on Wednesday May 26th.  This is a great day that will help out kids at Hasbro Children's Hospital by simply buying an Iced Coffee.
*I am a Dunkin ambassador. All opinions are my own and not swayed by outside sources.*