Halloween is right around the corner! One of my favorite holidays is Halloween and I am always on the hunt for some awesome recipes to make for friends and family. This Witches Brew Mocktail is perfect for kids and to serve at your small, intimate Halloween gatherings. This is non-alcoholic but if you wish to make it adult friendly, you can readily add vodka in it for a Witches Brew Cocktail.  I hope you enjoy it!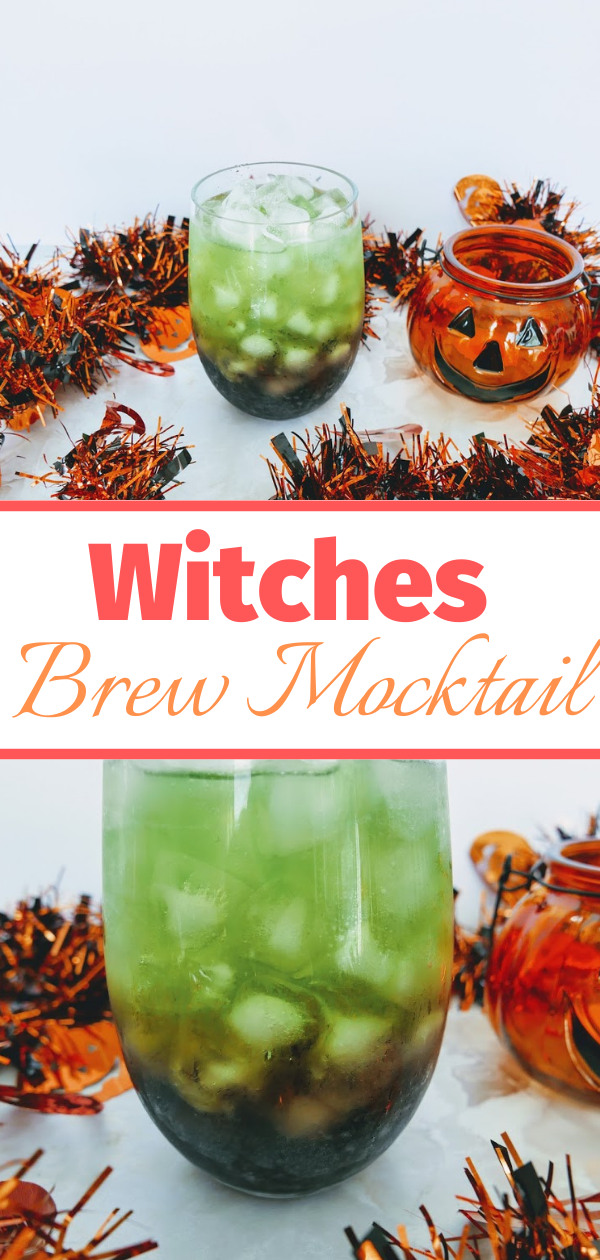 Witches Brew Mocktail
Prep Time: 2 minutes
Servings: 8 8oz glasses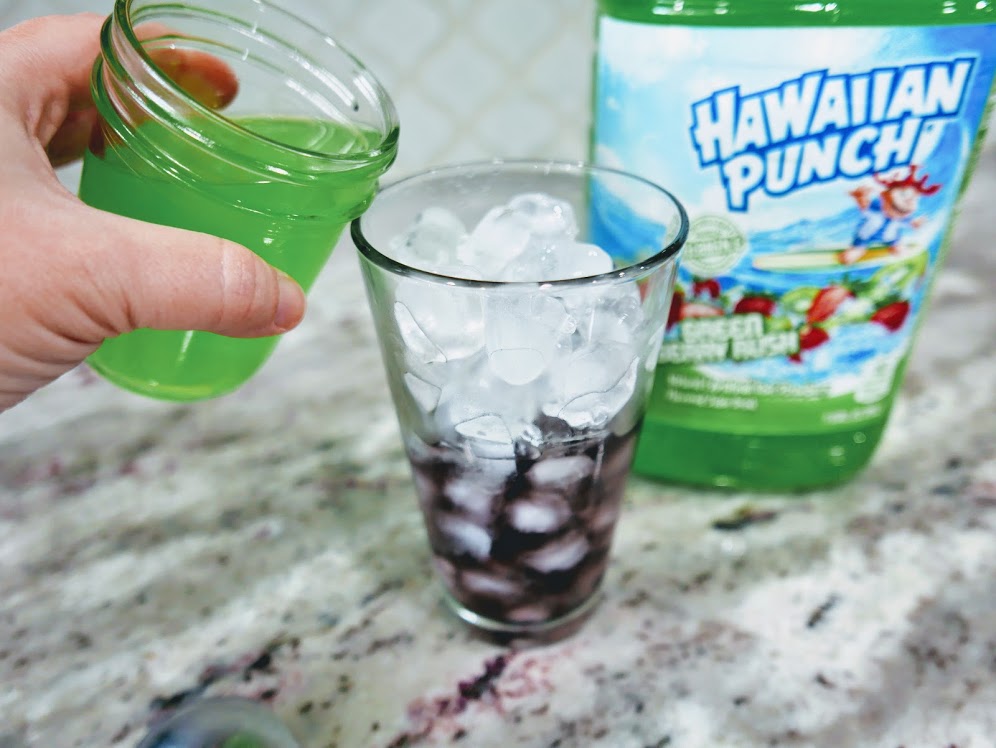 Ingredients Needed For Witches Brew Recipe for Kids: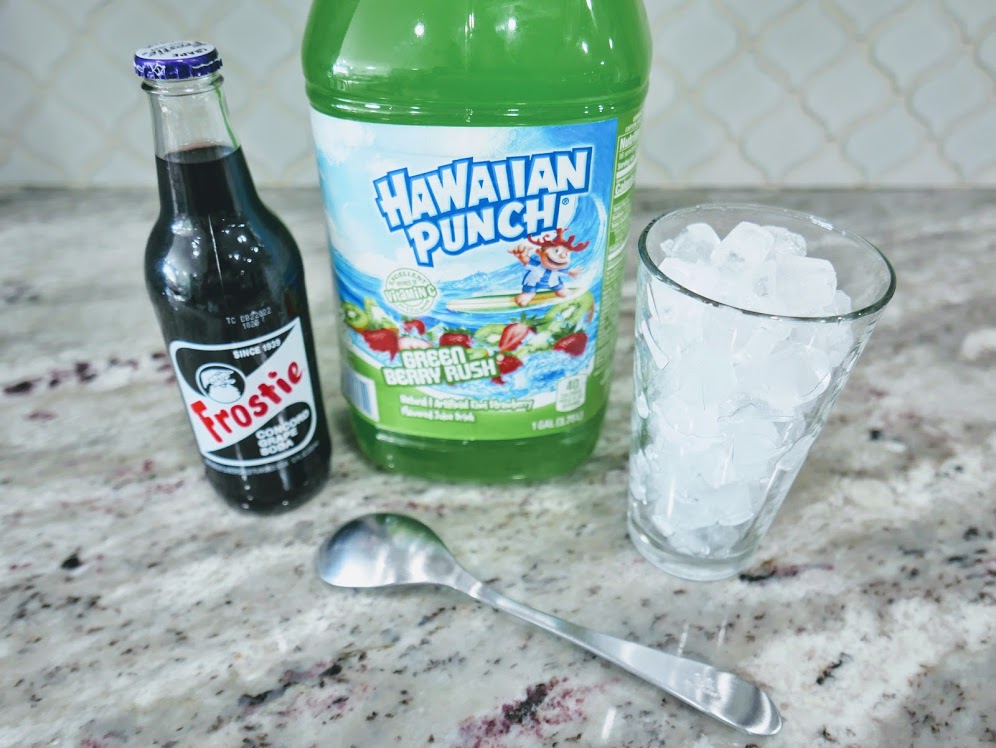 Hawaiian Punch Juice Green Berry Rush (or any other green colored fruit juice with a lower sugar content than the grape soda)
Frostie Concord Grape Soda (or any other grape soda with a higher sugar content than the green juice)
Clear cup or glass
Ice cubes
Spoon
 Recipe: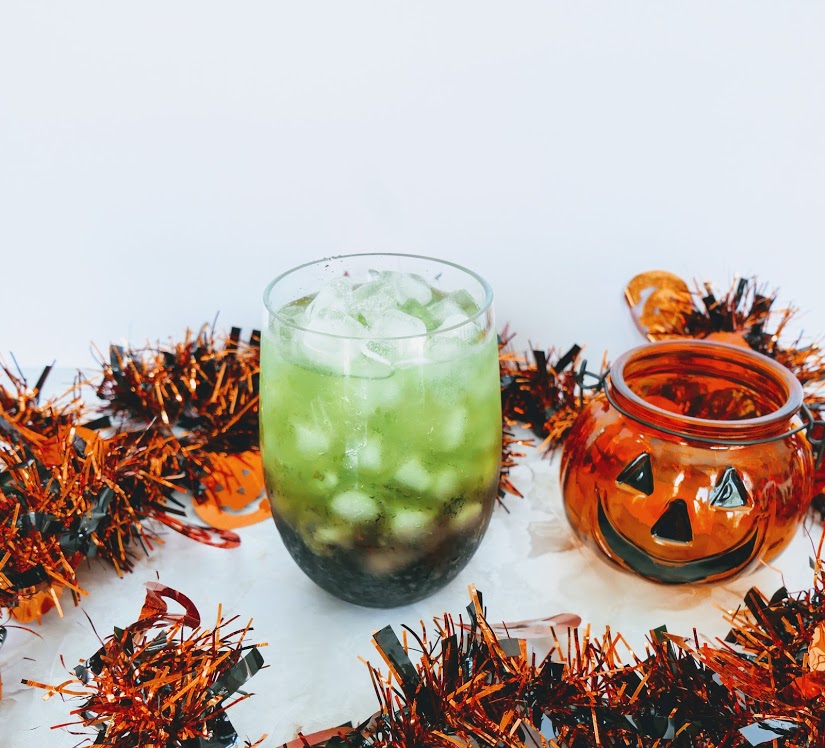 Start by filling your glass completely to the top with ice cubes. If you would like to use a straw, it's best to insert your straw in the glass before pouring your liquids, otherwise the straw will disturb the layering process.
Pour the Frostie Concord Grape Soda over the ice, filling the glass half full. Once the soda has stopped fizzing, very slowly pour the Hawaiin Punch Green Berry Rush over the grape soda until the glass is full. If the Hawaiin Punch begins pouring too quickly it will mix into the grape soda. A trick to help pour slowly is to hold a spoon with the backside facing up across the glass, and pour the Hawaiin Punch over the backside of the spoon. It will slowly trickle into the glass, and keep it from mixing with the grape soda. Serve immediately.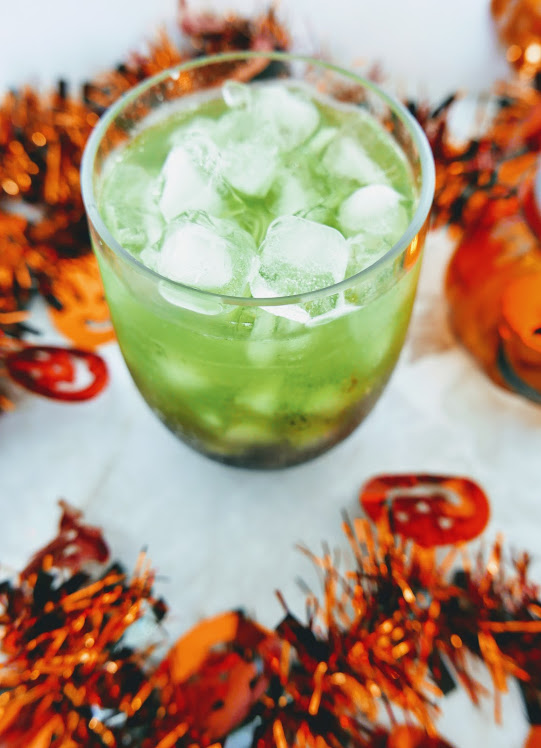 Note: The drink with the higher sugar content will sink to the bottom. If you choose another brand of soda or fruit juice, just be sure to check the grams of sugar, and ensure your desired bottom layer has the higher sugar content.
ENJOY this Witches Brew Mocktail!