During this time of Quarantine, I know my family and I are doing a lot of cooking! Like a lot! I am always on the hunt for some delicious recipes and I found one with these incredibly awesome Fruit Cookie Cups.  This cookie cup recipe is easy to find the ingredients for and simple to make. It takes about 20 minutes to do and about an hour to refrigerate before you can dig right in. So I am sure you are all excited to learn the recipe for these cookie cups! I hope you enjoy them as much as I do!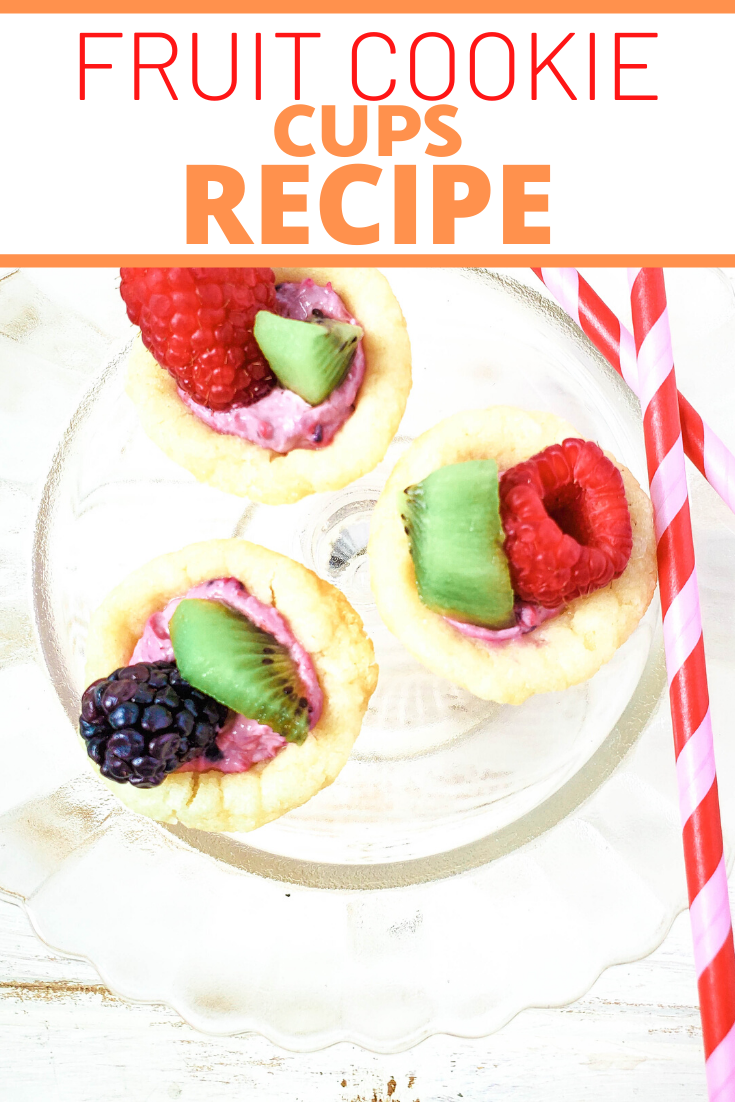 Fruit Cookie Cups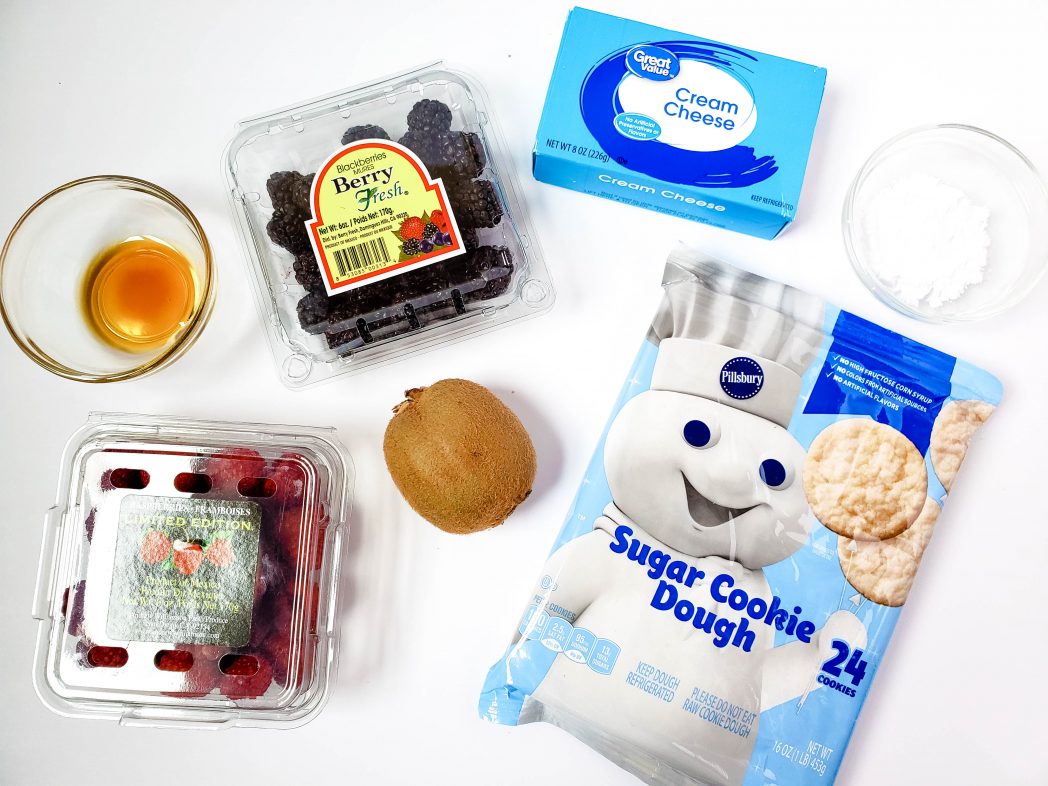 1 package sugar cookie dough – the precut ones with 24/pack are best for this

4 oz cream cheese, softened

1 Tablespoon powdered sugar

1/4 teaspoon Vanilla 

6 raspberries and 6 blackberries (for frosting)

½  package blackberries

½  package raspberries

1 kiwi

Cooking spray
Directions: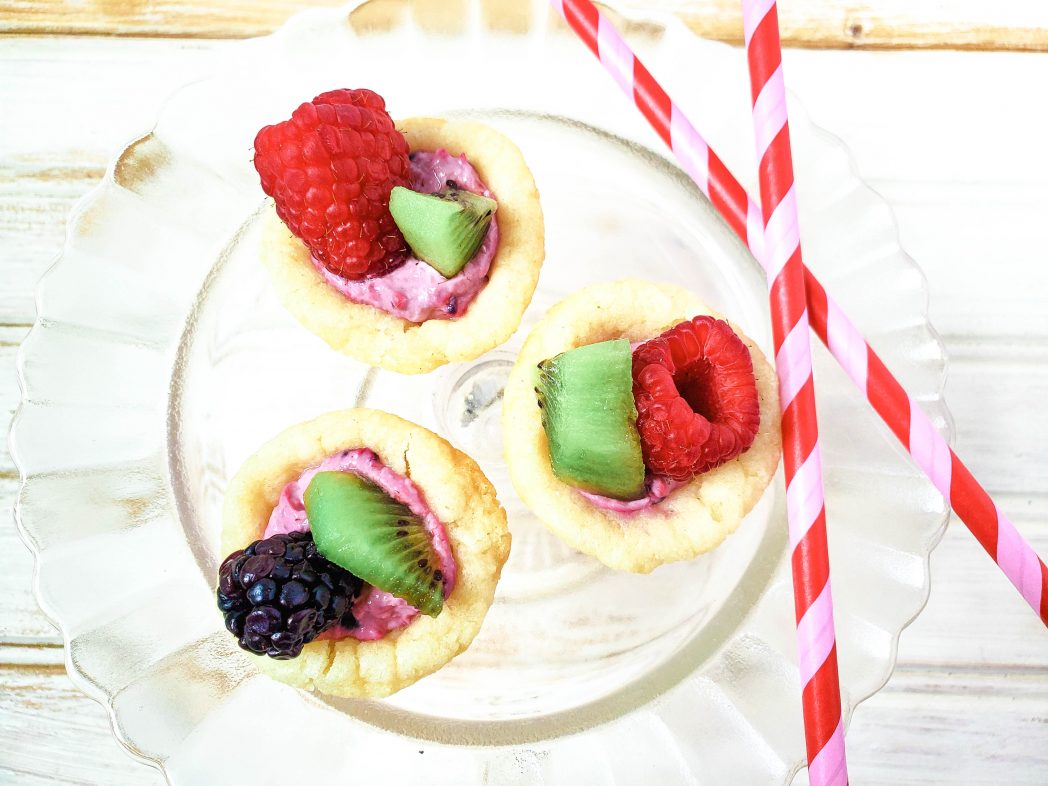 Preheat oven to 350 degrees.

Spray mini muffin pan with cooking spray.

Break apart cookie dough into 24 equal parts. Place one piece in each cavity of the muffin pan.

Bake for 10-12 minutes. 

Remove from oven and transfer to baking rack to cool.
Once cool, use a butter knife around the edge to lightly remove each cookie cup.
In a mixer, blender or Ninja, add cream cheese, powdered sugar, vanilla and 12 berries.

Mix or blend well until the texture is creamy.

Spoon mixture into each cookie cup.

Remove the skin from kiwi, then cut into 6 slices. Cut each slice into quarters.

Top cookie cups with one berry and one chunk of kiwi

Refrigerate for 1 hour and serve.
If you make these Fruit Cups Recipe, be sure to let me know on social. The cookie cups are so delicious that you can make more and freeze them if you like. I have done that and defrosting them in quite easy.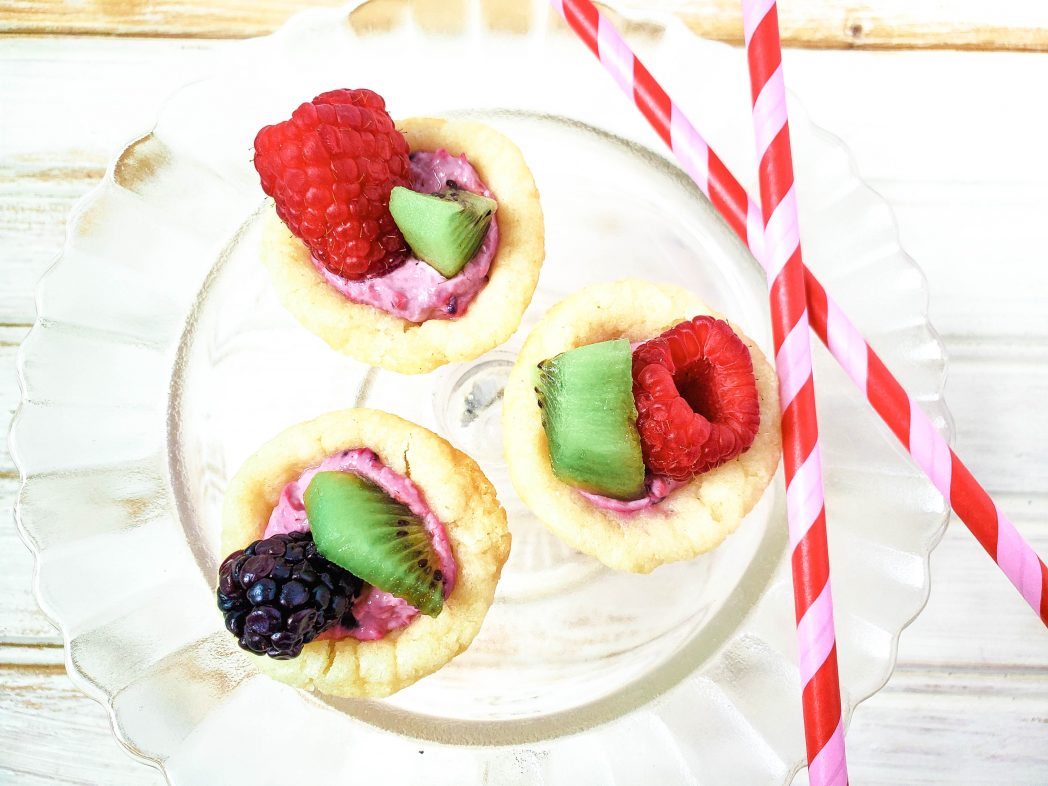 ENJOY MAKING THESE FRUIT COOKIE CUPS!