Oscar winner for Best Animation, Frozen 2, is now available on DVD! Frozen 2 is available on Digital 4K Ultra HD™, 4K Ultra HD, Blu-ray™, and DVD! No matter your viewing pleasure, you can now own this fantastic movie and trust me you will want it in your movie collections.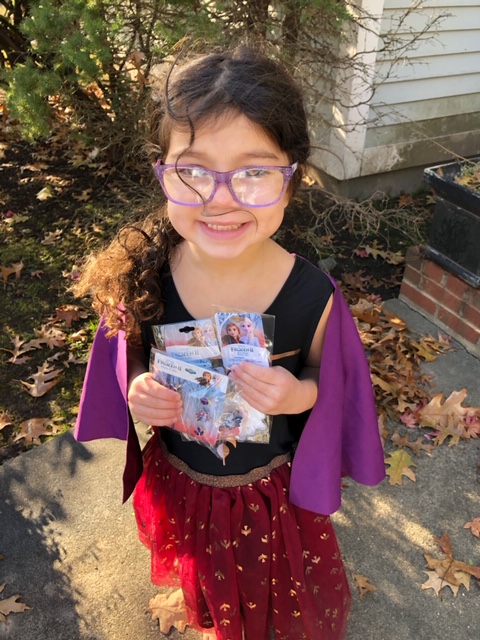 SYNOPSIS:
"In "Frozen 2," the answer to why Elsa was born with magical powers is calling her and threatening her kingdom. Together with Anna, Kristoff, Olaf and Sven, she sets out on a dangerous but remarkable journey. In"Frozen," Elsa feared her powers were too much for the world. In the highly anticipated sequel, she must hope they are enough.From the Academy Award®-winning team—directors Jennifer Lee and Chris Buck, producer PeterDel Vecho and songwriters Kristen Anderson-Lopez and Robert Lopez—"Frozen 2" features the voices of Idina Menzel, Kristen Bell,Jonathan Groff and Josh Gad."
"Frozen 2"Cast and Crew:

Kristen Bell ("The Good Place," "Veronica Mars"),Idina Menzel (Broadway's "Rent" and "Wicked," "Uncut Gems"), Josh Gad (Broadway's "The Book of Mormon," "Little Monsters") and Jonathan Groff (Broadway's "Spring Awakening" and "Hamilton," "Mindhunter") return to Arendelle as the voices of Anna, Elsa, Olaf and Kristoff, respectively. Evan Rachel Wood ("Westworld," "Mildred Pierce," "The Wrestler") joins the cast as Queen Iduna, Anna and Elsa's mother, and Sterling K. Brown ("Waves," "Black Panther," "This Is Us,") portrays Lieutenant Destin Mattias. The film is directed by Chris Buck ("Frozen," "Tarzan," "Surfs Up") and Jennifer Lee (Walt Disney Animation Studios' chief creative officer, writer/director "Frozen," writer "Frozen" Broadway, screenwriter "A Wrinkle in Time"). Lee also wrote the screenplay. The film is produced by Peter Del Vecho ("Frozen," "The Princess and the Frog") and executive produced by Byron Howard ("Zootopia"). Songwriters Kristen Anderson-Lopez ("Frozen" film/Broadway, Off-Broadway's "In Transit") and Robert Lopez ("Frozen" film/Broadway, Broadway's "The Book of Mormon") wrote seven all-new original songs for the film, and Christophe Beck, who scored "Frozen,"composed the score.
SOME INTERESTING STATS:
The Frozen 2 soundtrack was certified Gold by the R.I.A.A. and is the only soundtrack from an Oscar-nominated film that went to #1 on the Billboard 200 Album chart (not the soundtrack chart alone) in 2019.
"Into the Unknown" performed by Idina Menzel featuring AURORA was certified Gold by the R.I.A.A.
The Frozen 2 soundtrack has over 1.5M global album adjusted units, with additional Gold and Platinum certifications in Japan, Korea, Philippines, China, Germany, UK and Canada.
The Frozen 2 soundtrack has over 1.7B global streams (audio and video combined).
BE SURE TO OWN THIS WONDERFUL DVD TODAY!
*DVD received from Disney. All opinions are my own and not swayed by outside sources.*