Finding a way to get a good nights sleep isn't impossible! If you've spent hours counting sheep or tossing and turning, it's time for you to rest easy knowing that there are options that can help!
Sleeping is one of those things that everyone loves. (well, maybe not children but that's a whole other story). Some people find it hard and really struggle in getting a good nights sleep. Hours can be spent tossing and turning only to have little to no success. If you've ever dealt with feelings of insomnia, you know that the struggle can be absolutely real.
The good news? Getting a good nights sleep is possible! All it takes is a bit of research, patience and a great product to bring you peaceful dreams!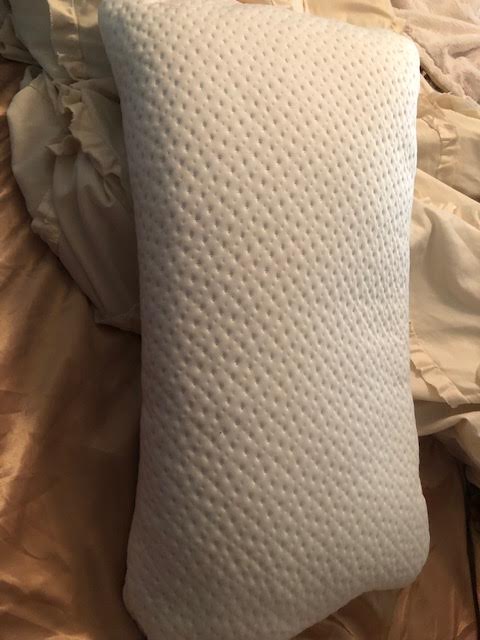 How to have a Good Nights Sleep
There are several things that you can do to obtain a good nights sleep!
Set a schedule and routine before bedtime each night
If you are doing things like watching electronics or staring at a bright screen before you go to bed, more than likely that's playing a role in not getting your rest. Set a schedule and routine for yourself every night before bed so you can relax and get into the mind frame that it's time to sleep. Items, like taking a bath, or reading a book right before bed, are great ways to relax the mind and get it prepared for sleep!
Don't eat right before bedtime
This is a no-no! Food can actually cause your tummy to get upset which then, in turn, makes you sleep less! Limit your food intake in the evening and you may find that you fall asleep faster and easier than before.
Upgrade your current pillow to the XOcomfort Cooling Pillow
Seriously, this pillow is amazing. It's even known as the "world's best cooling pillow" and for good reason! My head has laid on many other pillows and a lot of other so-called cooling pillows as well, and I can assure you that the XOcomfort Cooling Pillow goes above and beyond.
PILLOW THAT STAYS COLD
The difference? It starts from the inside out. The XOcomfort pillow does the job of physically moving heat away from the head and body. How amazing is that? The inside of the pillow is made up of their patent-pending carbon infused shredded memory, foam ventilation and even has a cooling cover on top to ensure that it stays cool all night long.
There are many cooling pillows on the market, but the XOcomfort pillow (best cooling pillow) has actually put in the effort into figuring out the cooling technology. With ease, the pillow makes certain that the heat gets pulled away from you and your body ensuring that you get a deeper and better sleep than ever before.
Not only does this pillow go above and beyond, but the geniuses behind this creation also spent two years in creating this amazing pillow product.
Upgrading to this cooling pillow may just be the answer to your "loss of sleep" prayers!
It's time to take charge of your rest and sleeping pattern and put the pieces of the sleep puzzle together. With these simple tips, ideas and one amazing product, it's never been easier to get some much-needed shuteye that you've been lacking.
Set up a sleep routine, find a way to relax your body and mind before bedtime and get your XOcomfort pillow today.  This is one of the best cooling pillow on the market. You may find that the combination of all three of these steps may be the winning combination that you've been searching for! The best outcome possible is a sleep filled night for you and your body! And it's 100% obtainable with these easy options.
BUY IT: Use Mommyhood1 at checkout and receive 20 percent off a pillow!!!
*I worked with XOcomfort pillow and the cooling gel pillow on this review. All opinions are my own and not swayed by outside sources.*