*This is a sponsored post with Best Buy. I have been compensated in the form of a Best Buy Gift Card and/or received the product/service in exchange. All opinions are my own and not swayed by outside sources.*
In my basement a few years back, I decided to put a home theater in and it is still to this day, one of my favorite places in the house. Best Buy did the whole home theater and from picking out the products to the Best Buy Geek Squad coming, it was a wonderful experience. I highly recommend a home theater for anyone out there who loves movies, television, and entertainment. It is the place most used in our household and we have many parties down there for not only the kids, but ourselves too!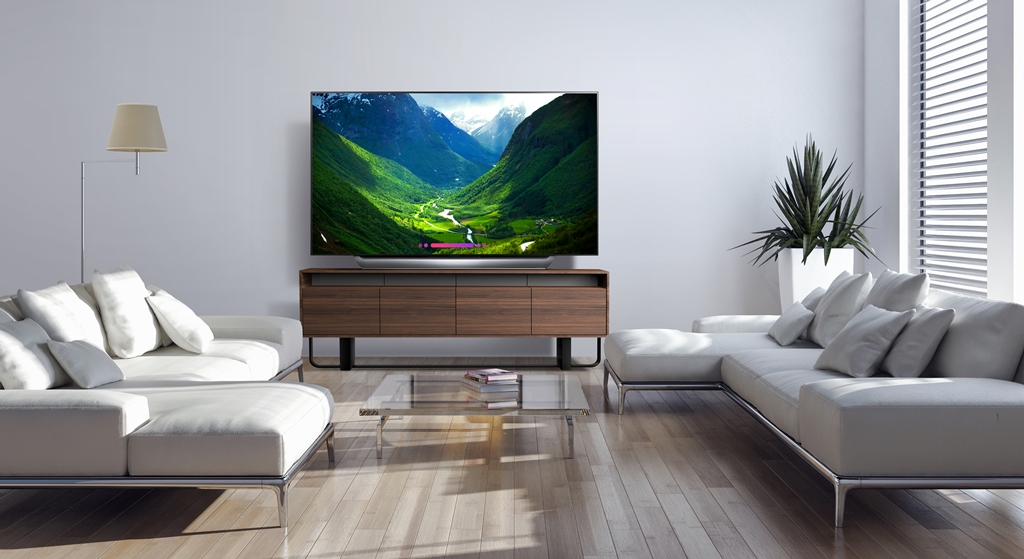 Now you can bring the movie theater experience home with the 77-inch LG OLED television from Best Buy. Its advanced HDR enhances each scene to 4K quality, and its Intelligent Processor maximizes picture quality by producing images with rich colors, sharpness and depth.   I might just need to switch my tv out after seeing this! This TV is available in 55 inches and 65 inches depending on your needs. With the 77'' class LG OLED C8 TV, you can enjoy a premium cinematic, home theater experience allowing you to watch so much TV, sports, movies, and more in an unmatched experience in 4K. The quality and sound is also so great!
Additionally, all LG TVs with AI ThinQ® has the Google Assistant built in, so you can control compatible smart home devices using just your voice.  You can create a center for your smart home and beyond. Plus it works with Amazon Alexa devices (limited to certain languages and some require additional subscriptions). With this TV, you can use voice commands to change picture settings (movie mode, game mode, sports mode etc.), change volume of tv, search for shows and movies, control compatible connect home devices. It allows for control of TV and connected devices with the power of your voice and without disrupting your movie watching experience. This smart TV also allows you to launch apps like Netflix, Hulu, and more. How cool would it be to say turn on Grey's Anatomy and it just does it for you!!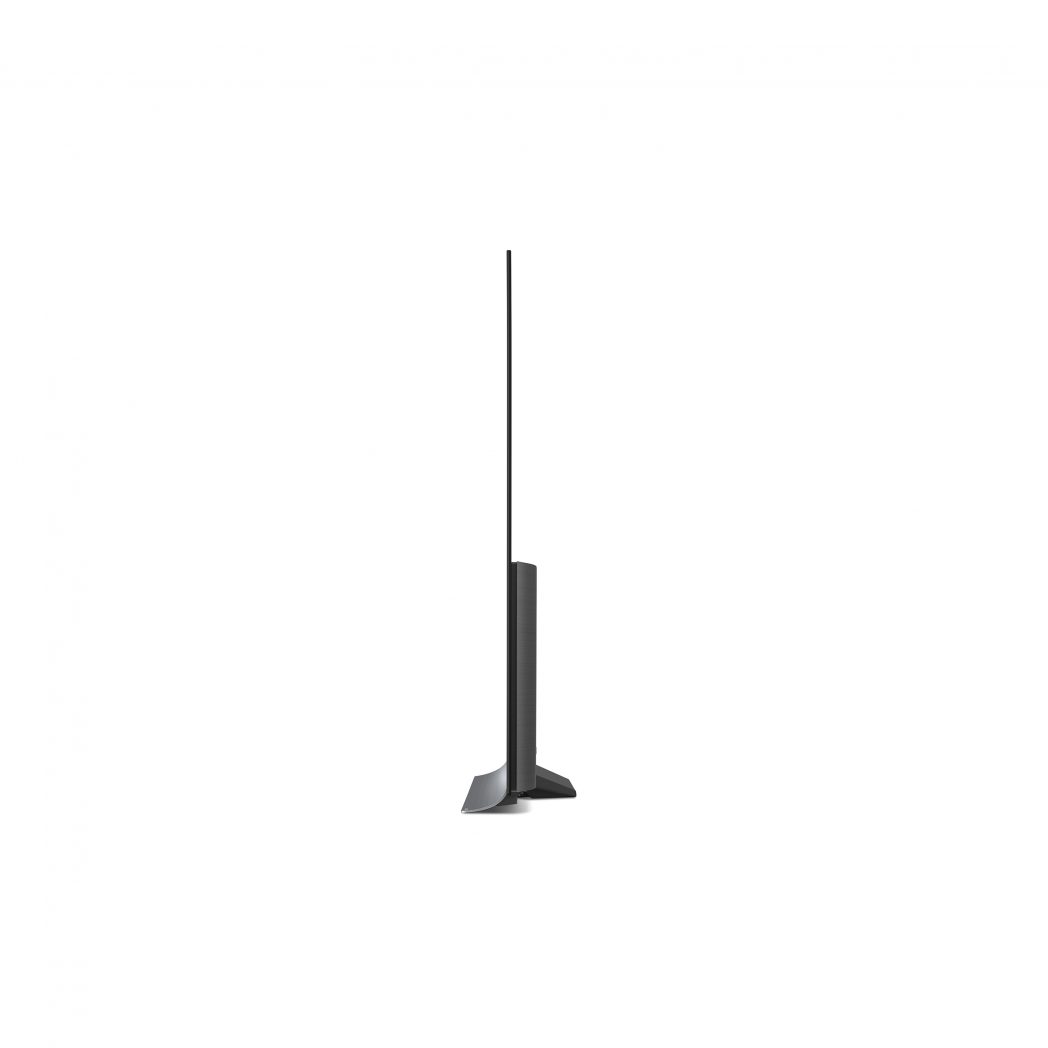 Some additional features:
Perfect Black & Intense Colors: Each of the 8.3 million individually lit pixels of the LG OLED TV with AI ThinQ can brighten, dim or power off completely, achieving perfect black and displaying a level of picture detail impossible with any other television technology. The perfect black canvas and expanded color gamut of the LG OLED TV with AI ThinQ intensify its vast palette to match that level of color vibrance, recreating cinematic experience as intended by filmmakers.
        2. LG's most powerful processor, α9 (Alpha9) providing superb picture quality: Award winning intelligent processor. LG's most powerful processor ever provides true-to-life images with incredibly rich colors, sharpness and depth to deliver the ultimate picture quality. – User benefit: Provides amazing picture quality that seems lifelike and real.
3. All OLED TVs come from LG. World's Number 1 OLED: Movies, sports, games and more come to thrilling new life with the perfect black and intense color of the LG OLED display. LG OLED TV with AI ThinQ uses the latest panels, with brighter, self-illuminating pixels that truly deliver superb picture quality. In fact, all existing OLED TVs come from LG.
*LG OLED TV has been the world's best-selling OLED brand since 2013. Based on IHS Markit, Technology Group, TV Sets Market Tracker, Q4 2017. Ranking is not an endorsement of LG. Any reliance on these results is at the third party's own risk. Visit technology.ihs.com for more details. All OLED TVs use panels manufactured by an LG affiliate. LG is a true leader in this category!
4. Premium Content choices: LG OLED TV with AI ThinQ® features comprehensive support of major high dynamic range formats including Dolby Vision™ HDR from the cinema, as well as HDR10 and HLG, both with LG's advanced tone-mapping technology that provides scene-by-scene optimization.
: *Dolby Vision is a trademark of Dolby Laboratories.
With Dolby Vision, HDR10, and HLG – the optimizes brightness, contrast, and color performance to display scenes to how they should be shown)*
Design: LG OLED TV with AI ThinQ® has a head-turning design that elevates a room's aesthetics while complementing any home décor. Its sleek, incredibly slim form factor is ready for unobtrusive wall-mounting or tabletop placement. The Ultra slim design makes room look premium.
Cinematic Sound at Home with Dolby Atmos®: Dolby Atmos transports you with moving audio: crickets chirping all around, a monster roaring from behind, or a plane soaring overhead. Dolby Atmos content creates a more detailed sound experience that appears to come from everywhere for a wonderfully realistic, immersive experience that puts you inside the story.  The cinematic sound and hear sound from overhead and around for a cinematic experience.
*Dolby, Dolby Atmos and the double-D symbol are registered trademarks of Dolby Laboratories. T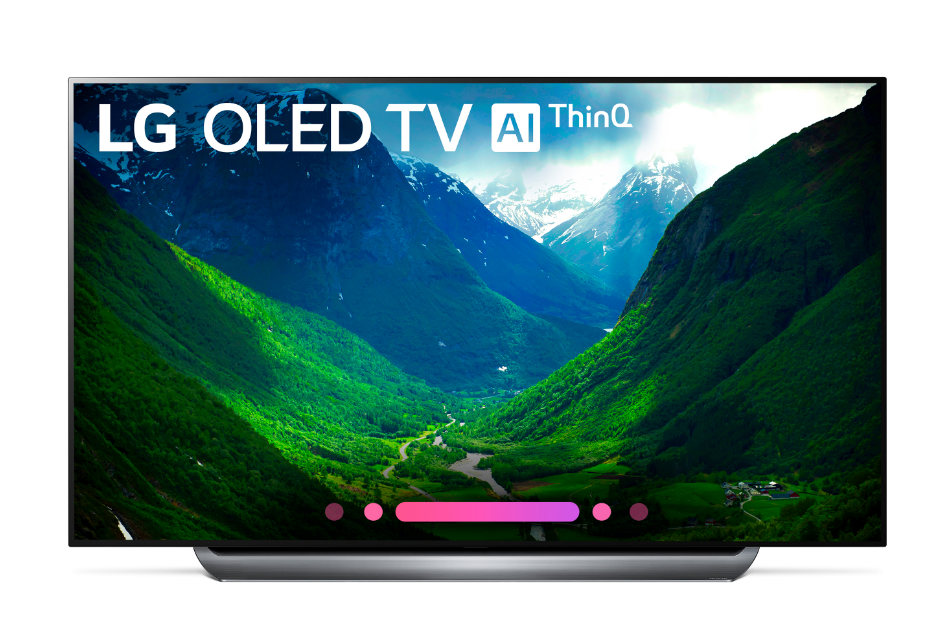 The screen size, ThinQ AI, picture quality and design makes this TV a winning choice! I can tell you that Best Buy is terrific with helping you picking it out in store and there is even a special offer of $500 off of selected LG OLED 4K TVS here:
LG offer
!
This look so unbelievably cool!!! Now I have to think about upgrading….