One of the most iconic pop culture names in the world is one that made its debut in 1977. It has spawned numerous movies, television series, comics and mini-series since it got its start and today is a household name that both adults and children still go nuts for. Star Wars quickly became popular with its action packed space theme, fast-paced story-line and heroic characters. It skyrocketed in popularity with audiences of all ages and today is still a hot topic of conversation.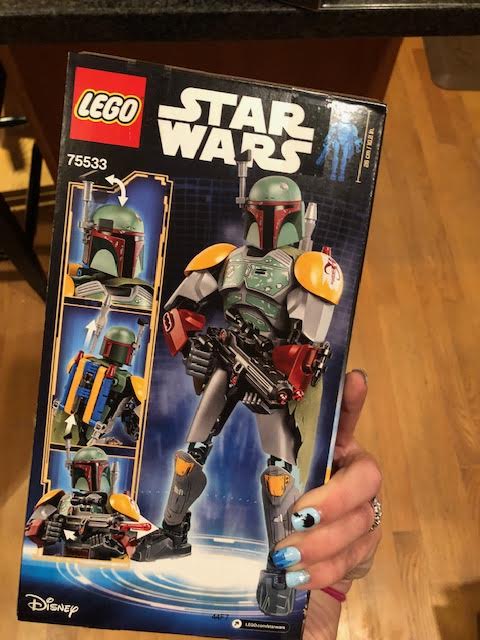 As a fan myself from its early years, it thrills me to no end that my own children are into the Star Wars universe, even going so far as to being enamored with the old movies on top of the newer stories that have come out over the last several years. It may not be the mass collection of collectible figurines, posters, movie memorabilia and merchandise that some fans have but the collection in our home is still pretty admirable. At least, as far as toys go. I can't even count how many Star Wars toys we've been through over the years or how many hours of endless play I've witnessed.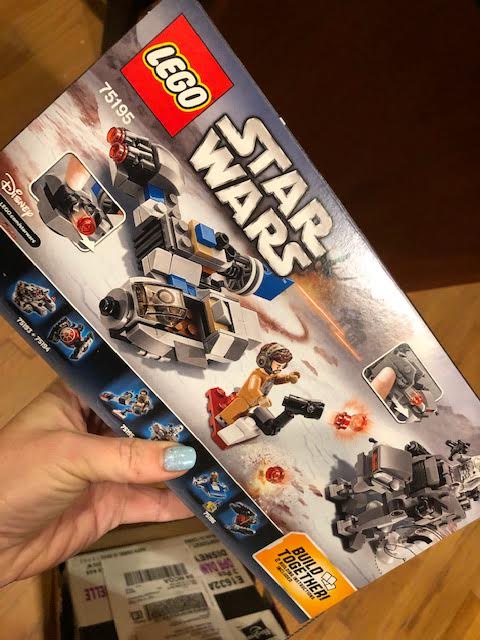 As someone who puts a lot of emphasis on the importance of imaginative play, it pleases me to no end to see the many clever ways my little ones use their collection of Star Wars toys. Especially since we have two new additions to the family this Christmas. I was able to partner with LEGO recently and was sent two of their Star Wars themed toys to review here at home. It took everything I had not to present the two sets to my kids when the boxes arrived but so far I've held firm and will instead get to see the delight come Christmas morning when they open their newest Star Wars acquisitions.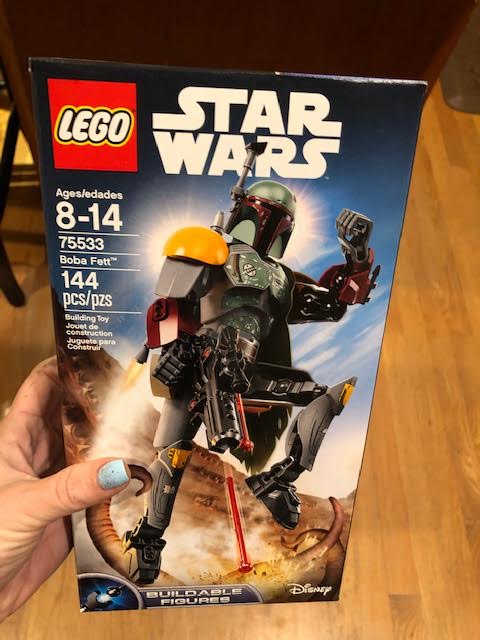 The Boba Fett figurine is best suited for kiddos between the ages 8 to 14 and comes in a whopping 144 pieces, which might seem daunting to some but is definitely worth the time & effort that will go into putting him together. Battle scarred, with Mandalorian Armor and textured cape, Boba Fett is fully posable and has a feeling a true authenticity from the series. He comes with lowering antenna/aiming device, helmet and blaster rifle (that actually shoots!) for action packed fun and imagination stimulating capabilities.
The posable figurine also features extra ammo for those extra long bounty excursions, stands a formidable 9″ tall and guarantees many intense missions fulfilled for your little one!
As for the second product I received, the Ski Speeder vs. First Order Walker Microfighters has received 4 1/2 stars out of 5 by users, which I found encouraging from before I ever received it in the mail. This one is suited for the younger ages, from 6 to 12 and features 216 pieces for assembly. From the Jedi universe, the set features Resistance Ski Speeder Pilot and First Order Heavy Assault Walker with included accessories such as Stud Shooter, extra ammo, 2 Blaster Pistols and instructions for both individual sets.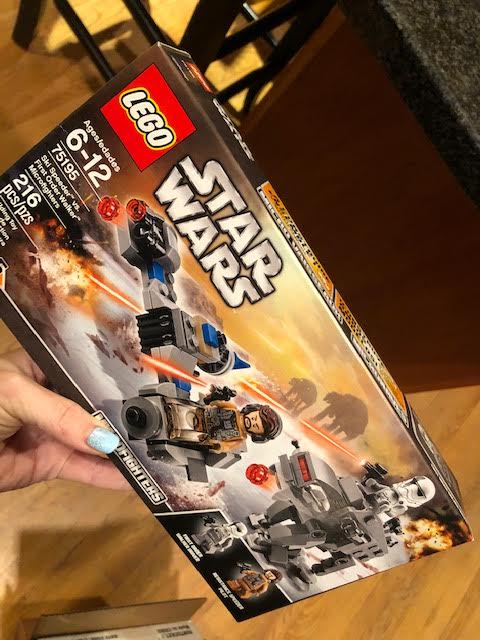 Both, the Ski Speeder and Boba Fett, buildable sets are ideal for either die-hard collectors or the current generation to piece together. For hours of fun or as a way to add to a growing collection, both sets will make a lasting impression on Star Wars fun, especially with Christmas just a few days away!
*I worked with LEGO on this post. All opinions are my own and not swayed by outside sources.*