Jungle gyms, story time, even naps – preschool is pretty much fun and games, as it should be! While many preschool caregivers provide an introduction to the basics, the transition to Kindergarten can still be a bit stressful – causing anxiety in kids and concern in parents. Luckily, a little bit of parent participation goes a long way to prepare little ones for a successful launch into their academic careers. Getting Ready for Kindergarten with University Games is now so easy!
And the experts at University Games can help make it fun! With toys and games designed to support key learning and developmental milestones, the award-winning manufacturer's Play'n Learn System makes it easy for parents to select products that address specific skills and ability levels. Plus, their games are so much fun that kids don't even know they're learning!  These are great games to get your kids ready for Kindergarten!
We have been playing with University Games for quite some time and my kids are huge fans of them! Tay is in the Pete the Cat stage so she loves the Pete the Cat Missing Cupcake Game and Zane is a big fan of the Rubik's Race! There is something for everyone!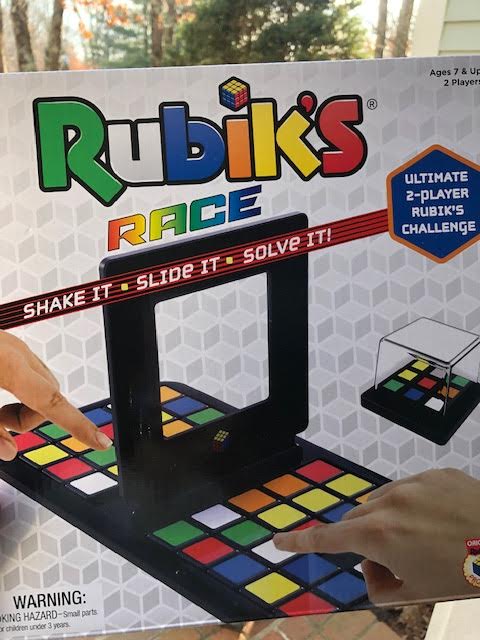 Educational Toys for Toddlers:
The Very Hungry Caterpillar™ Spin & Seek ABC Game
Little learners can explore the alphabet, practice letter recognition, begin to match upper- and lower-case letters, and more as they spin and make matches to move their caterpillars around the board. MSRP $14.99. Ages 3+.
Let's Feed the Very Hungry Caterpillar™ Game
Kids master number recognition and counting as they move their caterpillars from fruit to fruit, collecting unique butterfly pieces and assembling them into beautiful butterflies! MSRP $14.99. Ages 3+.
Pete the Cat Missing Cupcakes Game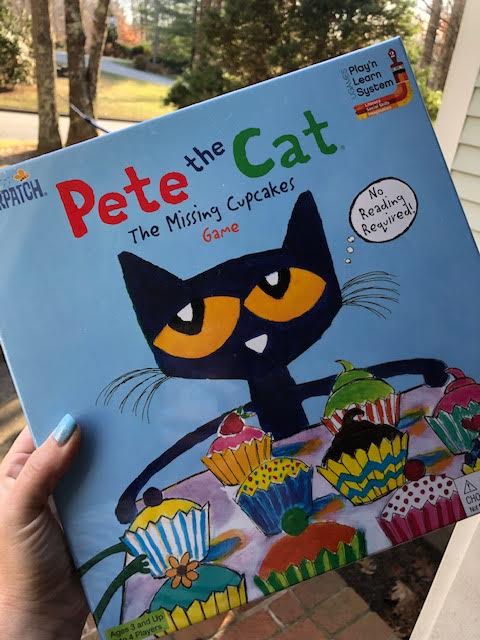 Preschoolers learn to work together – a key component to Kindergarten success – as they rally to get the missing cupcakes back from Grumpy Toad, singing songs, acting, and identifying favorite animals, foods, and more. MSPR $19.99. Ages 3+.
Bring shy kids out of their shell with this preschool version of Charades! Perfect for family game night, playing builds communication skills and self confidence and encourages self-expression and imagination. MSRP $19.99. Ages 3+.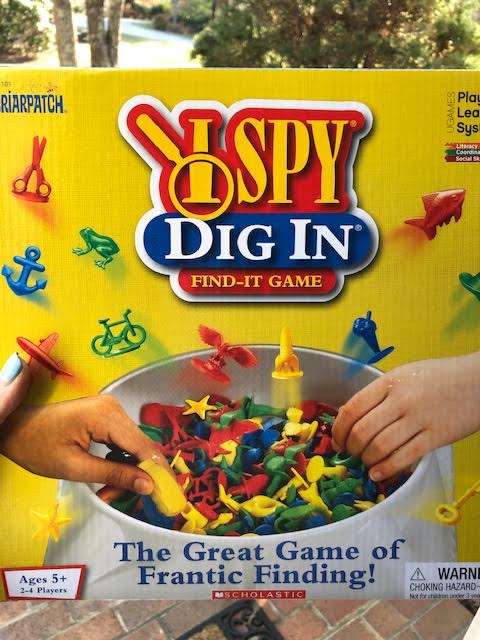 Encourage the visual discrimination skills kids need to master basic math and literacy concepts with this fun I Spy game! Players race to spot an item on their card that's also on the board. Find it first and ring the bell! MSRP $21.99. Ages 5+
Dig into early literacy skills with this free-for-all game of frantic finding! Players race the clock to match six objects from the overflowing bowl to the ones on their cards, building the visual discrimination skills they'll need to grasp early math and reading concepts in Kindergarten. MSRP $24.99. Ages 5+.
Preparing for Kindergarten:
With a little bit of time and a great game from University Games, parents can help ensure that their kids are ready to rock Kindergarten! Getting Ready for Kindergarten has never been easier!
We love these games and know you will too! Be sure to check out the links and pick them up for any upcoming birthdays or just to give your child a gift that keeps on giving!
*We worked with University Games on this post. All opinions are my own and not swayed by outside sources.*