It is time for Halloween, but this time we are taking it up a notch to do a Peppa Pig Halloween! I have been searching for the perfect Peppa Pig Halloween Costume and found it! In fact being a Peppa Pig ambassador, I was sent some of the cutest Peppa Pig Halloween products!
PEPPA PIG HALLOWEEN COSTUME: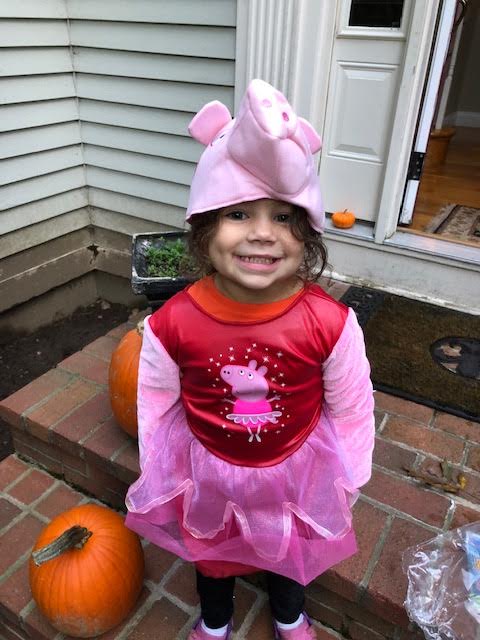 This Peppa Pep Halloween Costume is the perfect Peppa Pig Costume for toddlers.  This costume is adorable for a little girl who loves Peppa and equally loves wearing a tutu. You can now add a beautiful spin to your favorite cartoon character costume with the Peppa Pig Ballerina Child Costume.  This is the perfect choice for playtime or Halloween. Once Taylor had it on, she rocked it like Peppa! She loves wearing this costume and all her friends ask where she got it from!
PEPPA PIG AND THE HALLOWEEN COSTUME:
This book is the cutest for any Peppa Pig fan out there. Every night Taylor and her dad pick out a book to read together. She has thousands of books but somehow at least 4 times a week, she always picks a book with Peppa in it. She has so many Peppa books but the new, Peppa Pig and The Halloween Costume, is a favorite of Tay Tay's.
About this book: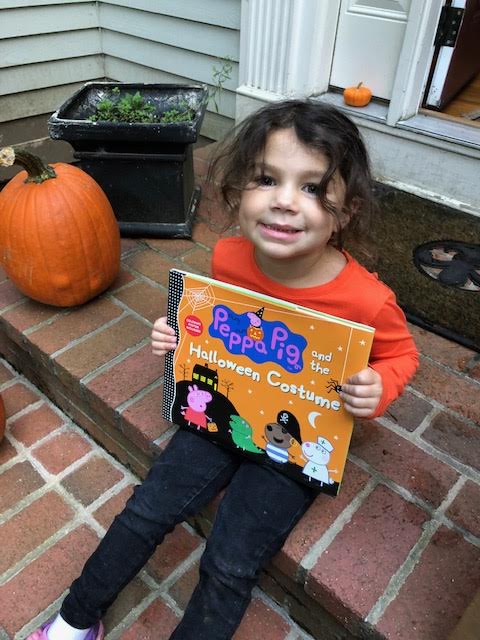 What should Peppa Pig be for Halloween? She has lots of costume ideas, but her friends seem to have thought of everything already. Should Peppa be a pirate? No, Danny Dog is dressing up as a pirate — with an eye patch and everything! What about a nurse? No, that's Suzy Sheep's costume. Can Peppa pull together a Halloween costume that's perfectly Peppa Pig and perfect for her favorite activity — in time for trick-or-treating? *Amazon credit*
Of course no Halloween is complete with Peppa Pig snacks. These ABC Peppa Pig shortbread cookies are a huge hit in my house. Best part is, Zane can even have them because they are peanut free!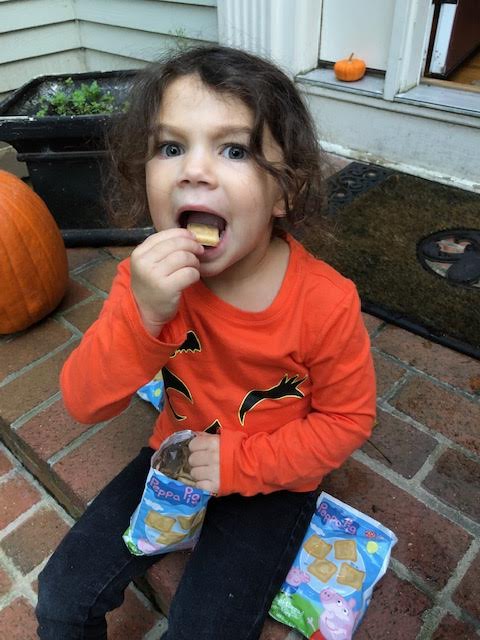 This Halloween, be sure to check out all the great Peppa Pig Halloween products out there!
*I am a Peppa Pig ambassador. All opinions are my own and not swayed by outside sources.*