When I was at #DisneySMMC and recently at the #Incredibles2Event, I learned quite a bit about Pixar. As the CEO of Disney said, the word of the year is Pixar and this could not be more true with the upcoming Pixar attractions. In Disney World, Toy Story Land is opening this June and TODAY, April 13th, Pixar Fest is now open at Disneyland. We had the privilege to meet with the Pixar/Disney parks team to learn about Pixar Fest at the Incredibles event and I have to tell you that Pixar Fest is one stop you MUST MAKE!!! It sounds absolutely AMAZING!
WHAT IS PIXAR FEST?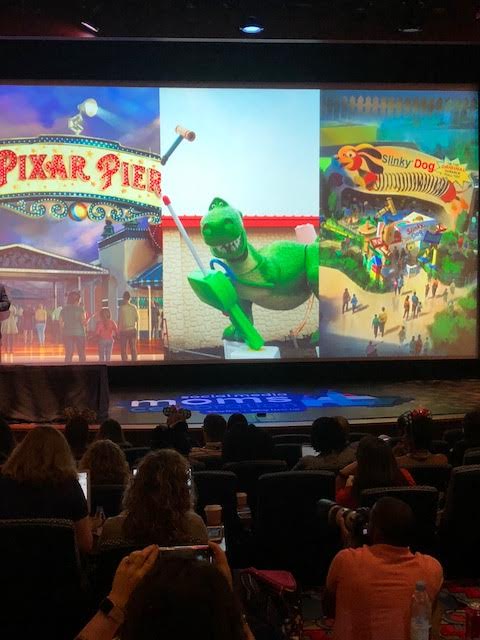 Pixar Fest is opening today through September 3rd . In addition to the shows at Disneyland, there will be shows, food, and attractions geared just towards Pixar. It will bring the celebration of friendship with limited-time food, beverages, attractions, merchandise, and more!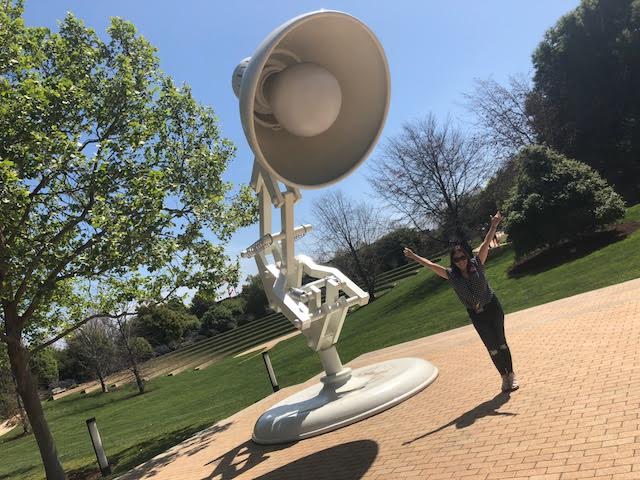 WHAT WILL YOU FIND AT DISNEYLAND/CALIFORNIA ADVENTURE FOR PIXAR FEST?
The Limited Time Food is sure to please any Pixar fan. At Pixar fest, they will be celebrating four Pixar movies, Up, Toy Story, Coco, and Monsters Inc. For example, some of the Monsters Inc foods will include Mike Wazowski Bread at the Pacific Wharf Café at Disney California Adventure Park, Sulley Premium Popcorn Bucket at the All Disneyland Resort popcorn carts, and Mike Wazowski sipper at Disney California Adventure park quick service restaurants. To celebrate Coco, there is the Cocoa Churro in Frontierland, Disneyland park. For Up, you will find a Fried Bologna Sandwich and Pork Chop TV Dinner at the Carnation Café, and a Nutella Pastry at the Capuccino Cart at Disneyland park. Toy Story collections will include a Root Beer Float served in a Souvenir Woody's Boot at Golden Horseshoe, Disneyland Park, Berry Funnel Cake at the Stage Door Café, Disneyland park, Strawberry Funnel Cake at the Hungry Bear Restaurant, Disneyland park, and a Strawberry Churro at Tomorrowland, Disneyland park.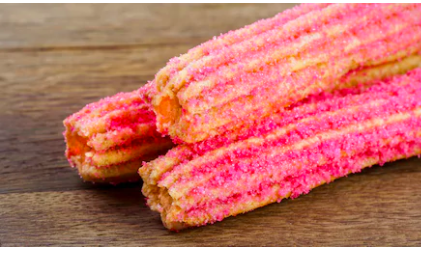 Two all new shows are coming to Pixar Fest. These include "Together Forever- A Pixar Nighttime Spectacular" and the return of "Paint the Night" parade. The Pain the Night parade is a nighttime parade with more than 1 million lights, making its way through Disney California Adventure. There will be a new float for the Increidbles/Incredibles 2. The Together Forever spectacular is a new fireworks show that immerses guests into a story of friendship through your favorite Pixar characters with the use of projectors. Projections will include showings from It's a small world, Main Street USA, and Sleeping Beauty's Castle. In addition there will be the Pixar Play parade. Pixar Play Parade is an interactive, daytime parade that gets even more playful with three new story elements featuring the iconic Pixar Lamp and Ball from the original Pixar short, Luxo Jr, characters from Up, and Inside Out.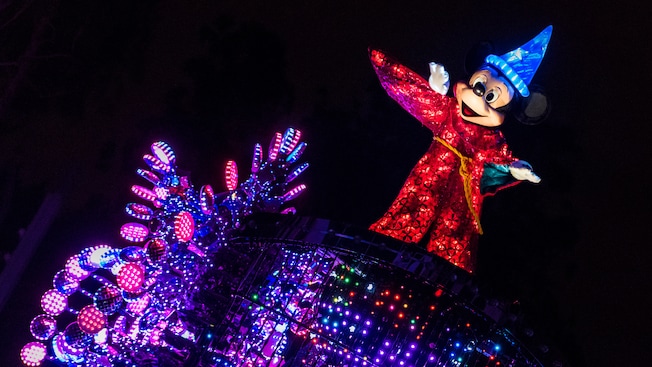 Learn to Draw Your Favorite Characters at the Animation Academy! We did a brief animation for this and it was so fun! Now your kids can become animators at Disney California Adventure. Guests will learn to draw Pixar characters such as Sulley, Dug, Edna Mode, Jack-Jack, and more. Guests will be able to take home their art work.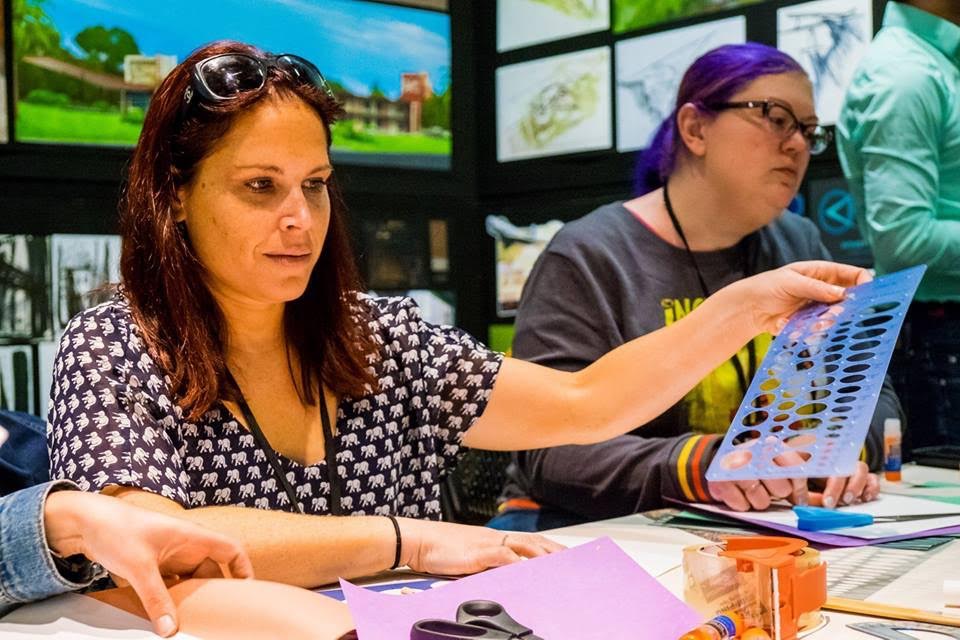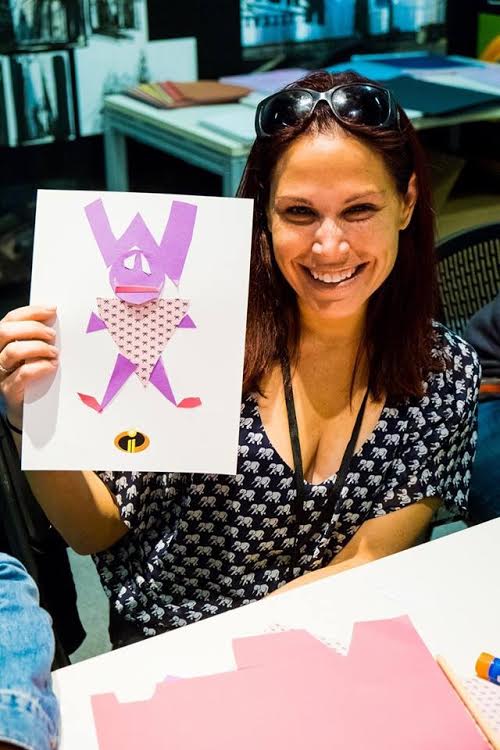 So many awesomeness with their rides! The new rollercoaster at California Adventure is now Pixar themed! It is the same rollercoaster but with the Pixar love. I love this rollercoaster so I can't wait to try this one!!
Characters and more characters! Guests will be able to meet some of their favorite Pixar pals at Paradise Gardens in Disney, California Adventure, such as Buzz Lightyear and Woody, Russell and Dug, and more.
And with all the Pixar excitement, be sure to mark down the date of June 15th because the Incredibles 2 opens! Here is your official trailer and poster for this movie! Stay tuned for me….

*Disney provided a trip to LA for the #Incredibles2Event. All opinions are my own and not swayed by outside sources.*