Everyone wants the most Perfect Lashes! I know this girl does! Thankfully, LushLash sent me their new product to get the most Perfect Lashes.  Just in time for spring you can try the all new LushLash to have the most dramatic and voluminous lashes in the blink of an eye!
I received LushLash to get the most Perfect Lashes last month and have been using it twice a day to get my lashes spring and summer ready. The best part of LushLash is in as little as 10 days you can have fuller lashes with the LushLash eyelash growth serum from MeSkin Labs. The LushLash serum you can also buy without any doctor's prescription.For some serious eyelash flutter, LushLash offers a proprietary new blend of 542 proteins, peptides and stem cell-derived growth factors clinically proven to nourish and restore follicles for longer, thicker, fuller lashes and brows.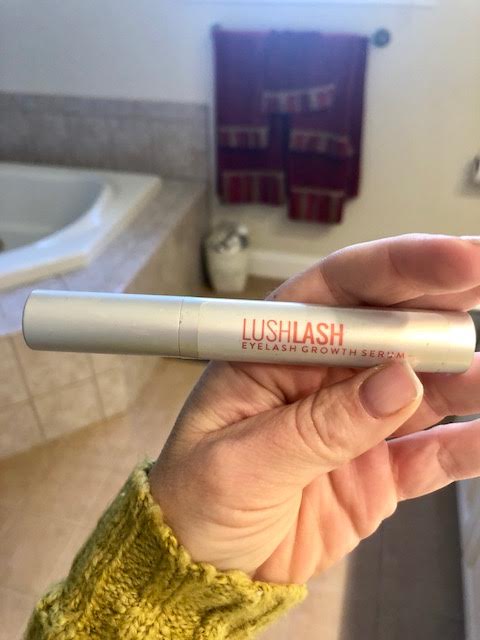 HOW TO USE:
1. Use on a clean face – remove any makeup or eye cream beforehand.
2. Apply a small amount of LushLash every evening before bed.
3. Start on the inner corner of the eye and move outwards, applying to the upper lash line along the root of the eyelashes, much as you would a liquid eyeliner.
4. Do not apply to lower lash line.
I found it very easy to use LushLash. In the evening, I apply the smallest bit of it on my upper eyelid. I usually keep my eye closed for a few seconds to allow drying. I usually get irritated by eye makeup and have never had a problem with LushLash! It goes on and causes no skin irritations.
I have been using LushLash for the past couple of weeks and I see a huge difference. If you want Perfect Lashes this season, be sure to try out the new LushLash. You can thank me later once you have your great eyelashes.
*Product received in conjunction with LushLash. All opinions are my own and not swayed by outside sources.*