This holiday season, the rage is all about dolls. Books and dolls are always a sure bet when shopping for a special girl on the Holiday list. But a perfect present would be one where your girl and her doll are written into the storybook! This is where Starpath Dolls come in. Starpath Dolls allows your kids the extra imagination when playing. With Starpath, your kids can read about themselves in a make-believe adventure! A book, adventure, and doll all in one. What could be better?!
The premise behind Starpah Dolls is it combines play, reading, and imagination all in one. While you might think a gift like this would be expensive, you are wrong! The total bundle package is $79 which is a steal if you ask me! These dolls have been wowing families for many years and now it can wow yours!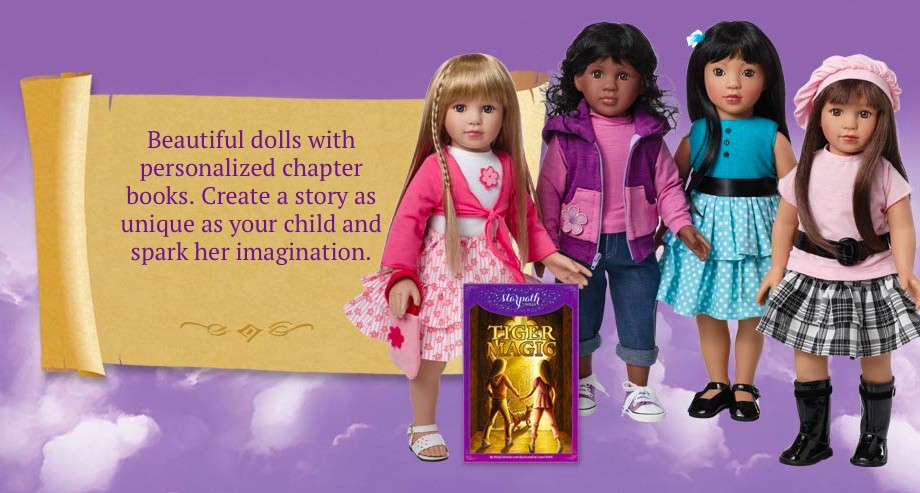 The Starpath dolls are not only beautiful and unique, but they are also multi-ethnic dolls. The storybooks are available printed or as e-books and includes the child's name, city, appearance and other personal details to create a truly one-of-a-kind personalized adventure.  With these books, your kids will love the surprise to see their names in their own books! The excitement of this is truly second to none.
While dolls in and of themselves are fun, the added element of a book really brings joy to kids. They will not only love to play with their doll but have fun reading at the same time. What could be better?! I know my kids love that the book has all the facts about her.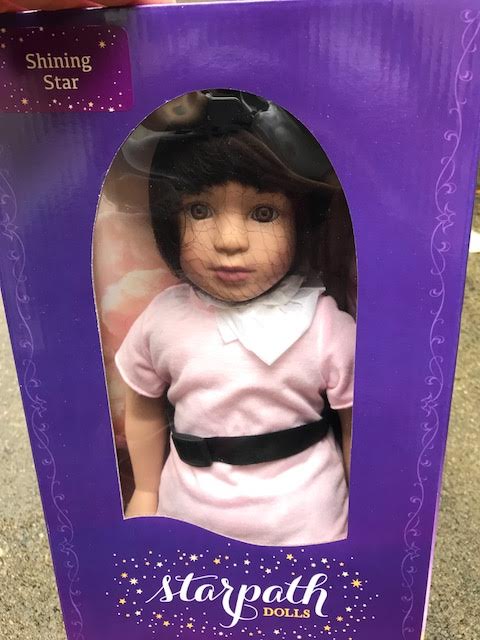 The age recommended for these dolls are 5-9. They allow the little ones to escape into magical, personalized chapter books starring them and their dolls! Girls, or parents and gift givers, can choose from four unique 18-inch dolls—Morning Star, Shining Star, Wishing Star and Wandering Star—and then visit the enchanting Starpath Dolls website, StarpathDolls.com, to create a personalized book.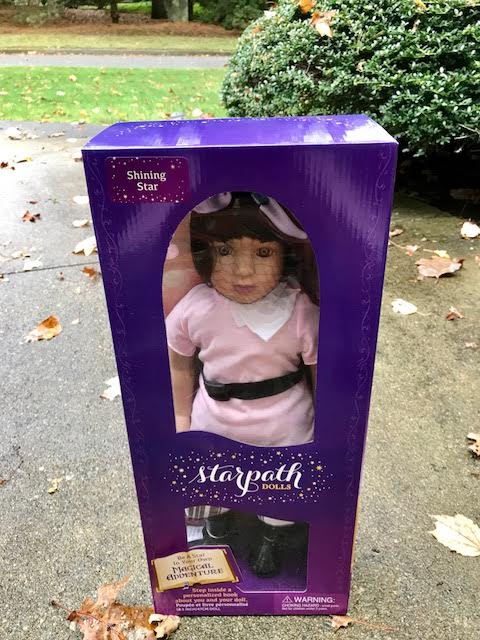 First choose a chapter book — currently A Fairy Tale Gone Wrong or Tiger Magic — then fill in a few questions to create the story's characters. Customized details are woven throughout every page of the book, making it truly her story. Gift givers have the option to purchase the doll and personalize the book at a later time or e-mail the personalization link to another. Paperback versions of the chapter book are sold separately ($20) and arrive by postal mail in approximately one week. Or choose an instant e-book, free with each doll purchase.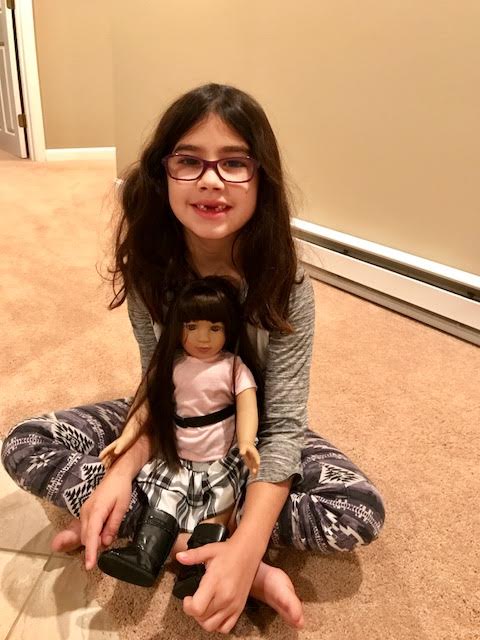 These are going to be the dolls of the future! You can own them today by simply visiting Starpath dolls and finding out more information! With the price and learning experience, you can't beat gifting Starpath dolls to your children! This should definitely be on your must buy shopping list for the holidays! It is Mommyhood Chronicles approved!
"ABOUT STARPATH DOLLS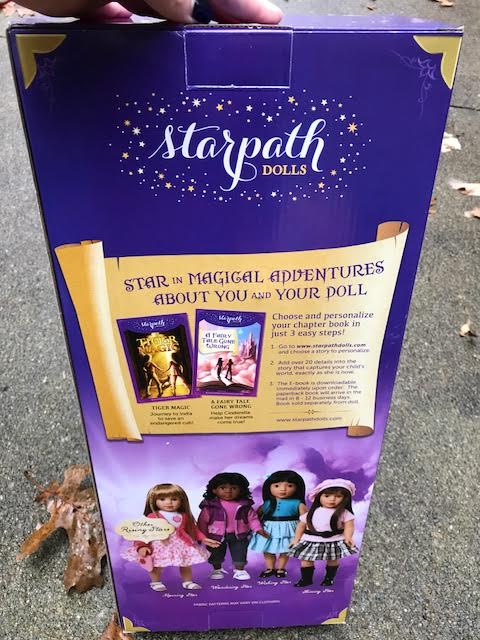 Created by a mother and a young daughter who love to read, Starpath Dolls are designed to inspire a love of reading while encouraging girls to see themselves in worlds outside their own. According to Anita Winsor, Starpath Founder and Managing Director, "Starpath Dolls enable a girl to go on her own journey into the exciting world of her book. Her doll, who becomes her travelling companion and friend, further brings the story to life." Find a selection of dolls, plush and clothing accessories at www.StarpathDolls.com.
*Sample received. All opinions are my own and not swayed by outside sources.*