As a parent who has been blessed with multiple children, I've discovered over the years and with each new little one, that I have a few favorite brands that I love. When I was first starting out on my parenting journey, I tried so many different baby brands because I didn't have a clue where to start. I relied on word of mouth from friends/family or online reviews, so, there were a lot of hit or miss product trials when I was a new mom.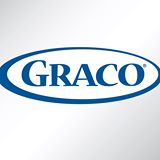 I eventually realized that I couldn't rely on the opinions from others because it boiled down to personal preference as well as the preference of my little ones. What worked well for one parent/child wouldn't necessarily work for the next. This was especially true when it came to picking out a car seat/booster seat! So many factors go into picking a seat that is not only safe and comfortable but that is also affordable and is a good fit for your baby/toddler. Of course, the most important thing about choosing a car seat is it's safety rating but you also want to pick the best fit and one you'd get the most use out of.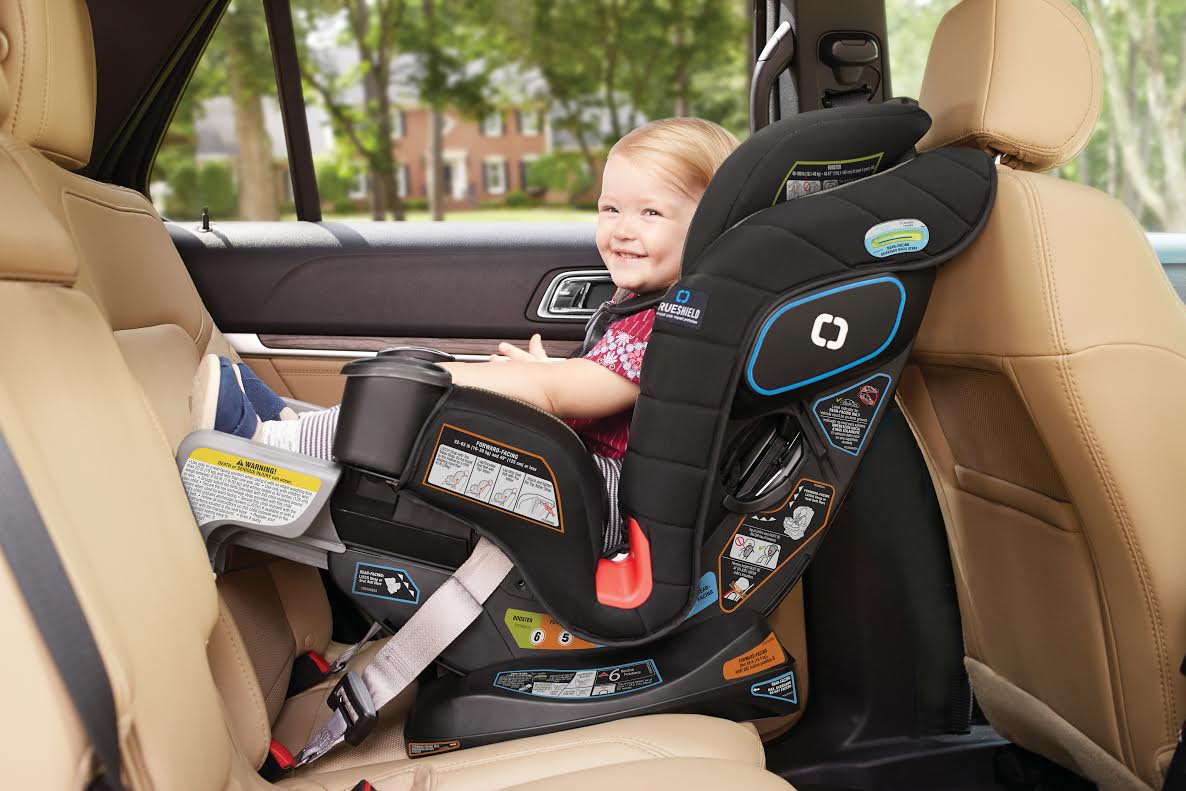 Graco is one of my favorites. I've been using Graco products for years and have never been disappointed, especially with their safety seats. Their products are guaranteed to please both mama and baby!
The Graco Extend2Fit 3-in-1 Car Seat with TrueShield Technology features a unique TrueShield Technology while offering a 4-position extension panel that provides 5″ of extra legroom for your child. This helps ensure that your little one can rear face for longer, which is recommended by the American Academy of Pediatrics up until age 2. Extended rear facing is considered the safest position for your little one in the event of an accident and will help protect them for sustaining a more serious injury than they might if they were forward facing. With Extend2Fit 3-in-1 seats, your infant can rear face from 4-50lbs and give you added peace of mind while on the go.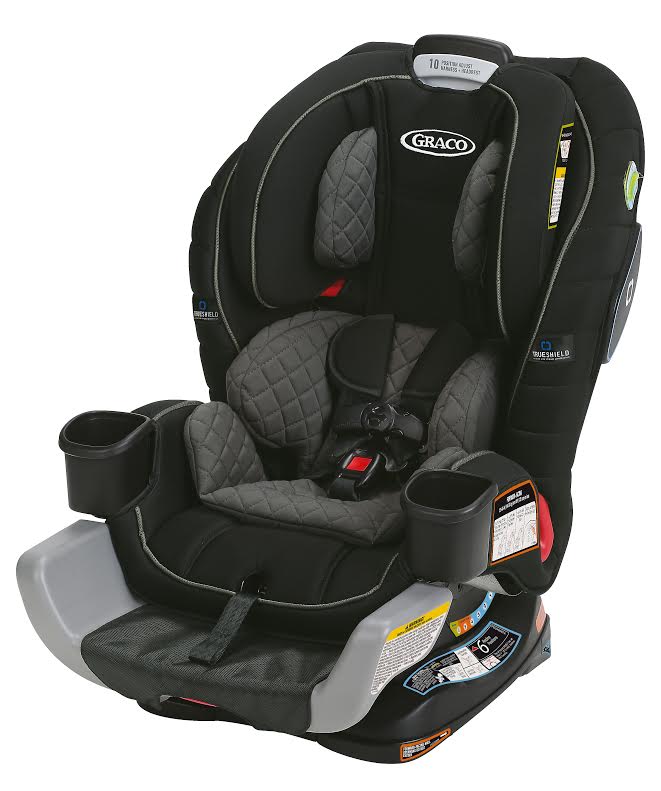 TrueShield Technology adds yet another layer of protection to your Extend2Fit Car Seat, providing advanced side impact protection to protect your child's head and hips in the event you're hit from the side in an accident. This particular car seat is a bit on the pricey side but with the benefit of all the additional safety features, it's worth every penny.
Additional features of the Extend2Fit 3-in-1 car seat include but aren't limited to:
 Simply Safe Adjust that allows to adjust the headrest and harness as your child grows.
InRight Latch feature for 1 second latch.
Fuss free harness storage which holds the buckle out of the way so it's easy to get baby out.
6 position recline to help keep little ones comfortable.
Steel-reinforced frame provides strength and durability to your car seat.
Plush inserts for comfort.
With more accidents than ever being recorded throughout the US, it has never been more important to invest in our children's safety while in the car. With Graco, you know you'll get one of the best and safest car seats available on the market! I would definitely recommend looking into their line of car seat models, with particular emphasis on the Extend2Fit 3-in-1 with TrueShield Technology!
*Sample was received. All opinions are my own and not swayed by outside sources.*