This post was created in partnership with Activia. All opinions are my own and not swayed by outside sources.
Gut health is an important part of our overall health. Believe it or not, our gastrointestinal (GI) tract (the formal term for "gut") plays a huge role in maintaining a healthy body. Our GI tract is responsible for digesting our food, extracting nutrients from that food and feeding our cells with those nutrients. But the process involves more than just moving the food we eat through our systems. Our GI tract contains gut flora, bacteria and microbiota which help to digest food and keep our guts in good working order. That's why I'm taking a step to make gut health a priority with Activia yogurt and the premium probiotics it contains.
The Importance of Gut Health
So why is gut health so important? Well, beyond digestion and nutrient absorption, gut health can impact overall health. When our gut isn't working at its best, we can experience minor digestive discomfort like gas, bloating, abdominal discomfort and rumbling.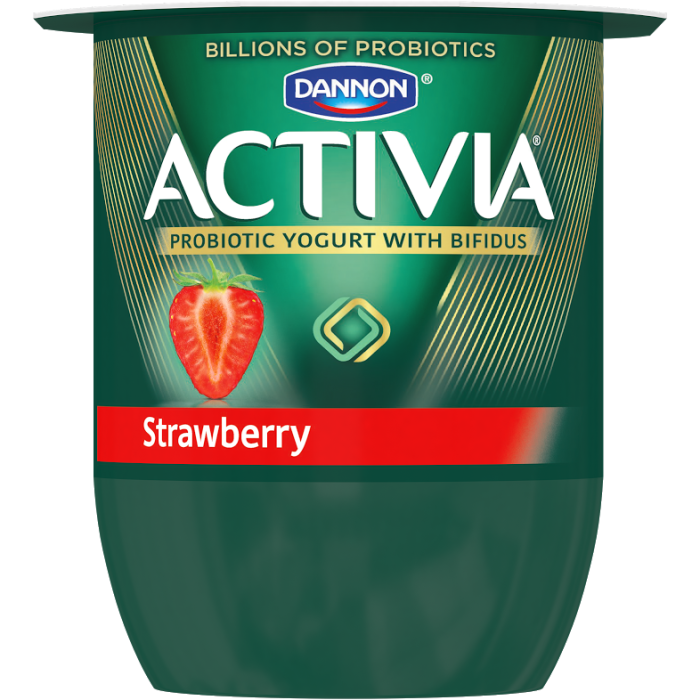 I'll be the first to get real and say it: I sometimes have gut issues. With my schedule as a full-time blogger, co-owner of a dental practice and mother of three energetic kids, my schedule is jam-packed. That means I often make poor health decisions when I'm pressed for time. When you add a lack of sleep and stress on top of that, my gut often takes a serious hit. It's no fun to walk around with gut discomfort! That's why I've decided to take the Activia Probiotic Two Week Challenge. Activia may help reduce the frequency of minor digestive discomfort, including bloating, gas, abdominal discomfort and rumbling.
The Activia® Challenge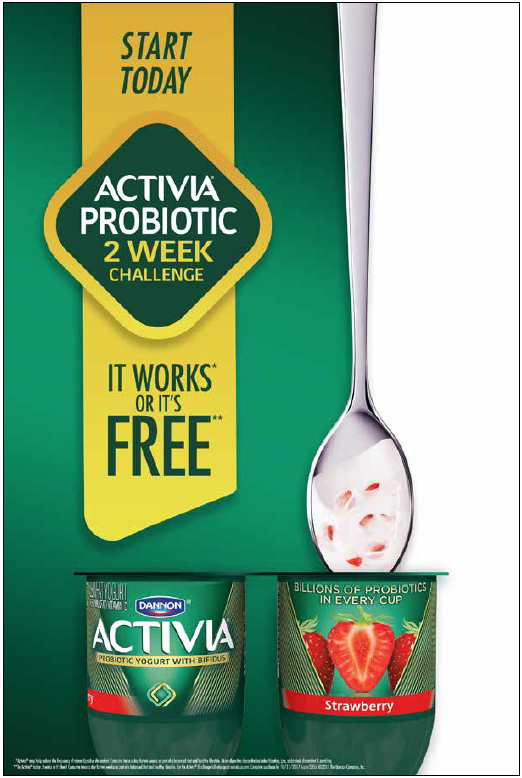 Activia gets it. They understand that when we feel our best, we can be our best. That's why they've launched the Activia Probiotic Two Week Challenge again this year. It's an easy, delicious way to help take care of our guts. All we have to do is enjoy Activia yogurt and/or dairy drinks twice a day for two weeks as part of a balanced diet and healthy lifestyle. Activia, with billions of its exclusive probiotic strain, Bifidobacterium lactis DN-173 010/CNCM I-2494, may help reduce the frequency of minor digestive discomfort when you eat it twice a day for two weeks. The brand's low-fat and nonfat yogurts come in vanilla, strawberry and other tasty flavors, so the Challenge is an easy and DELICIOUS way to get the five live and active cultures offered in every bite of Activia. Woot!
Learn More
Activia tastes great, so there's really no reason not to give their Challenge a try. Head over to the Activia Challenge page for more information on how you can take part, and don't forget to visit the Activia Probiotics page to learn more about probiotics and gut health in general. It's so important!