I absolutely LOVE wine! I like to have a glass of wine every night before dinner. However, I am very picky about what type of wine I drink. I like a full bodied wine that goes well with the dishes I cook. Thankfully, I have a new favorite with Rioja Wine!

Rioja has the perfect winepairings for every person out there. They have a great selection of wines at very reasonable prices.
These are some of my favorite wines for the mom in your life:
New Moms – Rioja Blanco
Busy, tired and overwhelmed – a wine that is simple and refreshing will become her best friend!
Yes, Rioja does make white wines! Most Rioja whites are released a year after their vintage, so they're crisp and fresh. They'll quickly become a favorite for first time moms.
Suggested wines: Bodegas Muga Blanco 2014, Vivanco Rioja Blanco 2013, El Coto Rioja Blanco 2015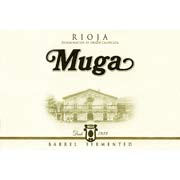 Experienced Moms – Rioja Crianza
They may already have a favorite wine, but she'll be pleased with trying something new that's still easy to drink, yet sophisticated.
This Tempranillo based wine rests at least one year in oak barrels and takes up to three years to be released. It's silky smooth and fruit forward palate can pair with all sorts of fare (sophisticated or not).
Suggested wines: Torres Ibericos Rioja Crianza 2013, CVNE Vina Real Crianza 2012, Marques de Caceres Rioja Crianza 2012

Godmothers – Rioja Reserva
Let her know you cherish her with a wine that takes it's time to get it right.
An elegant Rioja Reserva is aged for 3 years and released when ready to be enjoyed. It's the perfect medium between mom and grandma, we mean crianza and gran reserve.
Suggested Wine: Campo Viejo Reserva Rioja 2010, Marques de Vargas Rioja Reserva 2010,  Marques de Murrieta Rioja Reserva 2012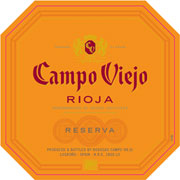 Grandmothers – Rioja Gran Reserva
Full of wisdom, they deserve nothing but the best – show your abuela your gratitude with a special Gran Reserva.
A Rioja Gran Reserva gets only better with time, aged at least 2 years in oak then 3 years in the bottle and only released when ready to be drunk, this wine is perfect for someone who has been patient and generous to you and your family.
Suggested wine: Conde de Valdemar Gran Reserva 2005, Bodegas Ramon Bilbao Gran Reserva 2005, Marques de Murrieta Castillo Ygay Gran Reserva 2007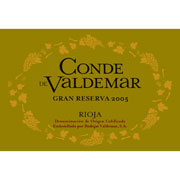 Be sure to give Rioja wine a try today! I am sure you will LOVE it as much as I do!
*Sample provided. All my opinions are my own and not swayed by outside sources.*