*Disney and Mom Select hired me to host a Disney Kids playdate. All opinions are my own and not swayed by outside sources.*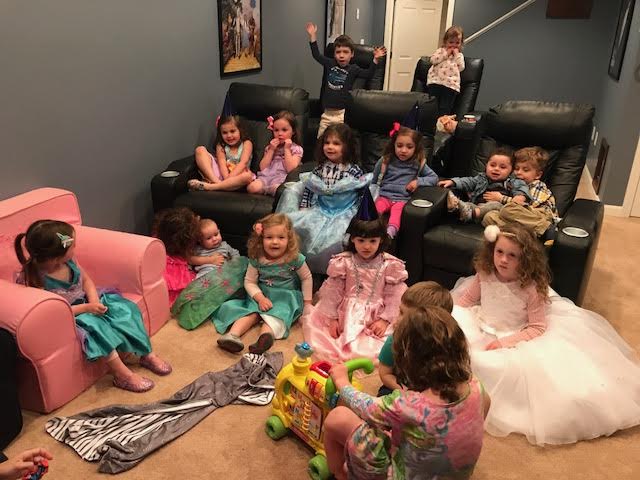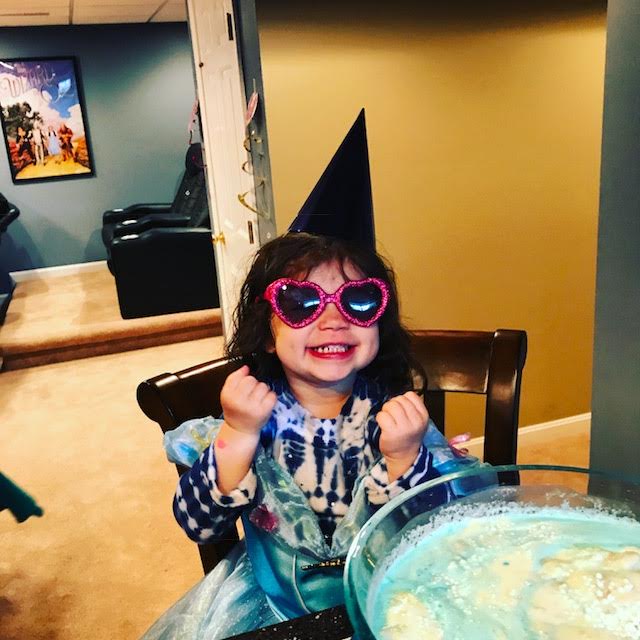 Disney is magical! There is truly nothing like it in this world. We love Disney so much that we try to go every year and on the years we can't make it there, we try to go on a Disney cruise. This October, my family will embark on our second Disney cruise on the Disney Magic. All three of my kids, their very first words were Mickey Mouse. Yes we are a totally obsessed Disney family and I am quite okay with that!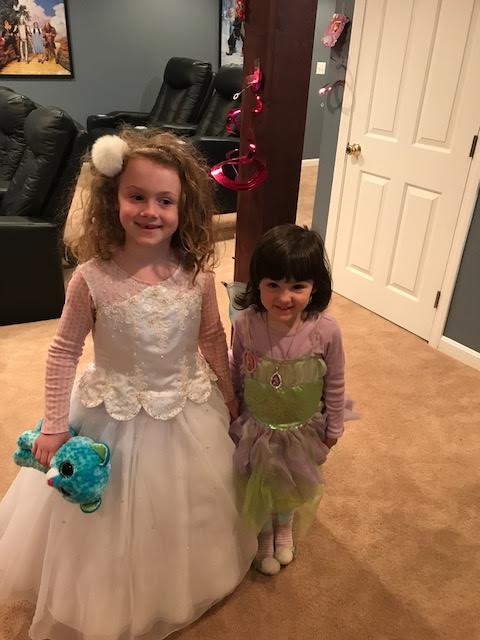 In my eyes there is no better time to visit Disney than when your children are young and the magic is real, right before their very own eyes. To prepare us for our next Disney outing and to get Taylor's friends interested in going to Disney World one day, we held our very own toddler #DisneyKids Playdate.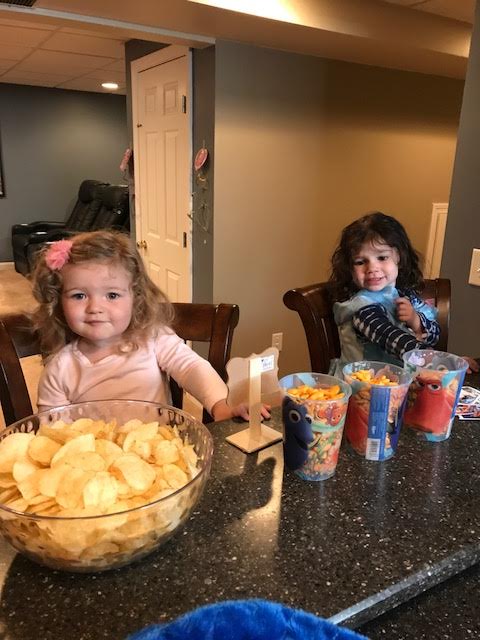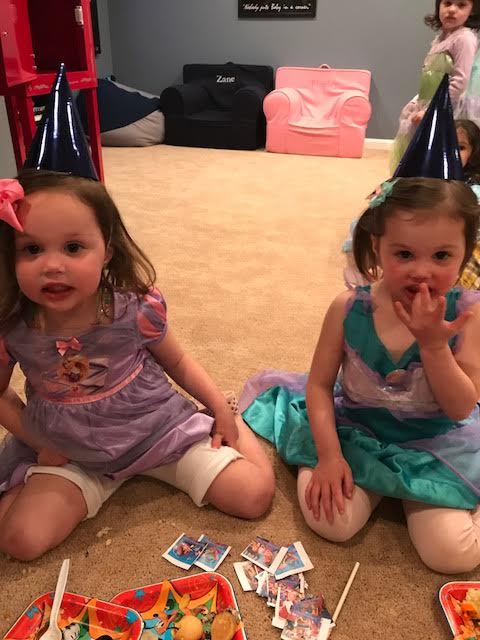 Taylor, my almost 3 year old, is very lucky in that she has some incredible friends! They have been friends since they were very little and they have this awesome bond. They also share a love of all things princesses (and princes) so the party was quite easy to put together!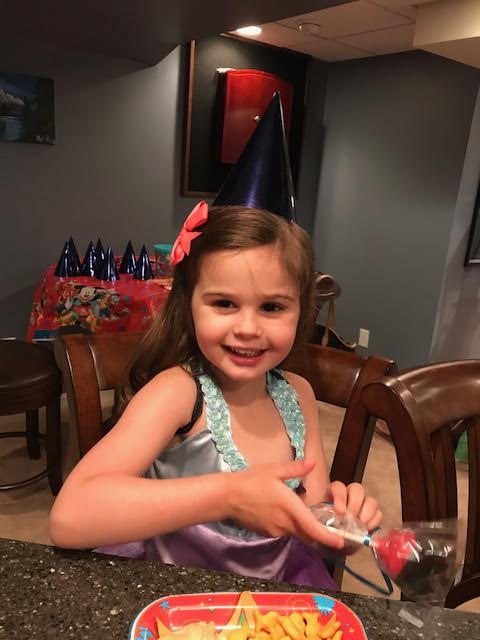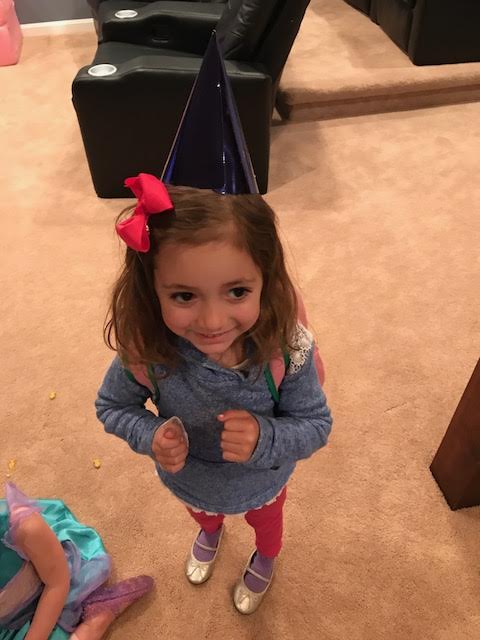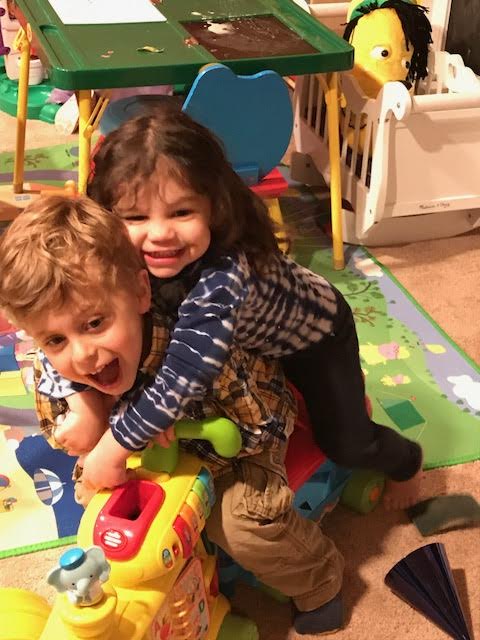 Thanks to Disney parks, we were given some awesome favors inside a new Sofia the First suitcase from American Tourister. Taylor is grateful that she now has a new suitcase she can wheel around when we go on our cruise in the fall. We set out the party favors on a desk and had the kids make their own goody bags once the party ended. Minnie Sunglasses, Disney Pencils, Disney stickers, and more completed the gift bag. I also supplemented to make sure each child had enough to go home with.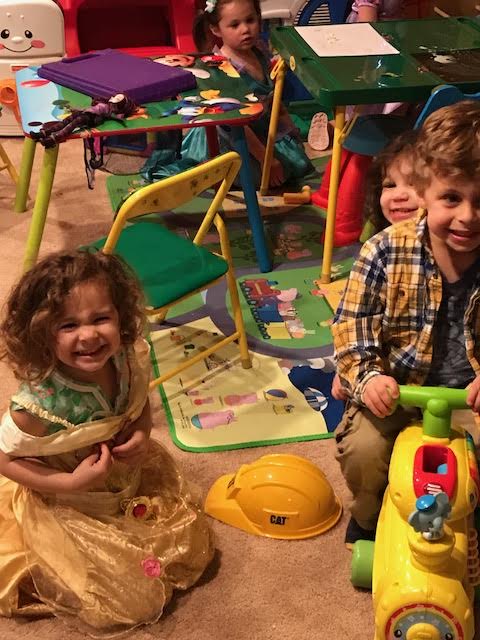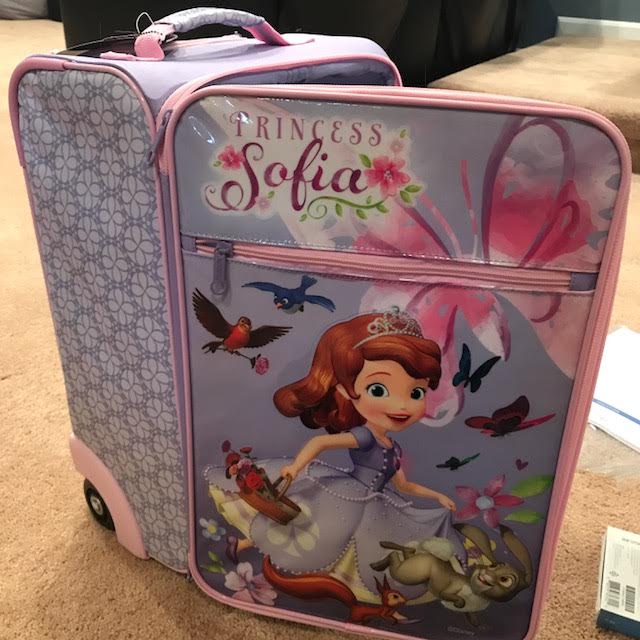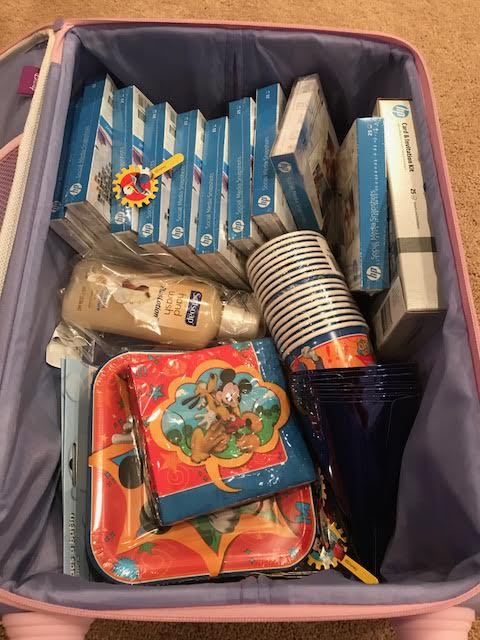 To set up, I bought some fun Disney items from our local party store, as well as, Amazon. Some of the items I got were princess banners, princess centerpieces, signs, and balloons. Taylor and I had fun decorating the basement that morning for all her little princesses and prince friends. Complete with the Nemo Pillow Pet, it was already turning into a great party.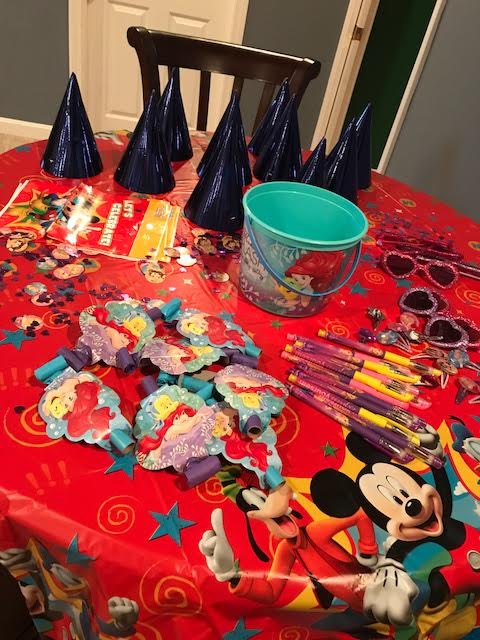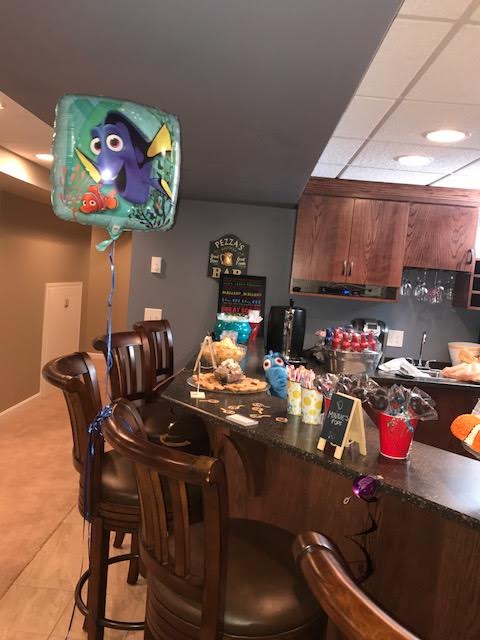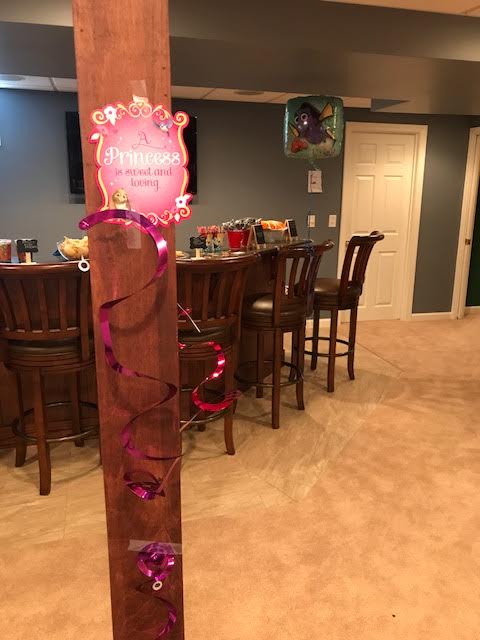 Once all her friends arrived, we had princeses/prince costumes available for the little ones to put on. They all looked so cute and ready to party!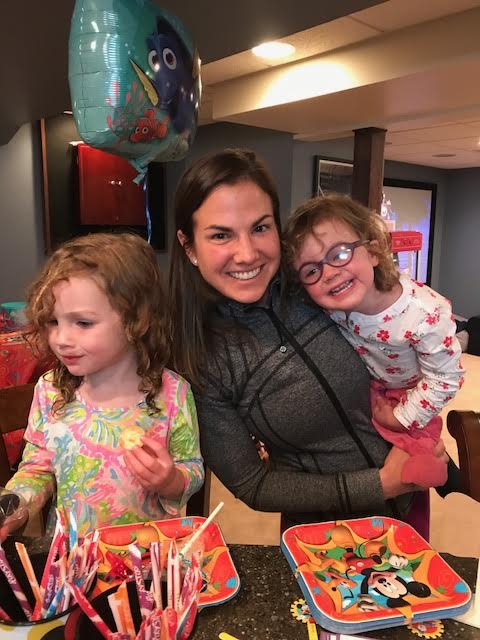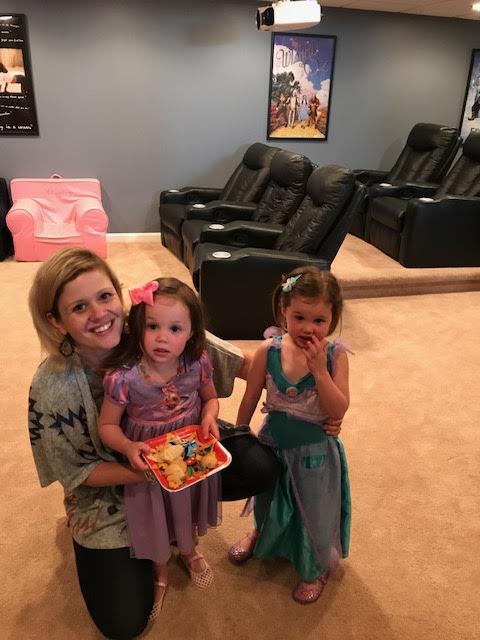 For games we did a princess matching game, build your own princess fort, and then ended with a showing of Moana in our basement. We have a home theater in our basement so the kids loved watching one of the hottest new movies after the games.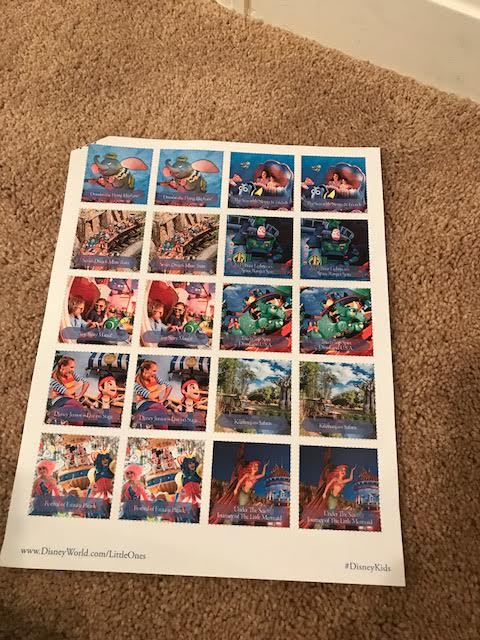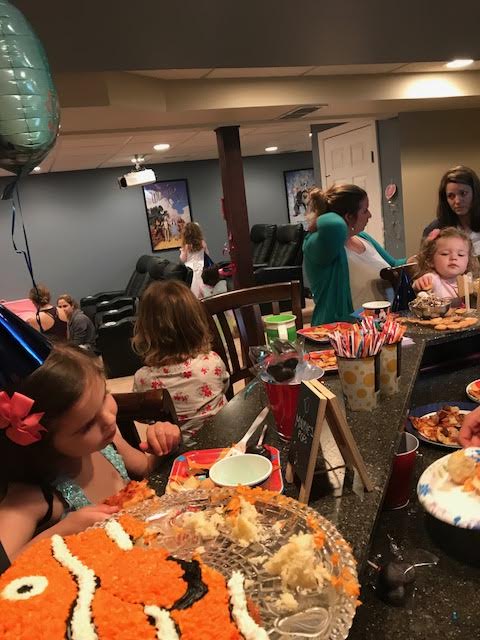 In terms of food, we had plenty. The first item I made was "Try the Grey Stuff" from Beauty and the Beast. This was a smashing success.
TRY THE GREY STUFF: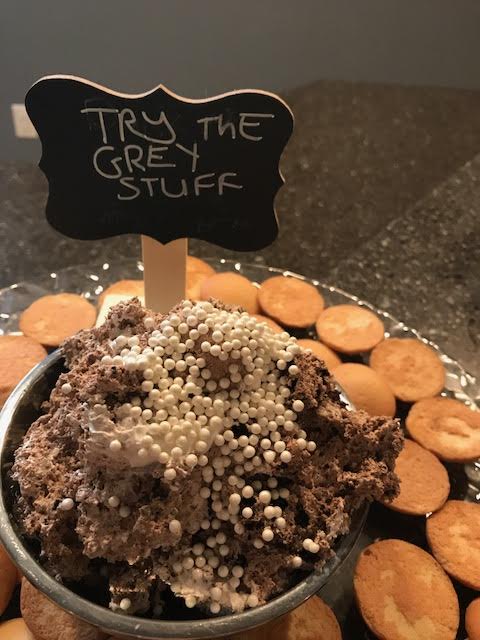 Ingredients:
-instant vanilla pudding
-2 instant chocolate pudding
-2 cups milk
-20 oreos
-1 tub of Cool Whip
-white pearl sprinkles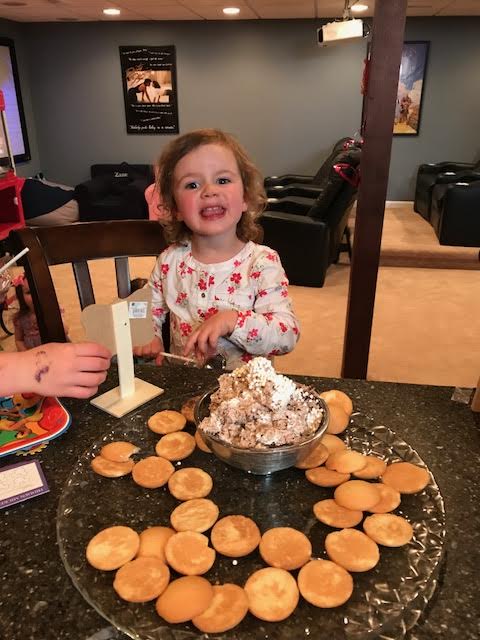 Directions:
Make the pudding mix according to the direction on the box. Mix very well and put in refrigerator for 5 minutes.
Take the oreos and use a food processor or hand to make into tiny crumbles..
Take pudding out for fridge and mix in oreos from #2.
Fold in cool whip into the mixture of #4.
When ready to serve, put a scoop or two of the mixture in center surrounded my vanilla cookies. Top with white pearl sprinkles and ENJOY!
We also had Frozen Snowball Magic Blue Punch: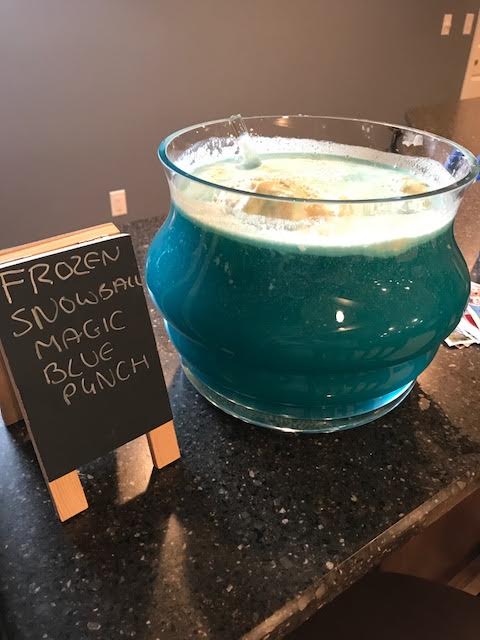 Ingredients:
-2 big containers of blue Gatorade
-1 litter of sprite
-1 cup of vanilla ice cream
-white pearl sprinkles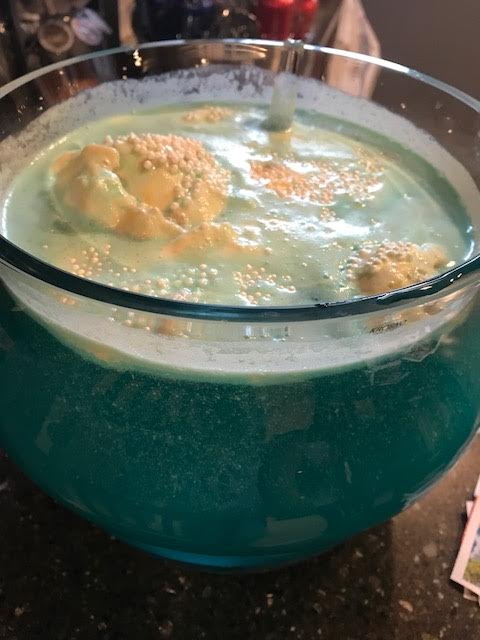 Directions:
Mix Gatorade with sprite. Top with ice cream and sprinkles.
Serve cold and ENJOY!
Of course, we also needed to have Ariel's Fish Friends, Mickey pizza, and Chip's Chips.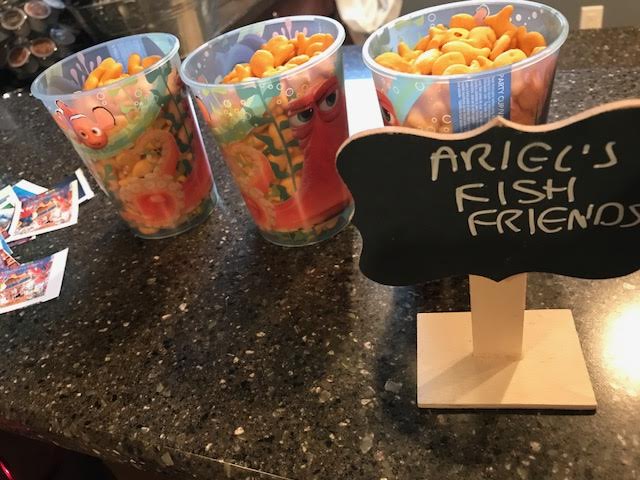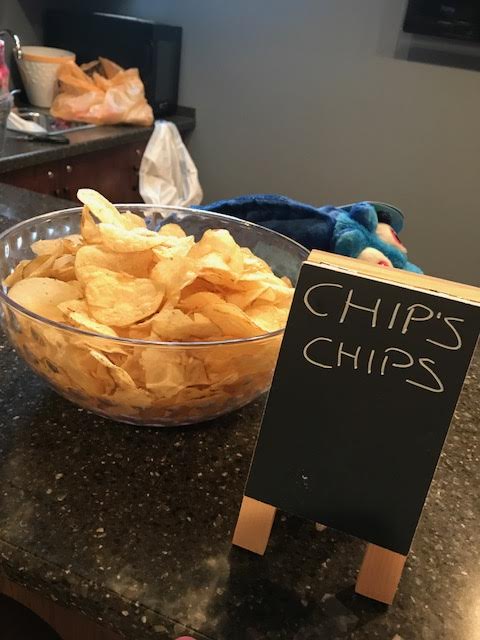 For dessert, we had these adorable Minnie Mouse cake pops: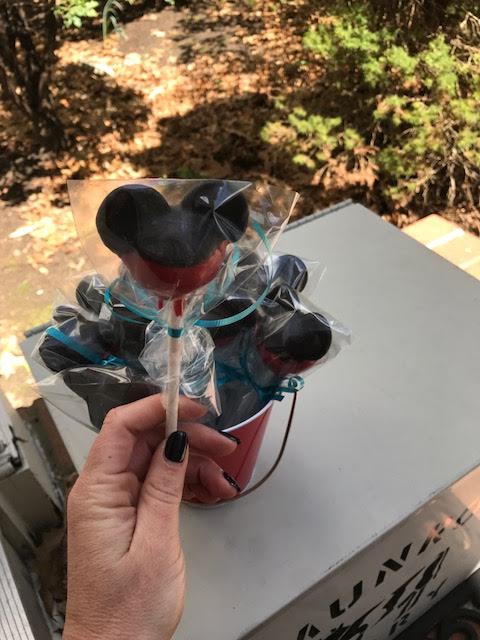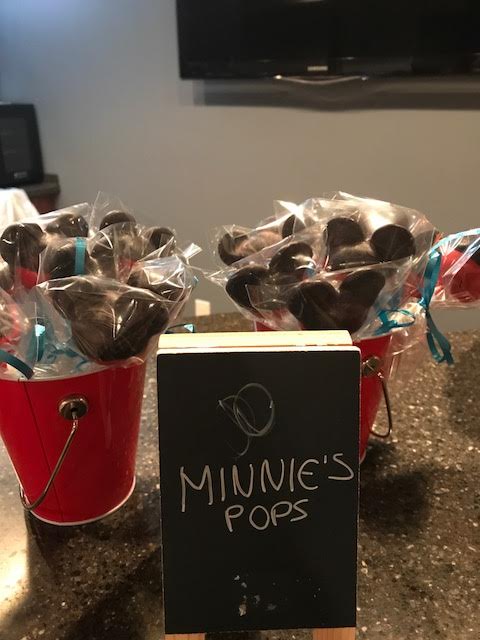 And of course to go along with the Nemo Pillow Pet,
we had a Nemo cake that was truly divine.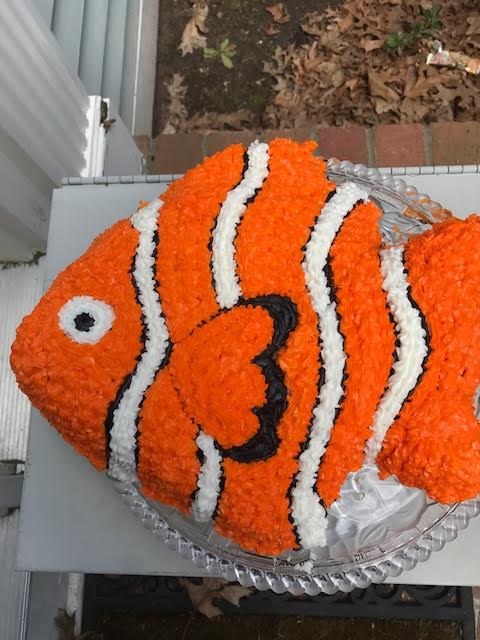 The kids had an absolute blast at the party and they all were beaming by the end of it. Taylor wants to thank her friends for coming and thank Disney/Disney Parks for always being supportive of her blog. Be sure to host your own Disney party and then check out the parks in Disney World!