*This is sponsored with BJ's. All my opinions are my own and not swayed by outside sources.*
Tis' the season for colds and the dreaded flu. I don't know about you but I absolutely feel like death when a simple cold hits, let alone the flu. Because we are in the mist of the sick season, I thought I share some ways to help stay healthy, as well as ways you can combat the flu/cold. Let's not get sick now- Springtime is almost here!
WAYS TO PREVENT AND CONQUER COLDS/FLU
1. I say it time and time again (especially in my dental field) but it is essential to wash your hand thoroughly before doing anything. Sickness is spread via germs and the hands are some of the dirtiest parts of the body.  In addition to hand washing, I highly recommend Berkley Jensen Disinfecting Wipes from BJ's.  These wipes kill 99.99 percent of those nasty bacteria to prevent from getting sick.  They also disinfect household, kitchen and bathroom bacteria. Because they are sold at BJ's, you know you are getting tremendous value for a large quantity. No more running out each time someone gets sick! Now you can get all 4 canisters with 80 wipes when you shop Berkley Jensen Disinfecting Wipes at BJ's.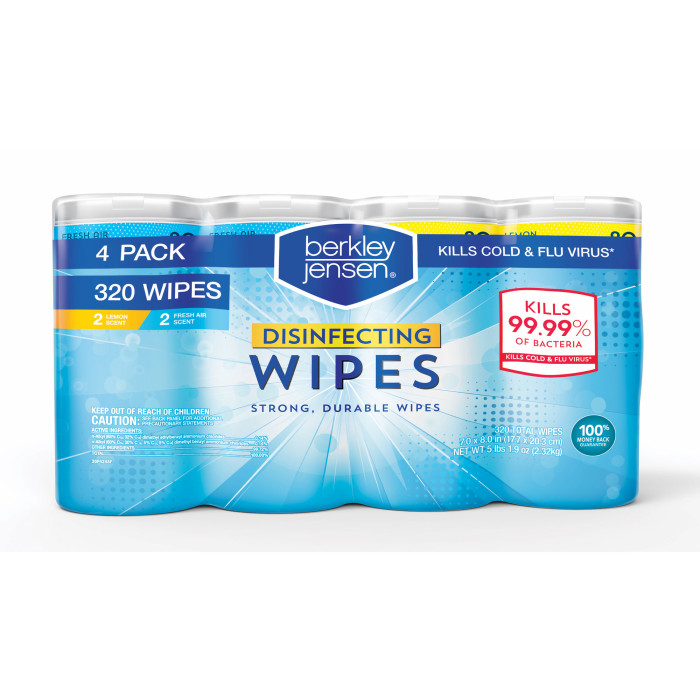 2.  It is so important to take a multi-vitamin each day. These vitamins have all the essentials to fight off sickness and leave you feeling healthy all winter long.  At BJ's be sure to pick up Berkley Jensen Multi Vitamins. Along with taking these vitamins, I highly recommend drinking orange juice and plenty of water. Liquids flush out your system and leave your body ready to fight. 
3. If sickness does hit, I always turn to  Berkley Jensen Children's Berry Flavor Ibuprofen for all my kids needs. My kids are combative with taking medicines unless they "taste good." I have no issue at all giving them this brand because they actually like the taste and it makes them feel better, which is most important.  I usually give them this medicine at night because it lasts up to 8 hours and all of us can get a great night sleep. It is also a very big bottle so I don't need to run to my local store at 2 AM when fever strikes.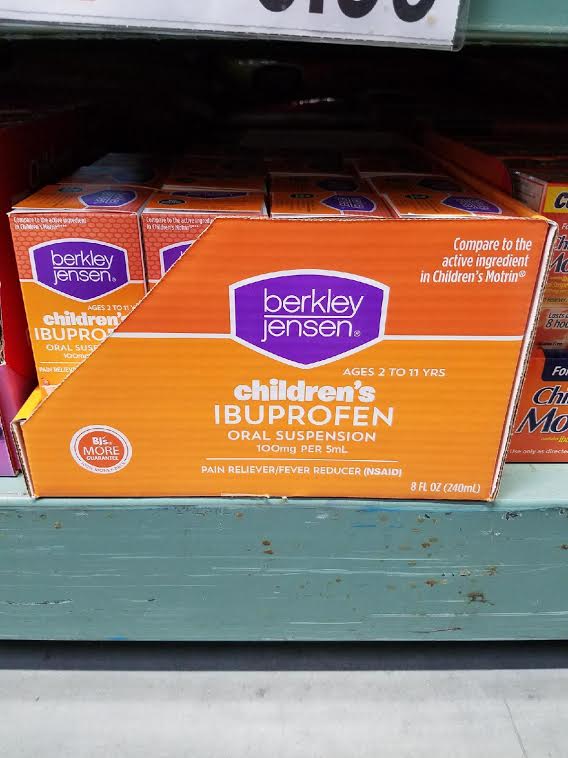 4. For adults I like to pick up the Berkley Jensen 200 mg Ibuprofen Tablets.  This package comes with 500 TABLETS so you can go shopping for this once and be done. I love to have this bottle on hand when my husband or I get sick.  This is a Nonsteroidal anti-inflammatory drug which is specially formulated to temporarily relieve aches and pains and reduce fever!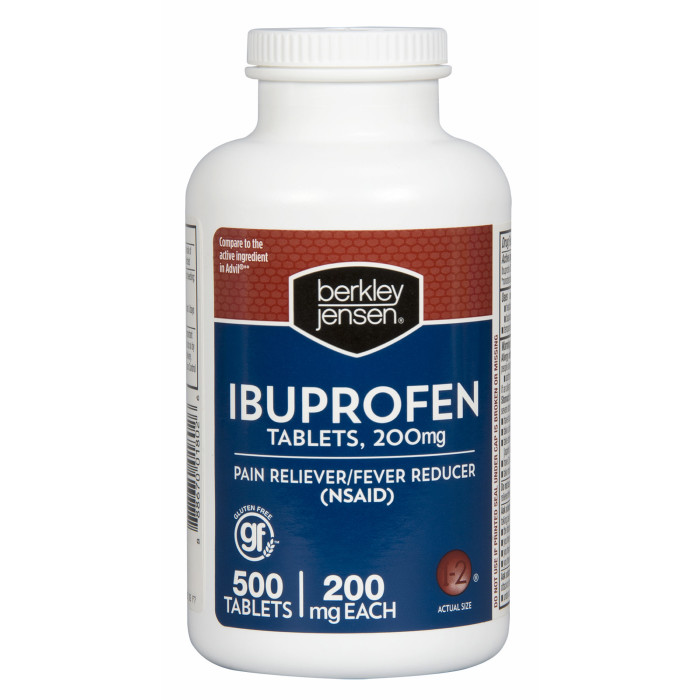 5. It is a must to have tissues in your house when sickness strikes and not those tissues that make your nose all raw. I love to buy Berkley Jensen Unscented Facial Tissues. I am able to get a 10 pack with 80 tissues in each for $11.99. An absolute steal if you ask me! These tissues are always laying around my house for the kids and I to use.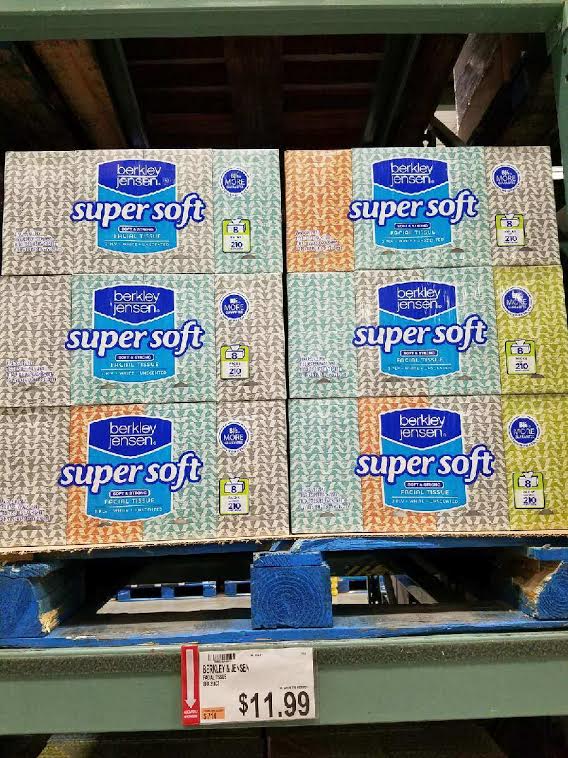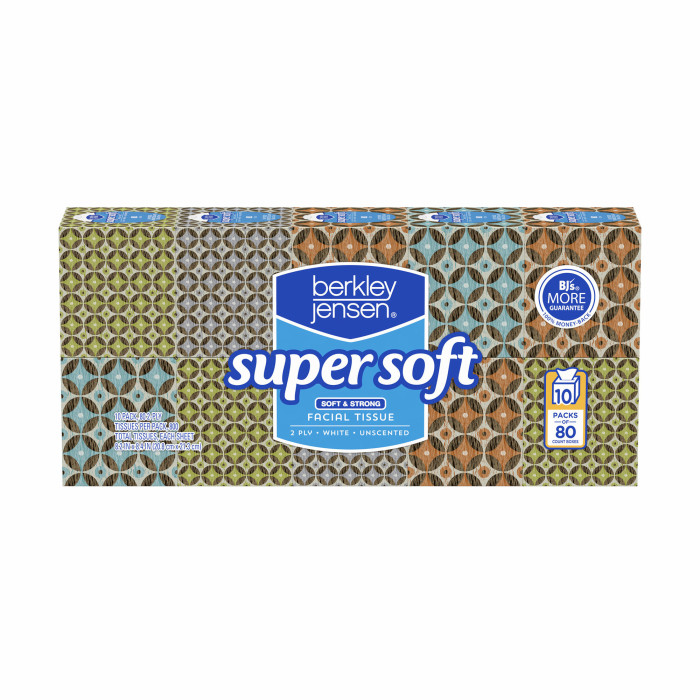 BE SURE TO CHECK OUT THE BERKLEY JENSEN LINE AT YOUR LOCAL BJ'S TODAY! LET'S KEEP HEALTHY THE REST OF THE WINTER AND INTO THE SPRING!