*This post was sponsored by Give Kids A Smile as part of an Influencer Activation for Influence Central and all opinions expressed in my post are my own.*
As most of you know I am a blogger but I am also a community health center dentist, primarily treating kids.  I started out my dental career working at one of the most affluent dentist offices in Boston, MA. While I loved it, I could not help think about the underserved community and especially the children who lack the necessary support and help to achieve a healthy dentition and a healthy mouth. As time went on, I knew I needed to leave private practice and lend my skills to becoming a community health dentist who treats underserved children. What you many of you may not know is the  tooth decay is the number one chronic infectious disease among children in the U.S. Tooth decay affects 42 percent of children aged 2 to 11 years old and almost 50 percent of minority, underserved, and Medicaid recipients suffer from untreated caries. This statistic must be changed and I am trying to do my part by treating a large part of Medicaid patients in my practice.
Each year we also participate in Give Kids A Smile Day. I have been doing this program for the past 10 years and I can't even begin to tell you how grateful I am to be able to provide the support to so many children that may not have access to it.
Here is me on Give Kids A Smile Day in 2014: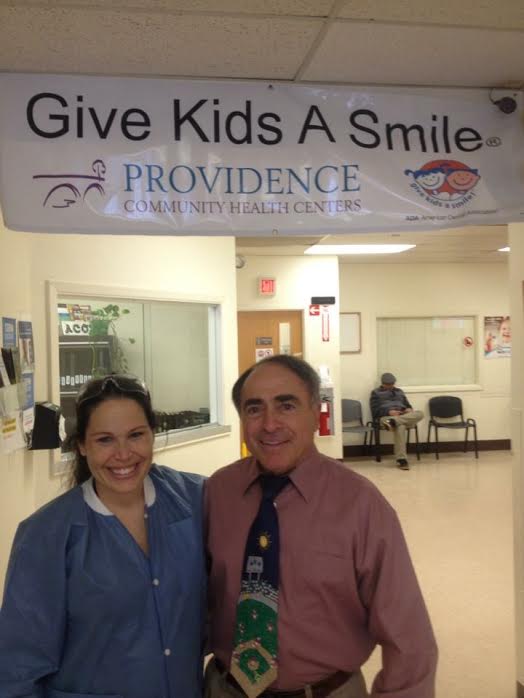 Here is me on Give Kids A Smile Day in 2016: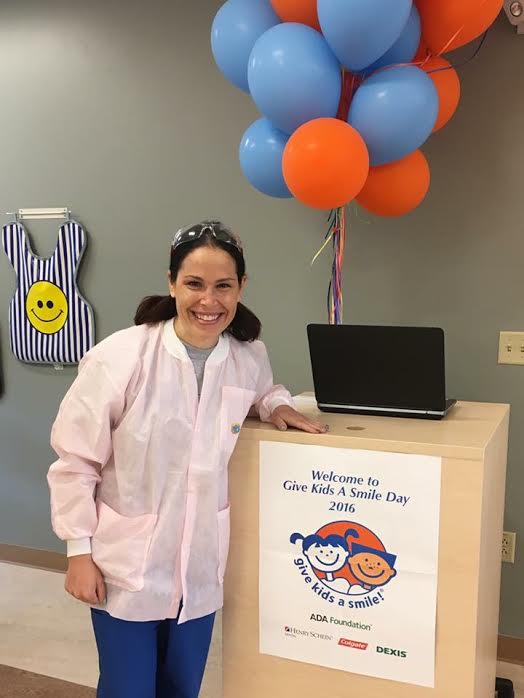 Give Kids A Smile is a nationwide organization that helps improve the smiles of the many underserved children through oral health literacy and education since the program's inception. In my practice, we see about 150 children that come in that day without any insurance at all. It is our job to then treat them and to educate the parents. It is probably the most rewarding days of my dental job where I can just give back to the community. It truly makes me feel so good knowing I make a difference, as well as the thousands of dental personal, who also give their expertise that day.
Give Kids A Smile day is now in its 15th year which is truly remarkable. This one day event started locally in St. Louis and continued on to now hold over 1,300 events in the 50 states and treating over 5.5 MILLION UNDERSERVED CHILDREN! Truly remarkable if you ask me!  I along with more than half a million volunteers, including dentists, dental hygienists, dental assistants, dental technicians, dental office staff, dental students, teachers, parents, school nurses, and many other community health professionals, have given their time and talents to provide oral health services including education, screening, preventive care, and dental treatment to kids who otherwise might not receive them.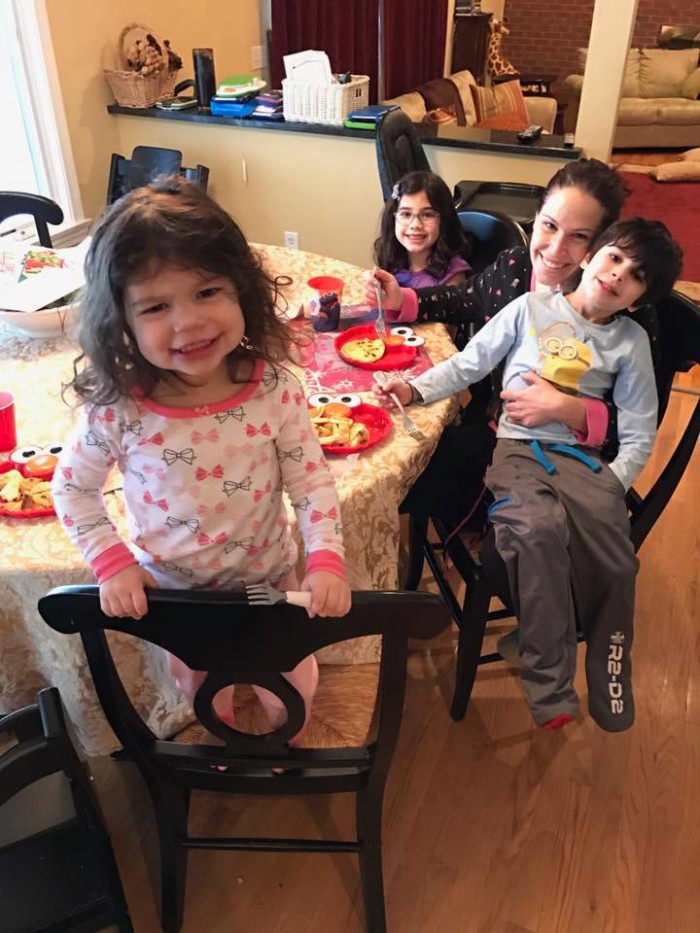 I am so proud to be involved with Give Kids A Smile. It is an organization that I feel so strong about and would love to see every single dental office in the country participating in. Every child deserves a beautiful and healthy smile with the largest children's oral health charitable program in the U.S.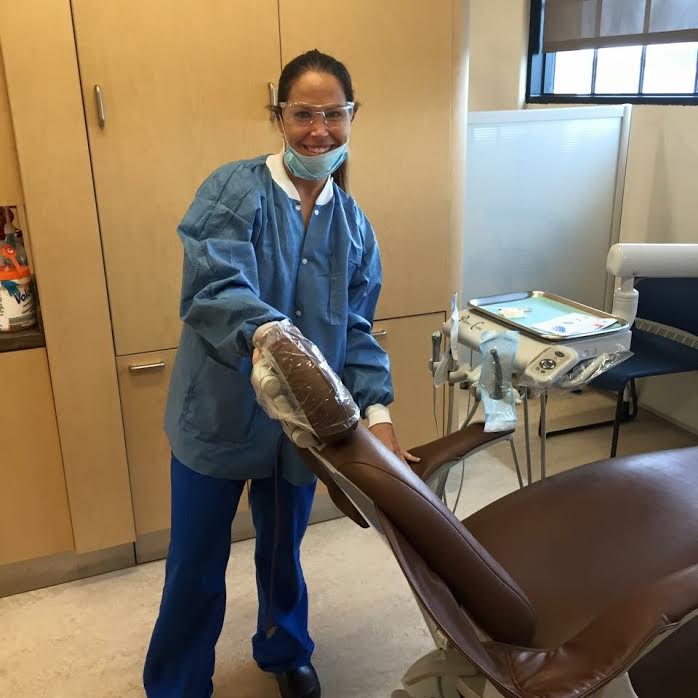 During this event we also tremendously advocate dental education including make sure the kids brush their teeth twice a day for two minutes with a fluoride toothpaste, floss once a day, eat healthy meals, and visit their dentist once a year.
If your child needs oral health care, visit ADAFoundation.org/GKAS and click "Find Dental Care for Your Child" for a list of resources. Or, call 1-844-490-GKAS (4527) to see if there is a GKAS program available in your area, as well as following GKAS on GKAS on Facebook.