*Disney/Marvel provided us an all expense paid trip to visit the set of Guardians of the Galaxy Vol. 2 in Atlanta. All my opinions are my own and not swayed by outside sources.*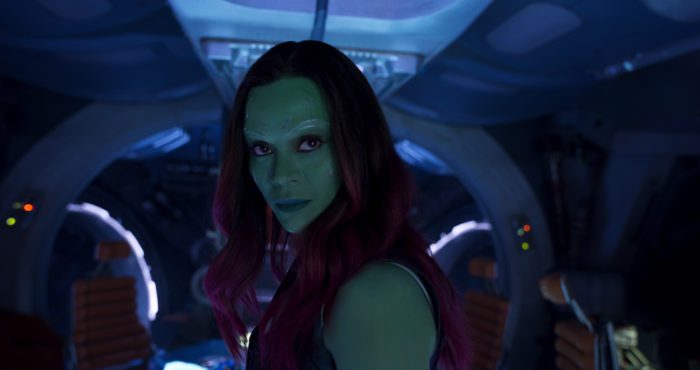 When you get to interview the one and only Gamora, it is a great day indeed! Zoe Saldana is back reprising her role as Gamora in Guardians of the Galaxy Vol 2.  We were not given a lot of storyline or plot surrounding her, but she did give one heck of an interview!! So powerful and beautiful! Keep reading to learn more!
MY INTERVIEW WITH ZOE SALDANA: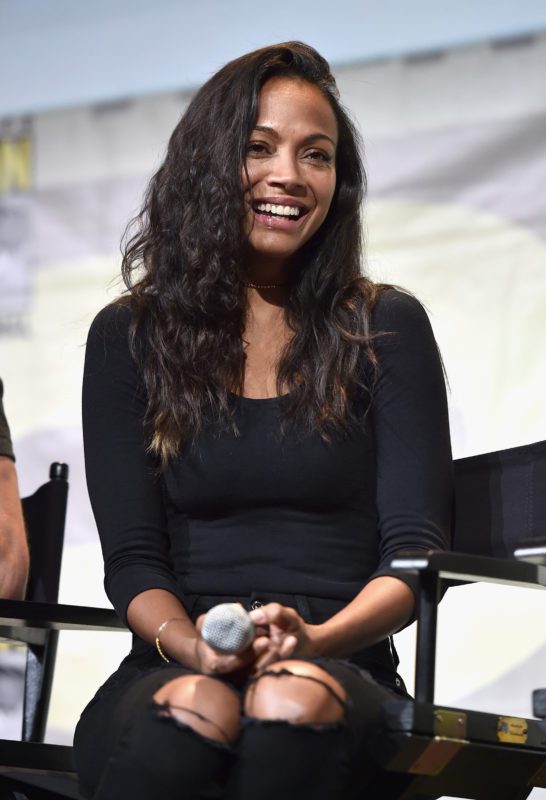 Question 1: What's it like to be back?
She told us it feels really good to be back. She told us they are a big family and they all love working together, with such a supportive director.
"It's still like a dude where he's inviting women to come and kick dudes' asses. So, I signed up. It is great. I'm doing a lot more stunts, too, which I'm loving."
She then went on to tell us her and Chris have such a great relationship. She told us both of them are parents of wonderful boys and they are always giving each other parenting advice.
" I also share that experience with my husband and I have to make these ultimate sacrifices because, one of us has to travel with work and the other one is like okay I'm working remotely. At the end of the day it's to not be apart, so there's a constant conversation and then we also compare like what kind of fitness things we're doing lately to what we ate."
Question 2: What is your favorite type of movie? Is it the emotional biography? Is it the sci-fi movie?
She told us she likes sci-fi and she like spaces that are under-served.
"I think that for females we need more examples, much more diverse examples of professions and callings. I think that women, we need to be a little more physical. It's better for our health. I know I was a little girl starving to have more female heroes, you know? I held on to the very few that were out there and then I just had to become one because that's what we do for our little girls."
Question 3: As a working mom, do you have any tips or tricks for finding balance with work and travel and everything?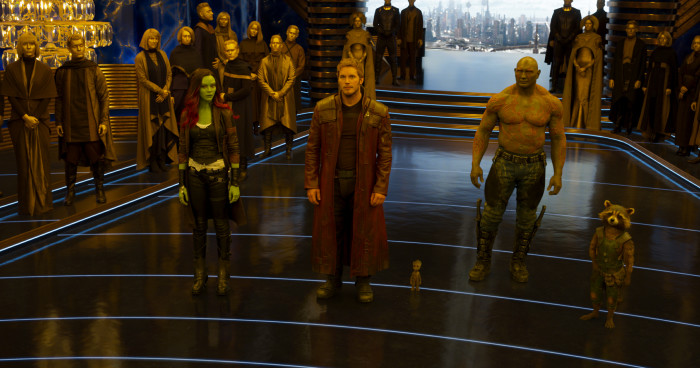 It is all about talking to each other, which I have to agree with.
"It's constantly talking. Just last night, Mike goes okay, I understand we're super busy, let's practice still connecting, conversations. I don't care what we're talking about. If you're in the bathroom while I'm in the shower, let's give just five things, let's just share five things. It could be five anything. And I love that. You just have to constantly keep it open."
"And not just because you're so tired, like getting lazy with the most important work in your life, which is your home, your life, you know?"
Question 4: Can you talk a little bit about your fitness team?
She told us it requires a ton of determination and discipline. She told us she put on 65 pounds during pregnancy but she never compares herself to anyone.
Then she said some words that I will never forget. Girl power to the Nth degree!!
Referring to women- "We're gifts. We're fucking unique. We're special. We've got to work. We work for everybody else every single fucking day. You work for yourself. Be self-focused."
I normally don't allow curse words on my site but this is so spot on so I felt it necessary to quote her exactly the way she said it. I LOVED hearing her say this!!!!
She also went on some more about her diet and her fitness routine.
"We're having a lot of problems with our hormones ladies, our thyroids, it's in what we eat. It's not in products that we're using, you know what I'm saying? So the enemy can live with it and it's about cleaning gut, it's about fixing hormone levels, getting blood panels once a year after we become mothers, because we're having adverse, lethal reactions to gluten more and more and more and more. Our children are also being born with celiac and things like that. I don't know if there's a correlation but I read everything."
"I have Hashimoto's and an under-active thyroid. I'm on medication for the rest of my life. I want to be ahead of it. I don't want to victimize myself. So, that is something very important to me. We are 80% gluten-free, so to me, it's about if I eat better, in that one moment where I get to sort of cut loose, I did it, and you also realize that you don't go to the extremes. We could talk about this every day."
She ended the interview talking about how important a support system is, especially in this day of age. The Zoe Saldana interview was probably my favorite that day. It was AMAZING!!!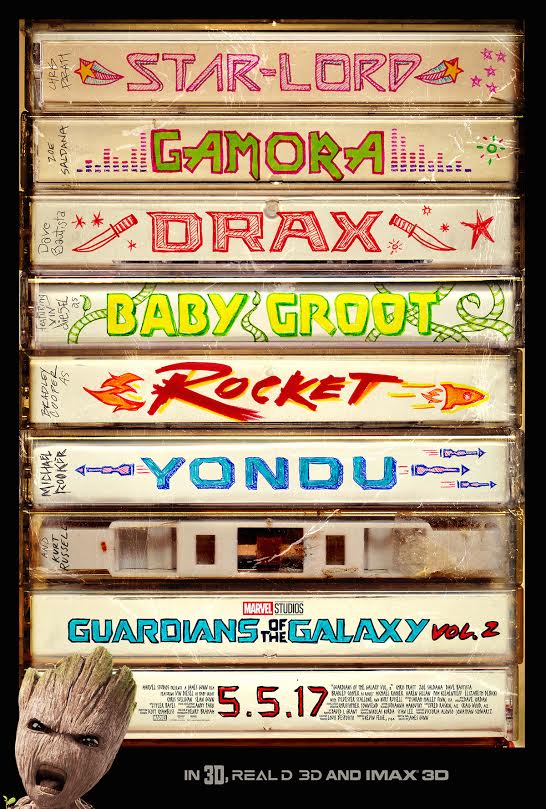 BE SURE TO SEE ZOE SALDANA REPRISE HER ROLE AS GAMORA IN GUARDIANS OF THE GALAXY VOL. 2 COMING OUT MAY 5th!