Happy Weekend everyone! Tonight is my son/mommy dance at school. I am sure a picture will be up next week!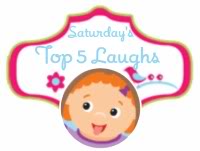 As always come link up any cute or funny post. Definitely check out the other posts who link up as they all provide a great laugh. Feel free to take my button or share on social, but this is not mandatory.
MY TOP FIVE LAUGHS:
5. Taylor fell out of her crib this week. While that is not funny, what she said next was. She told us, "Daddy.. I never doing that again"! LOL!
4. Zane is so excited to go to his dance with me. I told him he can pick anything he wants to wear and he chose a pink suit. I love that kid so much!
3. Hayley is now teaching her brother to read with my assistance since she is a great reader. It is so endearing to see this until Zane tells Hayley she is wrong with a word and a full temper tantrum breaks out-LOL!
2. Zane likes to organize his closet the way he likes. I ask him why he does it that way and he says, "Don't worry mom..It is only for me to know." Okay then!
1. And my three lovies receiving their panda from Disney! Lots of pandas in #BorninChina coming out in May!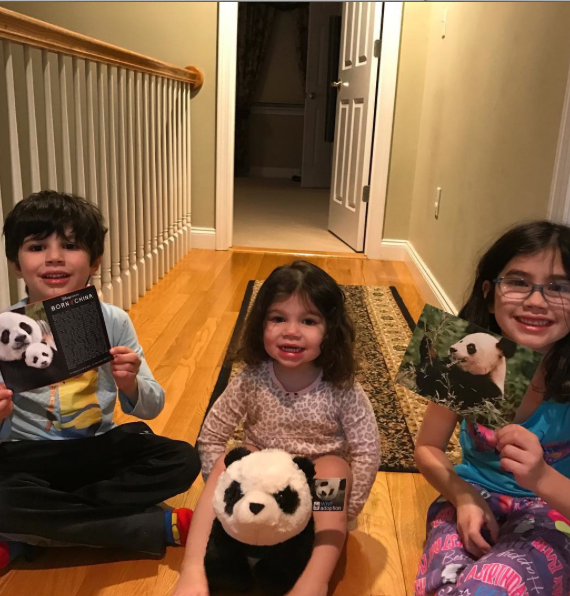 YOUR LAUGHS: