The MediMixer is the first ever interactive children's medicine mixer and dispenser with a reward system attached! A gadget that takes your child's mind off the taste of medicine!

Makes a great gift for anyone with children. The MediMixer can also be used for a daily vitamin.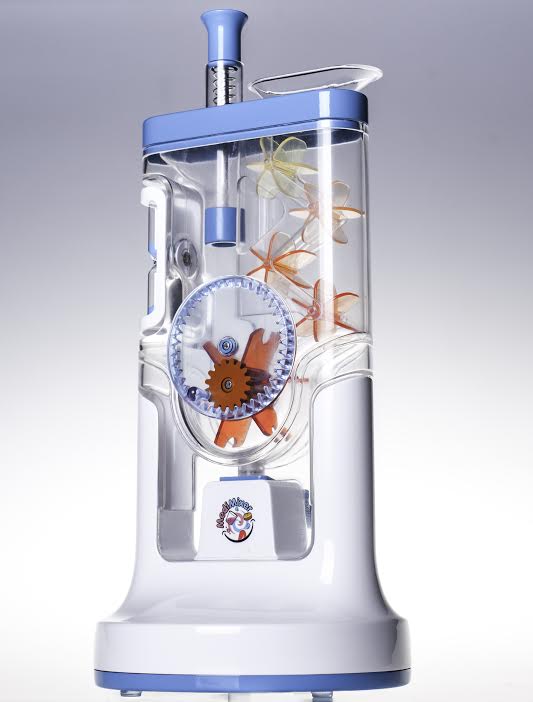 MediMixer – Making Medicine Less Stressful for Moms, Dads, & Kids The MediMixer medicine mixer is a fun and innovative way to motivate your kids to take their medicine. Designed to make giving medicine – in pill or liquid form – easier for moms and dads, the MediMixer uses an interactive approach for your child to get excited about taking their medicine.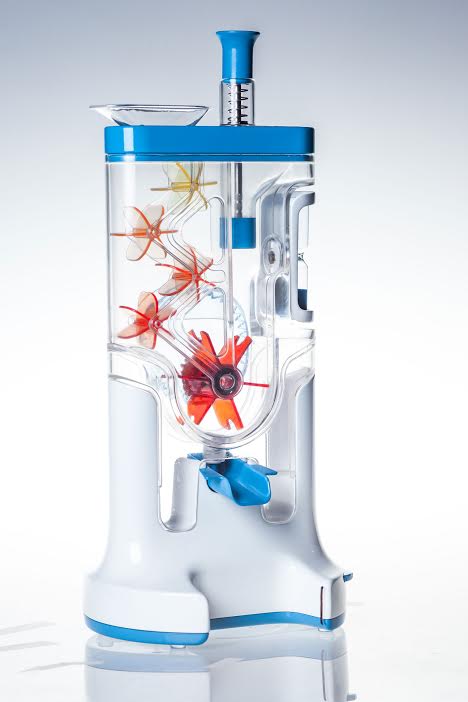 -Pour in Medicine or Crush Tablet with Grinder.
-Pour in Favorite Drink.
-Turn Mixing Wheel
-Flip 2 Minute Sand-Timer.
-Dispense into Cup.
-Drink the Medicine.
-Get a Reward Ticket.

Simply measure your medicine dosage according to your doctor's prescription or OTC. Let your child pour the liquid medicine into the top of the MediMixer or drop a tablet in the grinder. Select a favorite drink or juice to pour down the spout. Measure and let your child pour it into the MediMixer. Using the gears and cranks, your child can stir and mix their own medicine before dispensing the newly mixed medicine into a cup and drinking. MediMixer also grinds up pills and tablets into a powder so it can be combined with the juice or drink of your choice. This is a great option for children who cannot chew or swallow pills. Reward your child with tickets for taking their medicine and making the experience of being sick just a little bit easier. Once taken, the child is given a reward ticket to be valued by their parent or caretaker. Perhaps it's a trip to a toy store or an ice cream shop or maybe you make it a monetary value so the child can save up for something bigger. Designed to make taking medicine a positive experience, the MediMixer is a solution all doctors and families can get behind.
*This is a sponsored post. All opinions are my own and not swayed by outside sources.*