InBody Push is a next generation stadiometer which uses an ultrasound sensor to measure your child's height with pinpoint accuracy. It's really pretty cool. One of the most fun parts of having children is watching them grow and measuring their progress. It can be difficult to do, though. You have to be sure their head is level, that they're not squirming, and that your pencil is parallel to the floor. But with the InBody Push, it's super easy to measure your child's height.
*This is a sponsored post. All my opinions are my own and not swayed by outside sources.*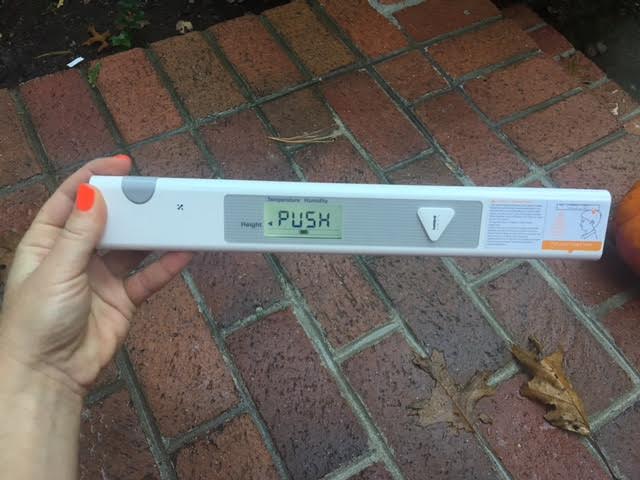 InBody Push Takes the Headache Out of Measuring the Kids' Height
You know the drill. It consists of "stand still", "don't put your head up", "stop squirming", and "mommy wants to see how tall you are" – stuff like that.  Those are the phrases that invariably come up when you try to measure you child's height. It can be a challenge, but it's just so much fun to see how tall they've gotten. And when they hit a growth spurt, that's the money. The InBody Push takes all of the headache away when measuring our children's height and leaves only the fun stuff. That's because it's a simple hand-held device that measures height with a touch of a button.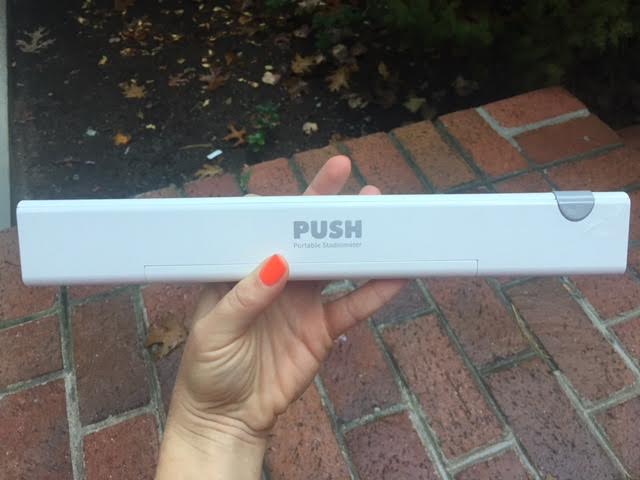 The Push is very much like a level that you'd find in a tool box. It uses ultrasound to measure our children's height, and it couldn't be easier to use. You simply place one end on your child's head and then move it up or down until it's level. Then, you simply push a button, and presto – you have measured your child's height. It's triangular shape also makes it easy to hold while you're lining it up to measure the kiddos.
How It Works
The InBody Push uses ultrasound technology to measure your child's accuracy with pinpoint accuracy. The ultrasound waves measure height with precision. There's no guesswork. Simply place the Push on your child's head, level it out, and you're good to go. In addition to measuring height, the InBody Push also automatically measures indoor temperature and humidity when you turn it on. Which means that in between checking the kids' height, you can also use the device to help you make your indoor environment more pleasant. Pretty cool, if I do say so, myself.
InBody Push – Making Things So Much Easier
The InBody Push makes it so much easier to measure your child's height. It literally only takes a few seconds to do. In just 5 seconds of leveling and button pushing, you've measured your child's height and the indoor temperature and humidity. It even has a PUSH: Growth Diary app to let you track your child's growth on its own as well as track it next to standard growth curves and add photos to the Growth Photo Book. It's really cool. Check out the InBody Push and see how it can make your height measuring experience better.