*I worked with Bristol and Newport Tourism on this post. All my opinions are my own and not swayed by outside sources.*
We live in the smallest state in the country- Rhode Island. I believe from one end of the state to the other is about 50 minutes driving max. However, when you are a Rhode Islander you tend to stick to your same spots for family visits. One fabulous part of our state that I have missed out on visiting was Bristol. All I ever heard about Bristol, was when people speak of the fabulous fireworks display. However after visiting Bristol, I can tell you that there is SO MUCH MORE!
We set out on our visit to Bristol, Rhode Island last Saturday and had a fabulous trip. We took the entire family including three kids under the age of 8, and all had huge smiles on their faces when we left. If you are looking for a great location in Rhode Island to take a family trip look no further than Bristol! It is a fantastic family friendly destination in our lovely state.
MY TOP PLACES TO VISIT IN BRISTOL, RHODE ISLAND:
1. We started our day eating! We left a bit late so we arrived just in time to lunch at Le Central which is in the heart of downtown Bristol on Hope Street. We had friends who have raved about this place so I knew this would be a bucket list checked off. We arrived just in time for lunch to start and were treated to a very friendly waitress who made us feel welcome.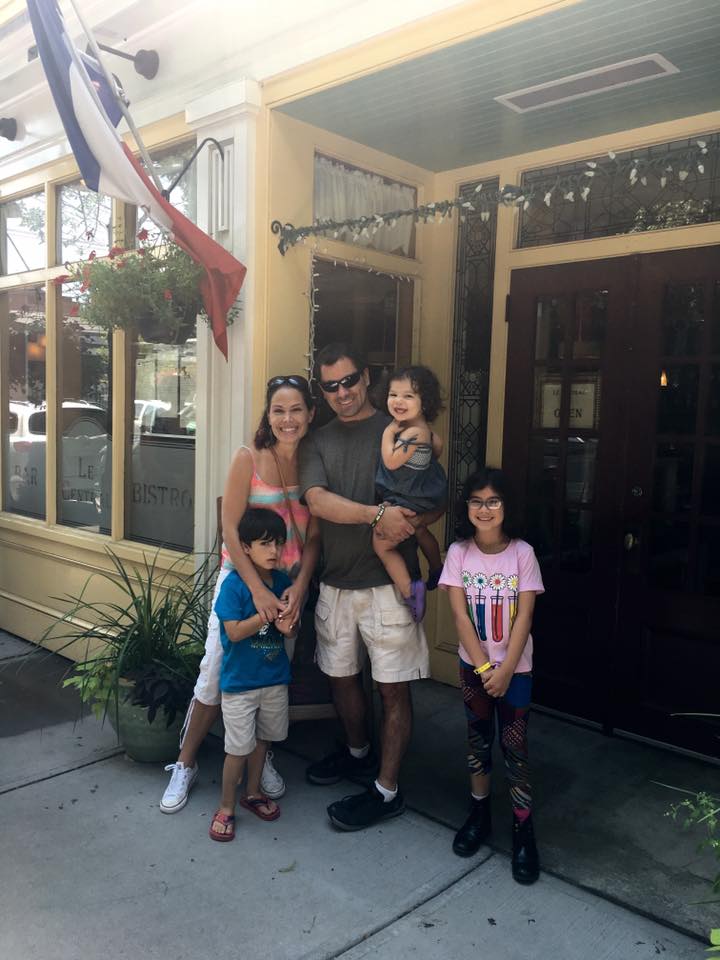 Having a baby there who skipped nap time, we knew it would be challenging to deal with eating but the restaurant was so accommodating. We were able to pull the stroller right up to the table so she can rest. The menu is limited and there is no kids menu, but they were able to provide meals for all my kids to enjoy. Hayley ordered the Mac N Cheese which is more of an adult Mac N Cheese style but she gobbled it down. Man I have to say it was DELICIOUS! Zane and Taylor ordered pasta which they made without butter. Zane also has a severe peanut allergy and they checked with the chef before preparing his meal.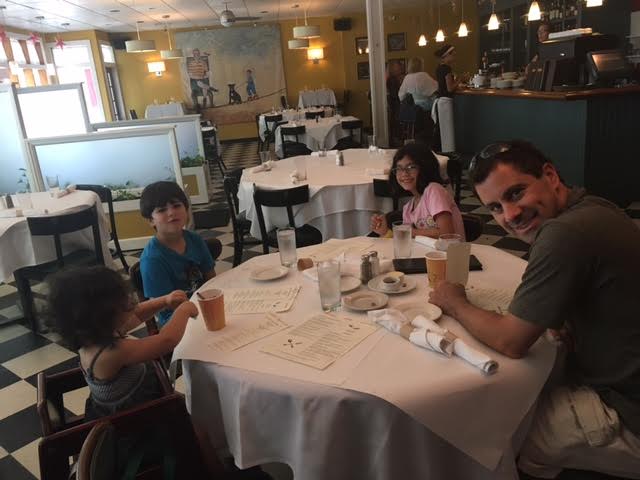 My husband ordered a fish special and I ordered a delicious salad that was so fresh. We had a great meal at Le Central and I definitely plan to visit again in due time.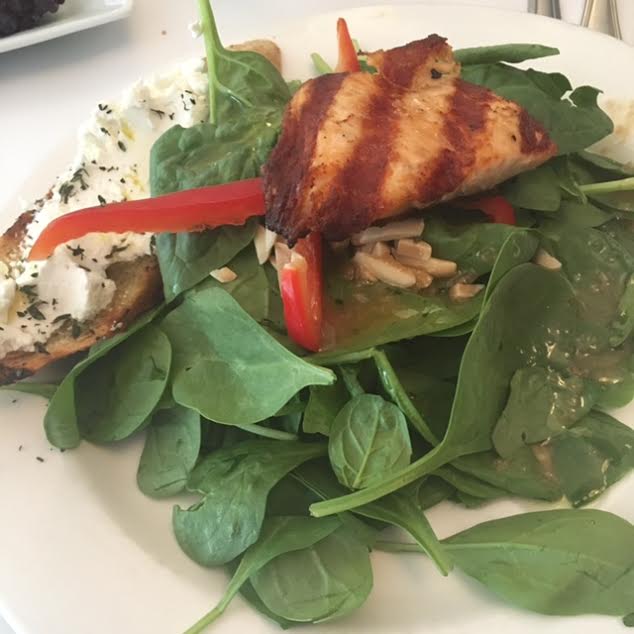 2. Walking around downtown Bristol was one of our highlights of our trip. The downtown area is so quaint filled with great shops and food. Since we just ate, we walked into the library and then into the little clothes shops. It reminded me a lot of downtown EG with great beauty and decor. We spent about 45 minutes walking around until it was time to go to our next destination.
3. Then it was time to visit Colt State Park. This is the BEST park in Rhode Island. While I love Goddard park in East Greenwich, the Colt State Park blew that park out of the waters. Just check out these gorgeous views we had that day: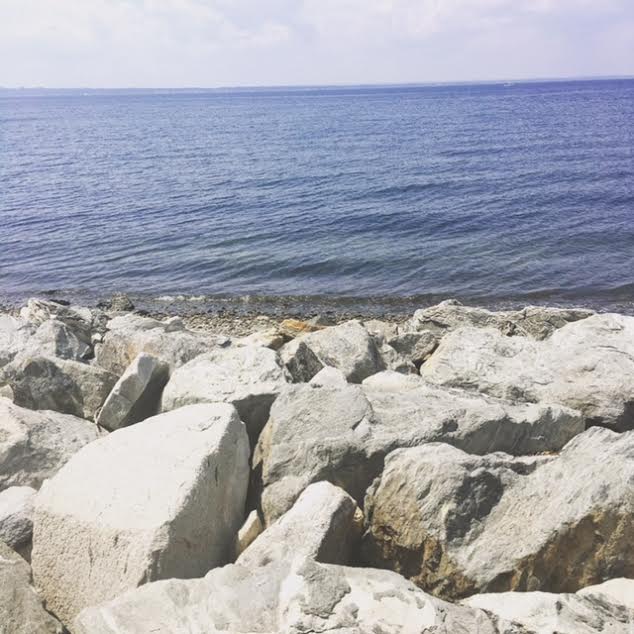 We were able to witness a lot of parties and celebrations taking place there that day. My kids and I grabbed Dells and sat on the beach. Next time, I plan to take food and picnic on the beach. It was so serene and a perfect location to bring families to.
4. Inside Colt State Park is the Coggeshall Farm Museum. This is another hidden gem right into the park. In this museum, you will be immersed in the daily experience of tenant farmers on a salt marsh farm through live interpretation, historic structures, heirloom plants and heritage breed animals. This entire farm is set on 48 acres of coastal farmland and it really took us back to the 18th century where you can observe machinery such as spinning machines.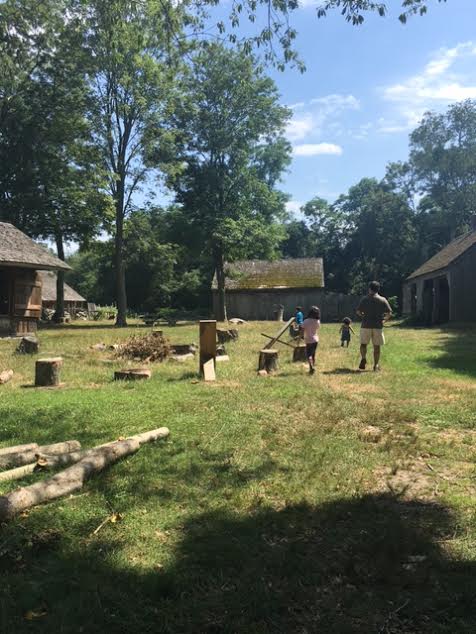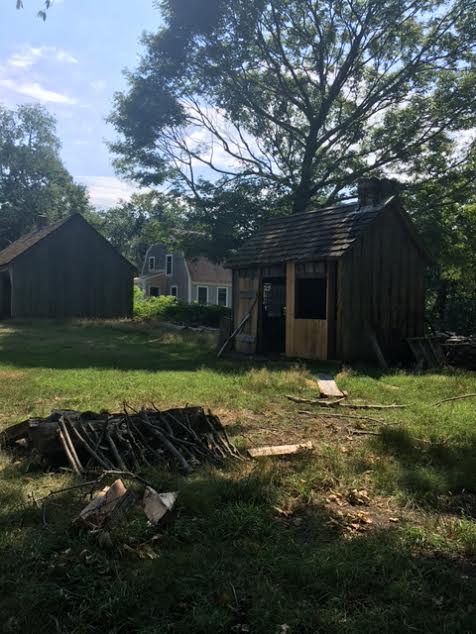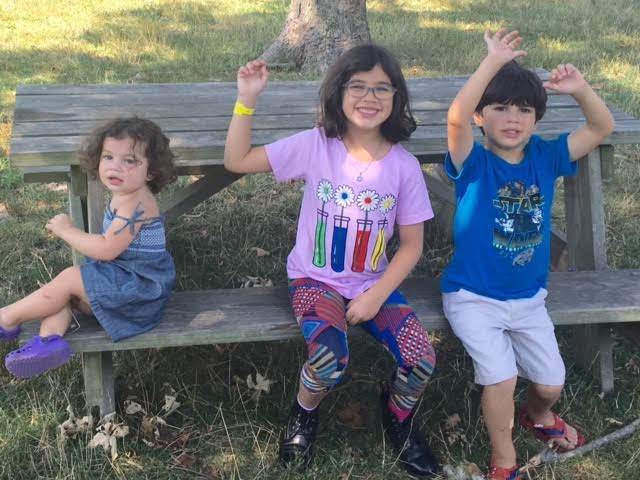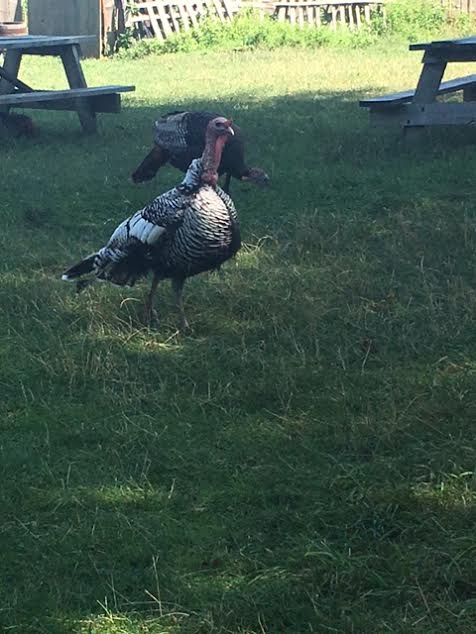 What I love about this farm is my kids really got to see what it was like in the late 1700s, as everything remains untouched. They were 'oohhing and awwing' when we told them about the farm. They also were able to touch things at this museum which is great for little ones. Taylor's favorite part was seeing the live chickens at her feet. It was really so cute!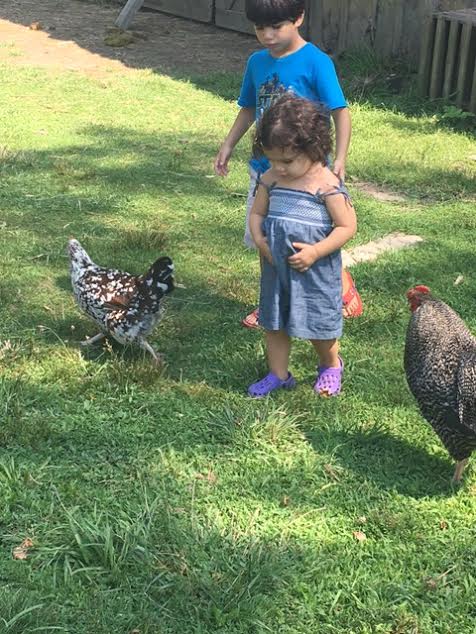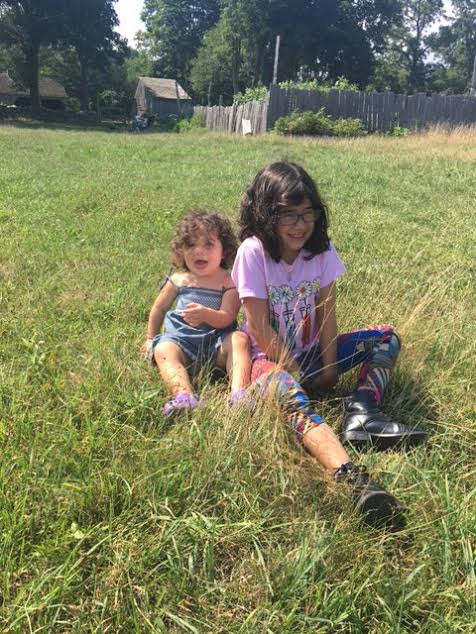 Don't forget to stop for the fresh produce on the way out.
5. We then visited the BlithesWold Mansion, Gardens, and Arboretum. This is a 33 acre water front estate with magnificent views of the Narragansett Bay featuring a 45 room mansion filled with family heirlooms. When we got there the actual mansion was closed because it was late in the day and there was a wedding that was just about to take place. However, we got to visit the Rose Garden and the grounds which are immaculate. We can't wait to go back and do a tour of the mansion next time.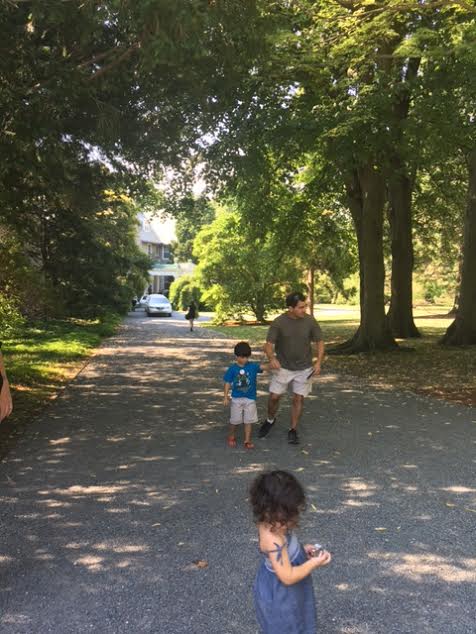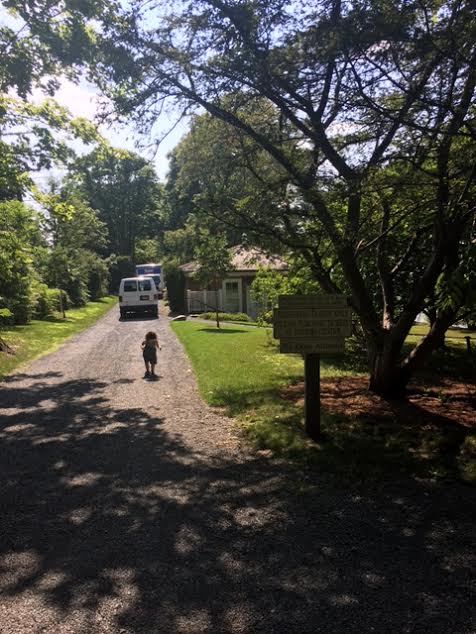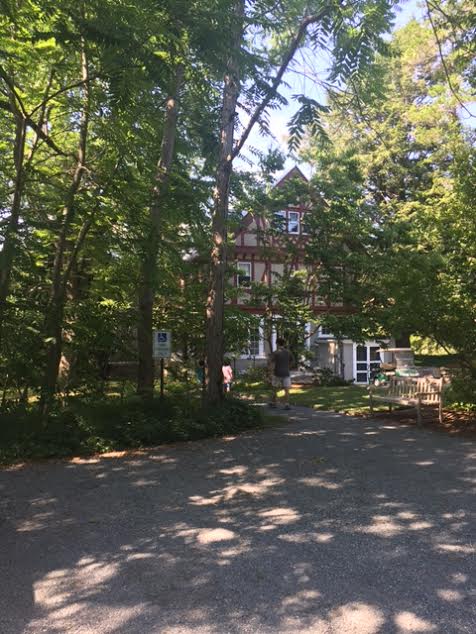 6. At this point of the day my kids were very tired so we went back to Downton Bristol and ended our day with the most amazing Ice Cream from The Daily Scoop.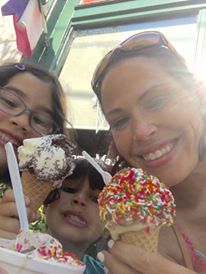 We had the most perfect day and highly recommend visiting Bristol, Rhode Island for your next vacation or staycation. The places we visited were only a small part of Bristol. There is so much more to experience than we could do in one day so we definitely plan to go back!!!