Sosoft Brands All Natural Products is making summer comfortable again for our skin. Their all natural products are designed to help alleviate the itchiness that comes with all things summer as well as prevent one of the major causes of summer itchiness – bugs! Sosoft Brands All Natural Products are effective, gentle, and made in the USA, so you can feel good about using them.
*This is a sponsored post with SoSoft Brands. All my opinions are my own and not swayed by outside sources.*
Sosoft – So Good
Now that we're in full on summer, we're also in full on mosquito season as well as poison ivy time. Between the two of those things, summer becomes an extra itchy proposition. It's so easy for a child in full play mode to accidentally run right through a poison ivy or oak patch, and of course, the mosquitoes are just EVERYWHERE. That's why Sosoft All Natural Products are so great. They help tame the itch that comes with summer, and they help do it naturally.
 All Natural Poison Ivy Soap
Based off the now discontinued Burts Bees Poison Ivy Soap, this soap is designed to naturally help ease the painful burning and itching that comes with poison ivy or oak rash. It's incredibly effective without resorting to using harsh ingredients that can further irritate the skin.
All Natural Sosoft Brands Mosquito and Bug Spray
This 100% organic and natural mosquito and bug spray is completely free of Deet. Instead, this all natural mosquito and bug repellent uses organic ingredients known to repel mosquitoes and other insects to effectively keep the bugs away without covering the body in dangerous and toxic ingredients.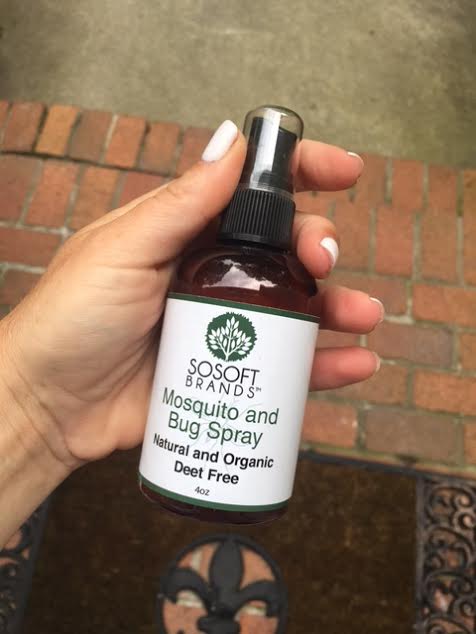 Sosoft Works
Thankfully, I haven't needed to try the company's All Natural Poison Ivy Soap, but my family has been making full use of the Sosoft Brands Mosquito and Bug Spray. This stuff is super effective. When my family wears this repellent, it's almost like there's an invisible wall around all of use. The mosquitoes and other flying insects actually fly away from us. It's wonderful!
Sosoft Brands All Natural Products – Safe and Effective
I am loving the Sosoft mosquito spray. As effective as this stuff is, I can imagine that should my family ever need to use the company's All Natural Poison Ivy Soap, it will be just as effective. For now, my family's mosquito bites have gone down dramatically, which means we have been far more comfortable this summer. I encourage all of my readers to give Sosoft Brands All Natural Products a try. They really work.