*I work with One Step Ahead. All my opinions are my own and not swayed by outside sources.*
My cutie Taylor turned 2 last week! She had such a great birthday and most of her favorite gifts were books. Every single night Taylor and I spend about 10 minutes reading her favorite booksy. We have been doing this since the day she was born. The only problem we had was storing all her books! She has so many books and no way to adequately store all of them.
That is until now! Enter the One Step Ahead Media Carousel! If you are looking for the ultimate in book storage, this carousel is for you. Once we received this media carousel, our first step was setting it up. It took about 70 minutes to set up but once it was up, it was probably one of the most sturdiest pieces of furniture I have seen.  The worse part of the whole product is the assembly but if you have patience you will get it up in no time at all.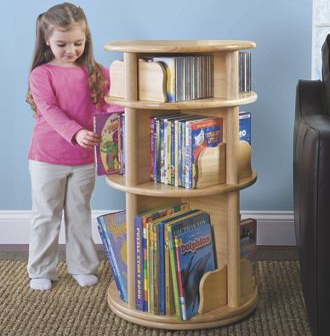 This is a media organizer that not only holds endless books, DVDs, or anything else you chose to use, but it is plain GORGEOUS! It is the media organizer that your kids will never outgrow. It is not "baby" furniture but a piece of furniture that will take you from the time your kids are young to when they are adults. Parents will never tire of seeing this set up in their household.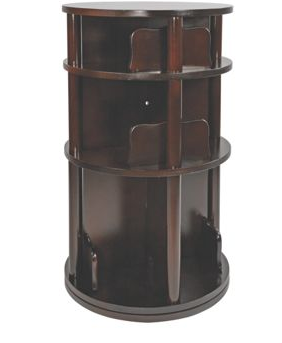 It is made of high quality hardwood with clean lines and a natural finish. There are three different height shelves that can hold DVDs, video games, and CDs beautifully.  It also features a spinning base that allows kids to easily find what they want and they can readily put them away themselves once finished.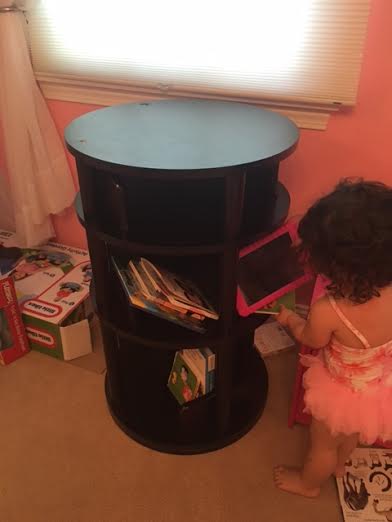 Tay is only 2 but she loves her carousel and this mama is a huge fan too! She grabs her book from it and then once we are done, puts it nicely away! It is a piece of furniture that I know will last us through the years.
Right now it is on sale reduced from $200 to $140. Be sure to take advantage of this sale today!