*This is a sponsored post with Upromise by Sallie Mae. All my opinions are my own and not swayed by outside sources.*
The Upromise MasterCard® is a credit card designed to help make college more affordable. As a mom of three kids, I'm already thinking about the cost of college. My oldest isn't even close to hitting her tween years, but I'm already calculation how much college is going to cost for her, her brother, and her sister. It's a daunting train of thought. That's why I love the Upromise MasterCard.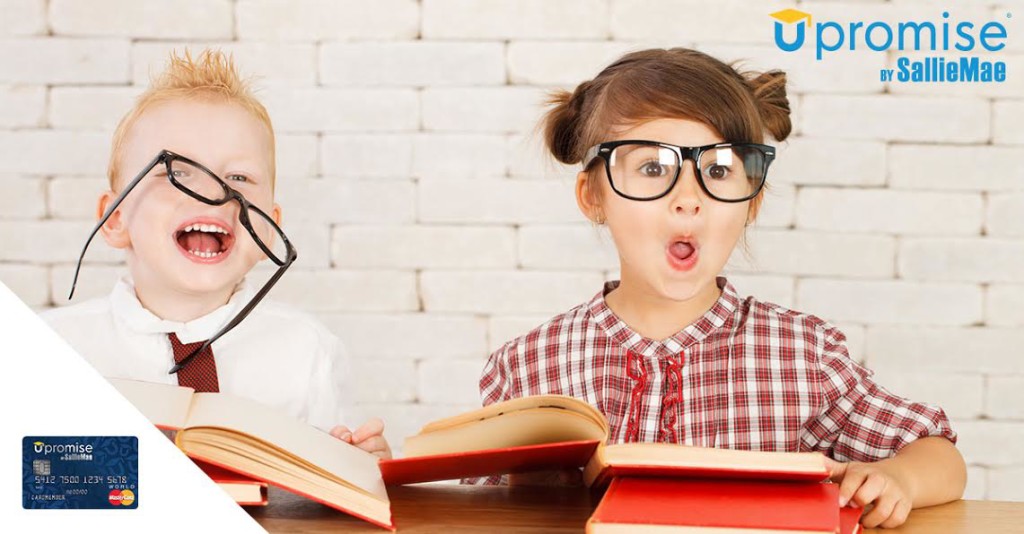 Upromise MasterCard for a Promising Future
We all know that college costs and arm and a leg. Even if the kids, get a full ride, there are extra expenses like books, housing, and the like that we parents are going to have to figure out how to help our kids pay for. One of the best ways to help our kids with college expenses in the future is to start preparing for those expenses now while we have some breathing room.
But what about kids who are already in college and trying to figure out their finances? Well, this card is designed for them, as well. The beauty of this card is that parents can use it to help save and pay for college or help pay down an eligible student loan. That's because there are no points with this card. It's just cash back that never expires. So all that cash back can accrue for future college expenses or be used right away towards existing college expenses.
Did you know that according to a new study, "Majoring in Money: How American College Students Manage Their Finances" 68% of college students pick their own credit card based on influence from their parents? That means it pays to get a card that rewards you and your child so they can learn best practices.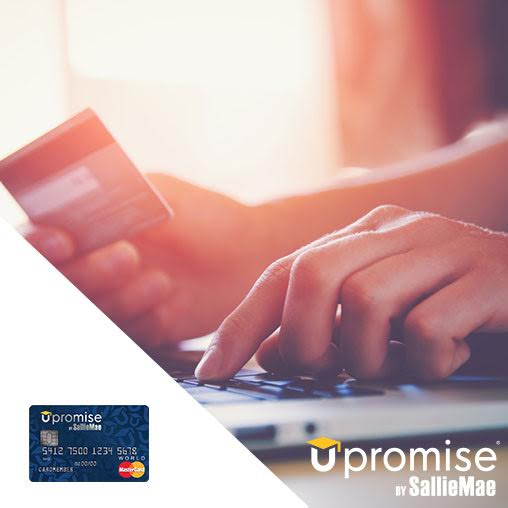 How the Upromise MasterCard Works
Using this card and taking advantage of its cashback rewards is incredibly easy. Users simply shop via Upromise.com, and they'll earn a percentage in cash back for college on their purchases. When users shop via Upromise.com using the Upromise MasterCard, they can earn up to the 10% cash back, and since this site has more than 850 major online retailers, users can always find what they need including college related items like school supplies.
Outside of the Upromise portal, cardmembers can earn 5% cash back  on their total bill at over 10,000 participating Upromise restaurants as well as an additional 5% cash back for using their Upromise MasterCard. They'll also earn 5% on booking travel through Upromise.com plus another 5% for using the Upromise card. Users can also get 2% cash back at participating department stores and theaters and 1% cash back on other purchases.
So basically, all parents or college students have to do to take advantage of this college cashback is simply use the card. Parents can invest the cashback in a Upromise GoalSaver account to be used for college later, and current college students can use the cash back to help them pay for existing college expenses or hold on to it in their own Upromsise GoalSaver to help them pay off student loans later. It's a unique and innovative way to help parents plan for their kids' futures and for students to help further their own futures.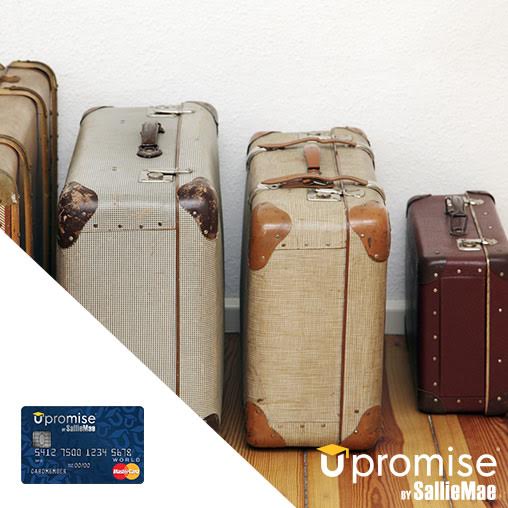 Upromise MasterCard – Promising Our Kids. Students Promising Themselves
The Upromise MasterCard is another tool to add to your college savings arsenal if you have kids. If you're a parent of a college student yourself or you know a college student, it's the perfect way to help them start paying down their exist college expenses or saving up to help chunk down future financial aid expenses. Either way, the Upromise MasterCard can be invaluable in making college less financially stressful for everyone. I think it's a fantastic idea, and I'm thoroughly glad I found it.