So as a blogger I am constantly writing. I am a paper/pen girl and you would laugh how I keep a schedule. Generally every month, I write out what posts I am doing every day and then once the month ends, I repeat with the next month. I told you- Paper and Pen all the way!
*This is a sponsored post with CROSS. All my opinions are my own and not swayed by outside sources.*
As part of my love of writing, CROSS sent the  Tech2 Marvel Collection pen which is TOTALLY AWESOME! Most of you know that I love Marvel! I have done the Ant-Man press trip last year with Disney and since then, I have watched every movie Marvel ever made. Marvel is hands down the best. CROSS knows that and has made the Tech2 pens with all the awesome Marvel designs! These pens include Iron Man, Spider-Man, and Captain America.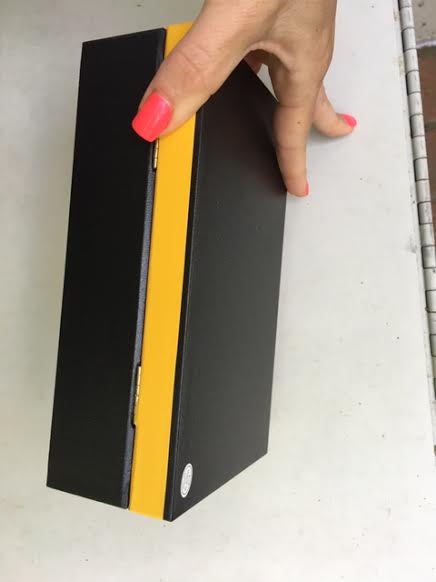 Since Captain America just came out, naturally I wanted CROSS to send me this pen. When I got it, I was so excited. I knew CROSS was a great brand because I received my very first CROSS pen when I graduated dental school and then bought a matching pen for my husband when he graduated residency. It is a pen that lasts through the years. Add to it the awesome Marvel designs, and you know this is the pen you must have!
I have used this pen many times since I received it. It comes in two different available writing tips including the Stylus and Ballpoint Style. Whatever your writing choice, they have you covered. The pen is very easy to use and I love how small it is in my hand. I hate bulky pens and never have a problem doing any writing assignment with this pen. It is my pen of choice whenever I am writing these days.
Here is some more information about Cross:
CROSS Fine Writing Instruments:
CROSS has always championed the pursuit of greatness. From the spark that inspires a passion, to the hard work and creativity needed to make it happen. It takes courage and a lot of heart, but those who take this path are the ones who make their mark on this world.
CROSS was established in 1846 and to this day, receiving a CROSS fine writing instrument is a symbol of achievement, accomplishments, and human potential, all while being a luxury fine writing instrument. CROSS seeks to provide those possessing extraordinary vision and a strong entrepreneurial spirit with the tools needed to make their mark. CROSS will always continue to be the #WriteGift for recognizing the deserving moments in anyone's life from a job promotion, to marriage, to graduation… Who is deserving in your life?
CROSS Marvel Series
CROSS fine writing instruments teamed up with Marvel to launch a series of Super Pens featuring the most prominent icons in the Marvel universe, Iron Man, Captain America, and Spider Man.
The pens are available in two styles. First the brand's evolutionary Century II series finished in a high-gloss lacquer and includes a collectible, character-specific romance card (MSRP $150 USD.) And the second is the Tech2 series, which transforms from a ballpoint pen to a stylus in a flash (MSRP $45 USD.) Both styles endow users with the "superpower" of expression via a fine writing instrument.