As a dentist, I love learning about new products that not only better my children but also my patients. Anything that will up their oral hygiene, I am an advocate of. That is why I love to be able to talk to you about Plackers.
*compensation and product given in exchange for posting and all opinions are my own and not swayed by outside sources. *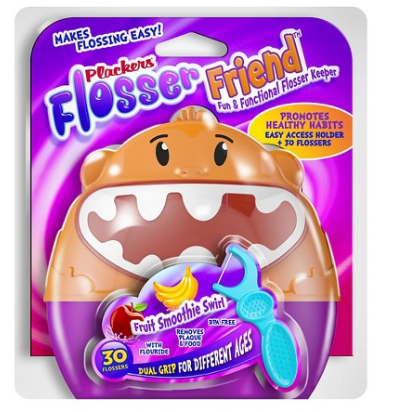 Plackers® is helping parents establish healthy dental care habits for their kids in a fun way with its new Fruit Smoothie Swirl Kids' Flossers, designed with a unique dual grip handle making them easy for kids of all ages to use and allowing parents to assist. What I love about these is all kids can use them. I know when kids hear the word floss, all bets are off. However, with the new Plackers, kids will be more apt to floss! The first step is the packaging which attracts even the littlest ones. Full of bright colors and designs of monkeys, kids are going to want to grab a hold of the Plackers to floss their teeth.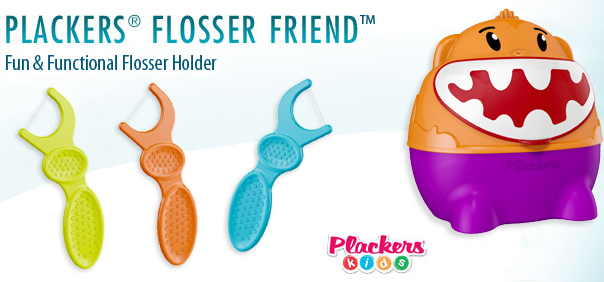 Flossing is extremely important once children start having close contacts between their teeth. I usually recommend flossing around age 4 when the contacts become tighter and tighter, and you can't get a toothbrush in there, or can't get the food out with just brushing alone. The Plackers are great because they enhance the overall flossing experience for children.
As a dentist, these Plackers are very practical as they are designed with an angled head, allowing kids and parents to easily reach all teeth. They can tug hard on these Plackers and they would be very hard to break. The durability of these flossers are truly second to none. Oh and did I mention that these flossers contain fluoride to promote teeth health. With the delicious smoothie flavor, kids are going to want to floss their teeth during brushing each time.
You can also get the new Flosser Friend™, which is a new monkey shaped flosser holder that not only holds the floss but with the flip-up cover design, it allows kids to easily access their flossers.  The Flosser Friend is easy to open and clean, and comes pre-packaged with 30 dual grip kids' flossers.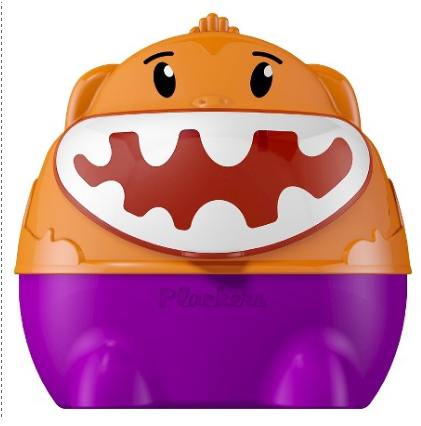 I am a HUGE fan professionally and personally of these Plackers new Dual Grip Fruit Smoothie Swirl Kids' Flossers ! It takes flossing to a whole new level and makes it fun for kids. Oral hygiene is important, so make sure you enforce good flossing the Plackers flossers.
Plackers new Dual Grip Fruit Smoothie Swirl Kids' Flossers and the Flosser Friend are available at Wal-Mart stores nationwide and other retail stores such as Publix, Safeway and www.target.com.