I received a mattress for review. All opinions are my own and not swayed by outside sources.

Taylor is going to be entering a big girl bed soon. She is just about the age where she is crawling out of her crib. That little daredevil! To transition her to a big girl bed, we needed a mattress that will last through all the years. There are so many mattresses on the market (and believe me I researched them all), but none that I love as much as our brand new Ghostbed Mattress.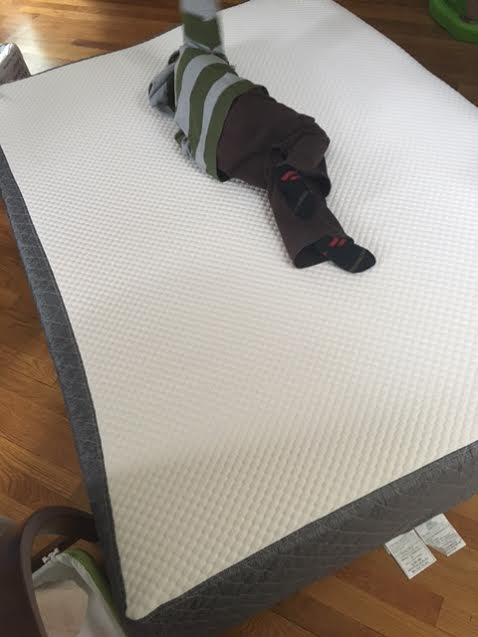 While Taylor is not quite ready for her full size mattress, we wanted her to get used to her mattress and sleeping there. So for the time being we have put the Ghostbed mattress on the floor and she joyfully takes naps on it. In a few months, we will transition her crib to a full bed, and put the Ghostbed mattress right on top of her frame.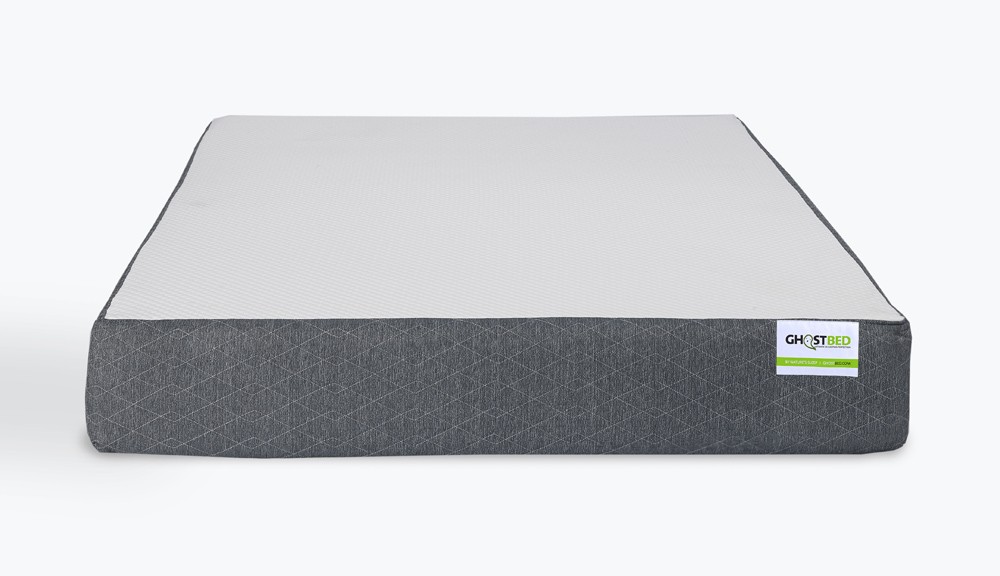 Ghostbed is the newly launched revolutionary mattress company created by the team at Nature's Sleep. The main goal of Ghostbed is to offer mattresses that offer a bigger, better quality, and more affordable online alternative.   That definitely reached all three of those goals with the Ghostbed mattress. The mattress is so unbelievably well made and once Taylor lays down on it, she is asleep in no time at all. I myself have slept with her on it and I will say, that it might even be more comfortable than my mattress, that seriously costed an arm and a leg. By offering affordable mattresses with the comfort attached, you can't go wrong by purchasing the Ghostbed Mattress.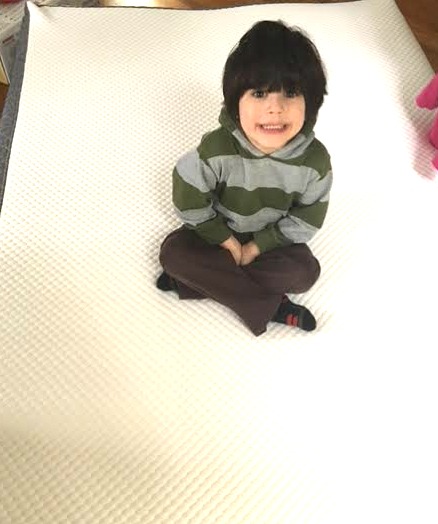 The introduction of GhostBed marks a milestone for the new way consumers buy mattresses. Created by the "Sleep Scientists" at Nature's Sleep, the GhostBed offers an exciting and more convenient alternative to a traditional visit to a mattress retailer. Customers simply visit the website at GhostBed.com and in just a few clicks, order their GhostBed mattress and matching foundation. The GhostBed mattress ships FREE within 24 hours from their centrally located warehouse, and is conveniently delivered to their doorstep in their signature box. All this risk free, as GhostBed offers an unparalleled 101 FREE night trial.
That's it – Supernatural Comfort is just a click away.
I am definitely a mattress snob and this Ghostbed mattress really blew me away. It is the top line of mattresses in my opinion!
Ghostbed  full mattresses start at $675 and go up depending on what size you need. They also offer twin mattresses that start at under $500. Being a mattress snob, I can tell you that these are the most affordable mattresses I have seen to date on the market but with equal comfort! A true score if you ask me!  You can also purchase a foundation boxspring for an additional charge right on their site. Mattresses can be shipped within 24 hours and there is a 20 year warranty on these beds along with free shipping on any mattress!