*I work with Kamik. All my opinions are my own and not swayed by outside sources.*
We got our very first snowfall today! Wahoo! Being a New Englander, we are not used to this snow-less winter. However, I think our luck is beginning to change and some big snow is coming. To get my kids ready, I need to make sure they have sturdy boots for playing in the snow. Hayley and Zane love to play in the snow but always complain that their feet are cold. Long gone are these days because Kamik has my kid's feet covered during all the harshest weather seasons.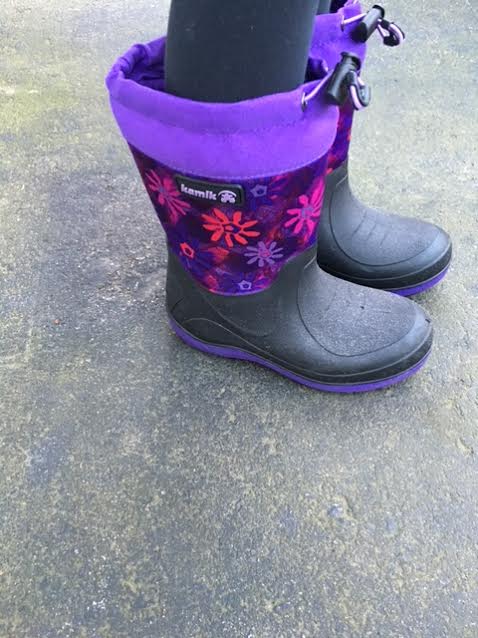 Kamik is proud to offer the latest 3-season boot line, The Elements Collection, featuring footwear to last the entire school year!  This is the perfect for any outdoor adventure during fall, winter or spring.  The Elements Collection is 100% waterproof, lightweight, flexible, comfortable and durable, so parents can be confident that their kid's feet are protected. The boots are domestically made in factories in the United States and Canada and feature a neoprene upper and Kamik's patented RubberHe shell and outsole, making the boots lighter than natural and other synthetic rubbers. Kamik has been able to provide exceptional quality and style while sustaining a comfort rating of -22 degrees F (-30 degrees C).
Hayley and Zane each got a pair of Kamik's Three Season Winter Boots and they could not be happier. They just wore them today in the snow and ended up playing for hours. When they came in, I asked if their feet were cold and both told me NO! A score if you ask me!
Zane received the Stormin2 which features a Mossy Oak pattern. This boot features an easy grab lace lock which is made to block snow and cold from getting into the boot. It is very easy to put on and use, with even the youngest child able to put it on and tighten it up with mittens on. Once on, the boot stays secure for tons of outside fun, even with the most rugged boys.
Hayley also received the Stormin2 but in a flower pattern. With the waterproof technology, this boot is practically impenetrable to the snow or rain. They specially treating their leathers and nylons, then use waterproof tapes and sealants to cover every seam, it's like feet are wrapped in a cocoon. So they stay safe and dry in these boots through all three seasons.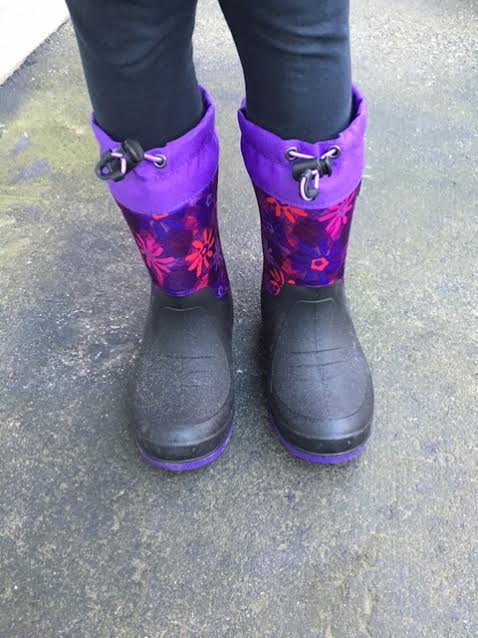 Kamik Boots are made in the USA and the amazing Element collection is something you do not want to miss out on! Need snow boots soon…Kamik Boots should be the one place you look!