*I am a Peppa Pig ambassador. All my opinions are my own and not swayed by outside sources. *
Peppa Pig's Big Splash is an action-packed live show, based on the popular Peppa Pig television series, designed to deliver to preschoolers and young fans an unforgettable first live theater experience. A fully immersive musical production featuring a dozen familiar and original songs, as well as an interactive sing-a-long, the live stage show will have fans laughing, singing, dancing and of course jumping in muddy puddles too – just like Peppa.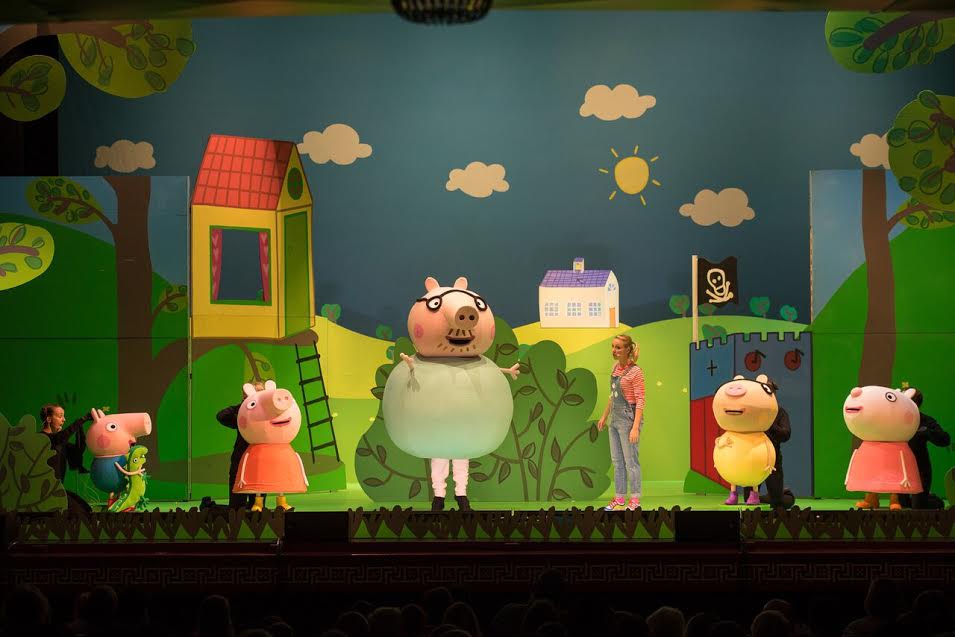 In Peppa Pig's Big Splash, the nursery roof is leaking and Peppa and her friends need to fix it quickly. They set up a fair to raise money so Mr. Bull can do the repairs. There's plenty of fun to be had as Peppa, George, Mummy and Daddy Pig, along with Danny Dog, Pedro Pony and Suzy Sheep work together to organize an exciting day out complete with a Champion Puddle Jumping competition judged by Mr. Potato, where everyone gets wet! An interactive experience full of singing, dancing, games, and muddy puddles, Peppa Pig's Big Splash is a guaranteed blast for preschoolers and their parents alike!
The highly-anticipated tour, which has already sold over 100,000 tickets, is officially underway and is traveling to more than 90 cities from coast-to-coast to dazzle and delight families. The latest schedule of more than 100 shows along with information about tickets and VIP packages can be found at www.peppapiglive.com.