*I am a Peppa Pig Ambassador. All my opinions are my own and not swayed by outside sources. *
Peppa Pig is a household name to almost all of us. Zane is totally obsessed with Peppa and Taylor is not far behind. They love watching Peppa Pig and mimicking Peppa and George's voices whenever they can. It is quite cute and endearing!
Now just in the time for the holidays, you can purchase these wonderful Peppa Pig products to get you in the holiday mood. For any Peppa fan, your kids would love being gifted any of these.
1. Peppa Pig's Deluxe house is the ideal playhouse for any young child. The Peppa Pig's House Play Set enables your child to set up Peppa's day around the house, with four different rooms to explore. There are two floors that include furniture and accessories. There is also a furnished area for George and Peppa to relax. They will enjoy playing with this house for years to come.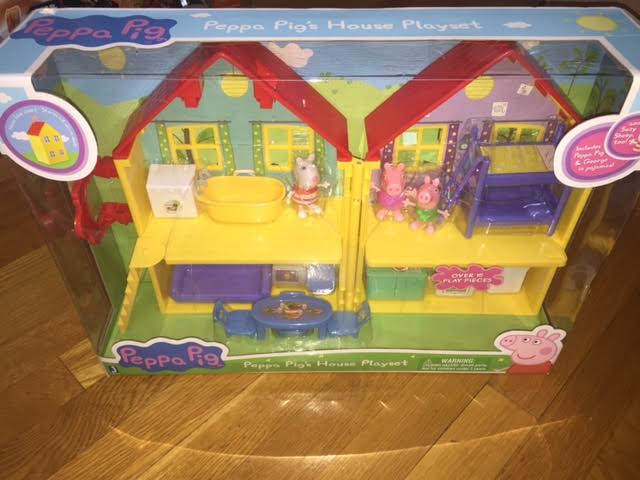 2. Peppa Pig's Cold Winter Day :
*It's the coldest day of the year, and that means one thing: fun! Grab your hat, scarf, mittens and coat and join Peppa and her family and friends as they build a snowman, throw snowballs, race their sleds, and much more! Kids will love these hilarious winter adventures filled with lots of snorts and laughter, and of course, ice-skating on frozen muddy puddles!*
3. Peppa Pig's Merry Go Round Game is a brand new game that does not need any batteries.  If you push the red button at the top, you can watch the seats spin round and round. If you land on a red spot, your Peppa Pig character has to get off the ride, but if you find another open spot, you can hop back on. Be the last player on the ride to win!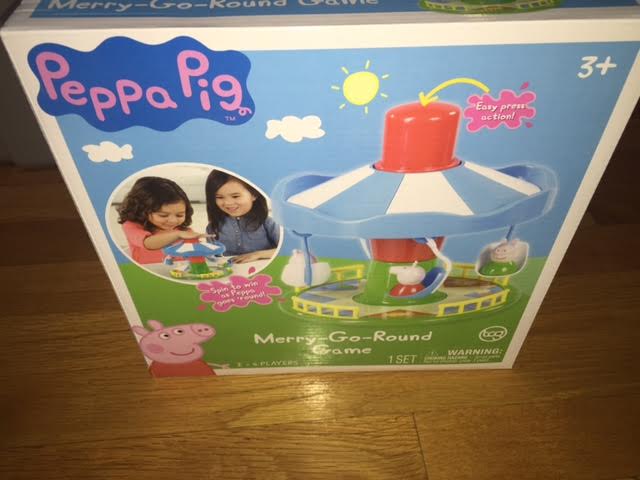 4. The 7 inch George Plush is a fan favorite with Taylor. George is one of her favorite characters so she loves that they make a little beenie in her size.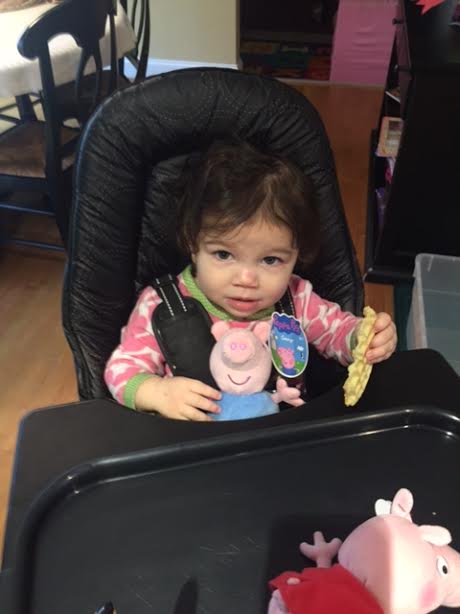 5. Peppa Pig Mega Playmat is a huge mat over 5 feet wide and 3 1/2 feet tall, which features two Peppa Pig characters in vehicles.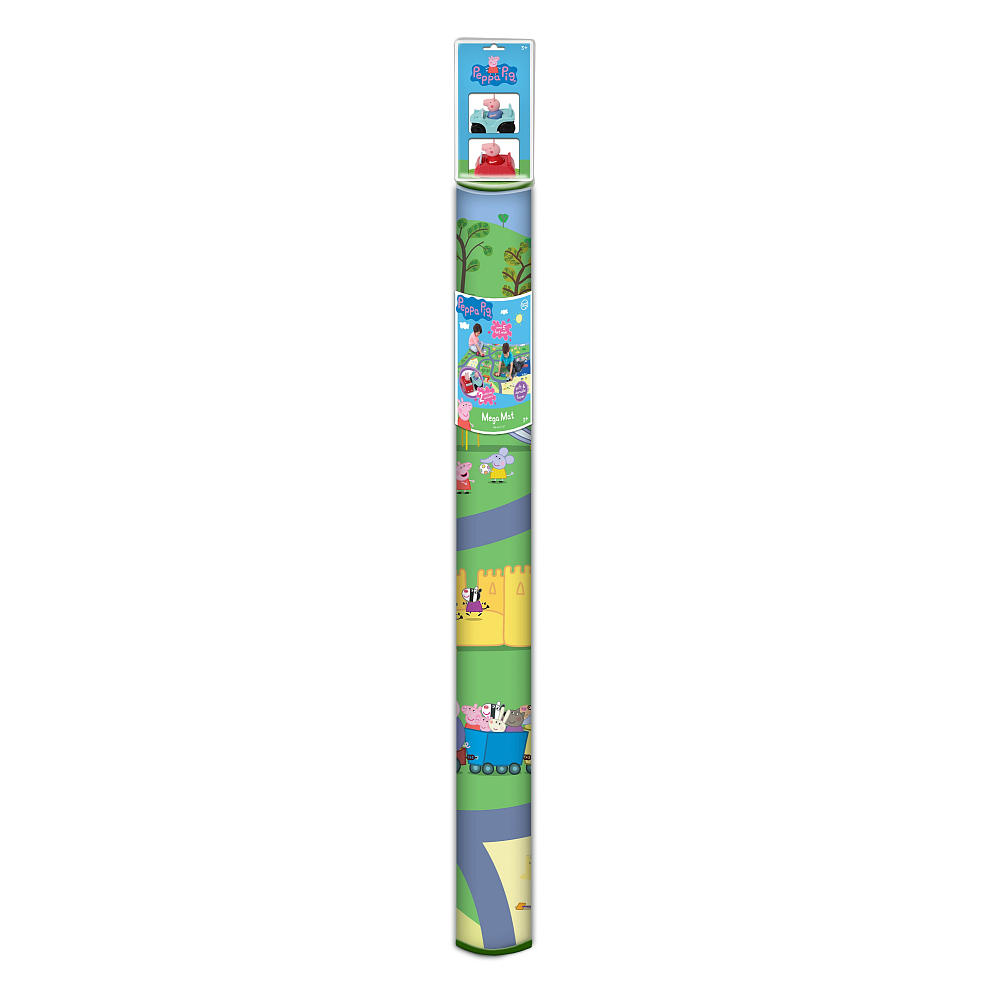 If you are looking for Peppa toys this holiday season, be sure to take my list with you! Happy Peppa Pig Holidays!