*I am a LeapFrog ambassador. All my opinions are my own and not swayed by outside sources. *
As a mom who is reaping the benefits of a college education, I want to make learning fun for my kids. When learning is fun, kids are more excited about it. When kids are excited about learning, they want to learn more. That's why it's so important to me to make sure I make learning fun and engaging, and that I encourage a love of learning in all of my kids.
Learning Fun with LeapFrog's Learning Lineup
I love LeapFrog. It's one of the best ways out there to make learning fun. Between their fully functioning tablets and their line of learning toys, LeapFrog has all the learning bases covered. Kids can use a tablet to learn, which helps them with specific subjects like math and reading as well as teaching them to use today's tech. They can also go old school and play with learning toys which help them in the same subjects as well as encouraging imagination and motor skills.
It really is the best combination of both digital and old school worlds, and that's where I think LeapFrog has mastered making learning fun. Kids get the new school, and the old school, so there's a sort of learning balance that I find to be great.
Learning Fun with LeapFrog Epic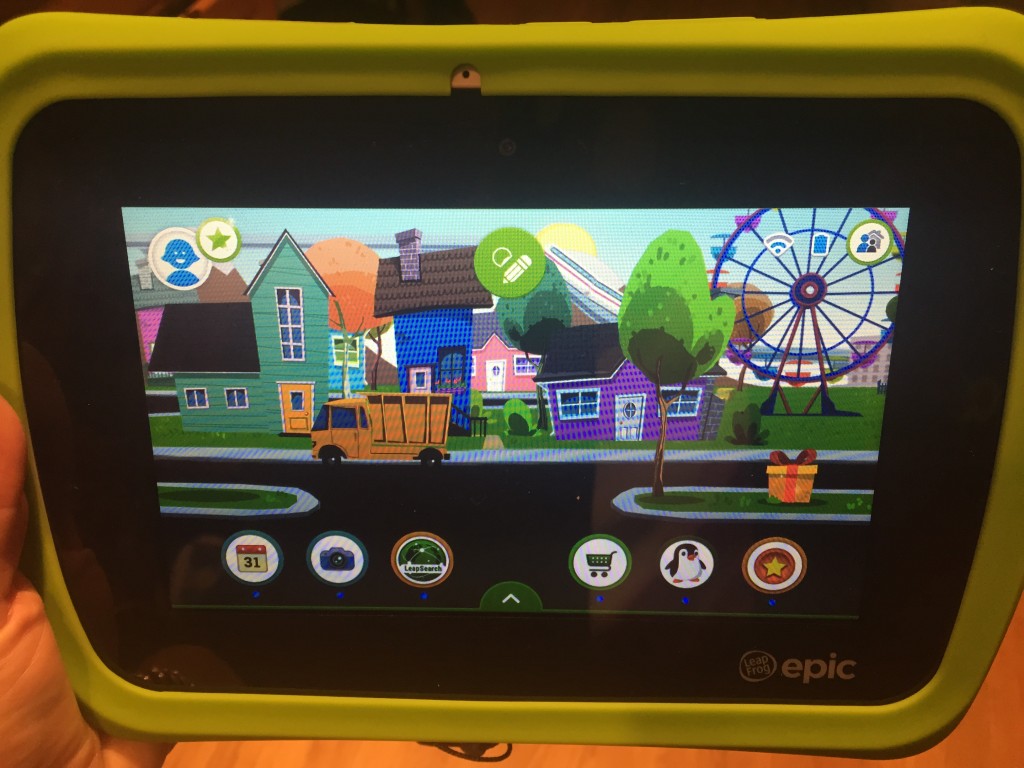 LeapFrog's new Adroid-based tablet is a different take on tablet learning. It's designed specifically for kids. It's also designed to grow with them, so they can constantly have learning fun and be challenged as their minds' develop. It features a customizable and playable home screen, as well as a safe web browsing experience that expands as they grow, so they can learn at a pace that fits them perfectly. Plus, the LeapFrog epic features auto-leveling learning games that offer more challenges as your child grows.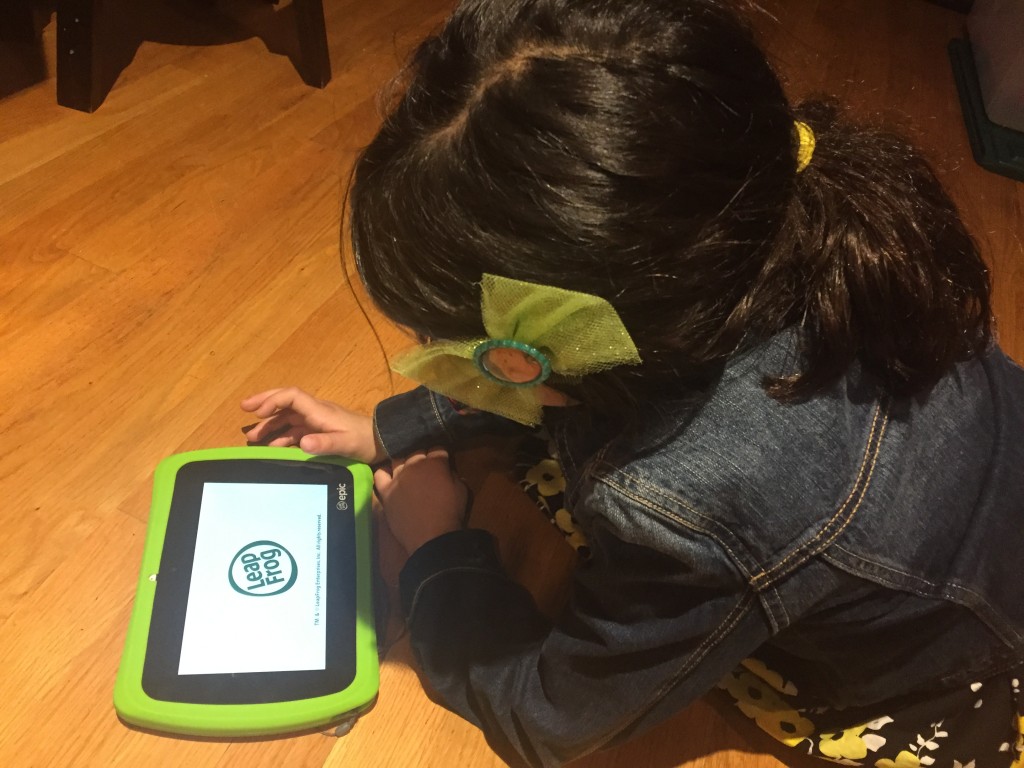 With the LeapFrog epic, leaning fun is even more productive, because you'll have access to educator-approved, kid-favorite Android apps, LeapFrog learning games, and parental controls. All apps have no in-app purchases or harmful ads, which makes learning fun as well as stress-free for us parents.
Learning Fun with Scouts Build and Discover Tool Set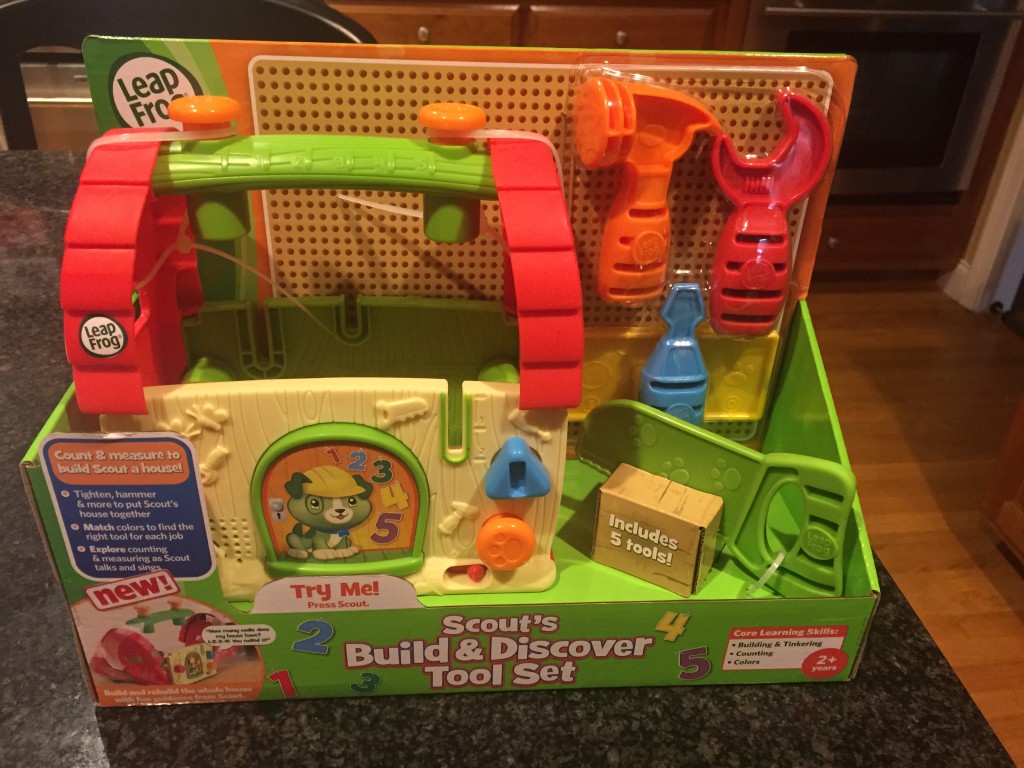 With the Build and Discover Tool Set, the little ones have a hands-on pretend toy which exposes them to early skills including counting, numbers, and colors. Kids can explore and experiment with five different tools while honing their fine motor skills and hand-eye coordination.
Build and Rebuild – Measure, tighten, hammer, and more to build Scout a doghouse.
Match Colors – Match colors to find the right tool for each job.
Number Skills – Count nails, measure walls, sing along the number song, and more with Scout.
Use All 5 Tools – Learn what the hammer, ruler, saw, screwdriver, and wrench do.
Learning Fun with the Number Lovin' Oven
The Number Lovin' Oven makes learning fun with a culinary theme. Preschoolers can have fun counting, cooking, serving, and sharing with 16 fun ingredients. It's a fun way to build vocabulary and counting skills, as well as learn how to share.
Get Skills Cooking – Signing oven warms up counting, sharing, and vocabulary skills.
Over 30 Phrases and Songs – Kids can press the chef's hat for learning songs or listen and learn along to fun phrases.
16 Ingredients – 16 ingredients that let kids get the full kitchen experience from frying an egg to baking bread, pizza, or cupcakes to serving food onto plates with a spatula.
High, Medium, and Low – Kids learn numbers, time, and colors, with the sliding temperature bar.
So Much Learning Fun
LeapFrog makes learning fun, and they do it on all fronts. As a mom, I love that. I know it's important to make learning fun, and the only way to keep it fun is to keep it fresh. With LeapFrog, I have access to a full library of digital and traditional learning tools that I can use to help instill a love of learning in my kids that will last a lifetime. If you want to make learning fun for your kids, LeapFrog is for you. They've got so many ways to make learning fun, you can't go wrong.