*This is a sponsored post with DiGiorno and The Motherhood. All my opinions are my own and not swayed by outside sources. *
As a mom there is very little time in my household for me to make dinner nightly. Between two jobs and three small kids, I am lucky I get all the kids fed. Kidding of course but truth be told, it is hard! I need the time to give my children and husband a delicious, yet easy, meal that they will all enjoy. Thankfully, DiGiorno Pizza is there to help us along!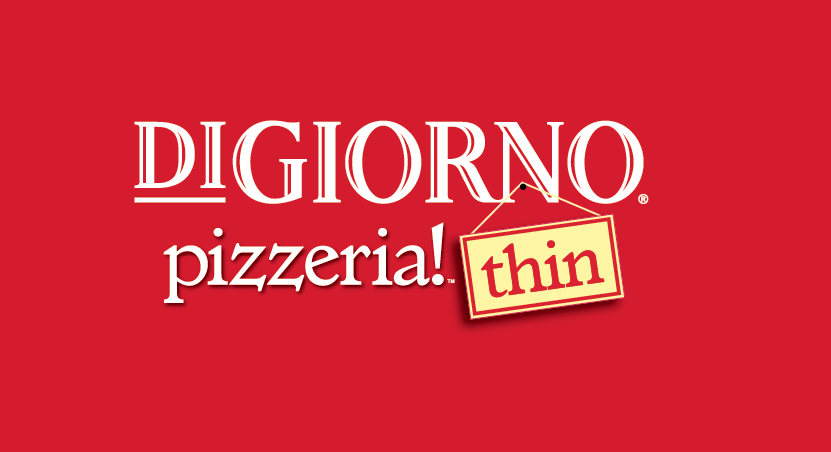 Nestlé recently launched the Balance Your Plate campaign which is extremely important in my eyes. This is an educational campaign to help consumers build nutritious, delicious, and convenient meals that meet the Dietary Guidelines for Americans. You might not think about it but DiGiorno Pizza can certainly be a food that can be involved with the Balance Your Plate campaign.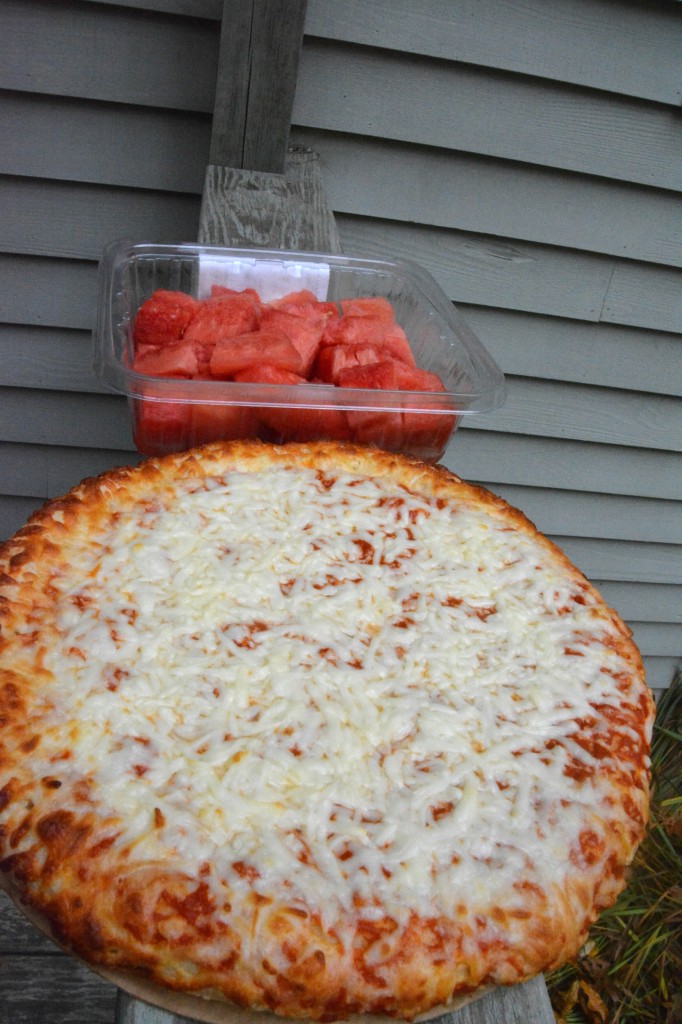 It is important to Balance Your Plate by combining frozen prepared foods with fruits, vegetables, whole grains and low-fat dairy for balanced meal planning. For me, I love stocking DiGiorno Pizza in my freezer and then pairing it with many of our favorite side items including fruits, salads, beans, vegetables, and more.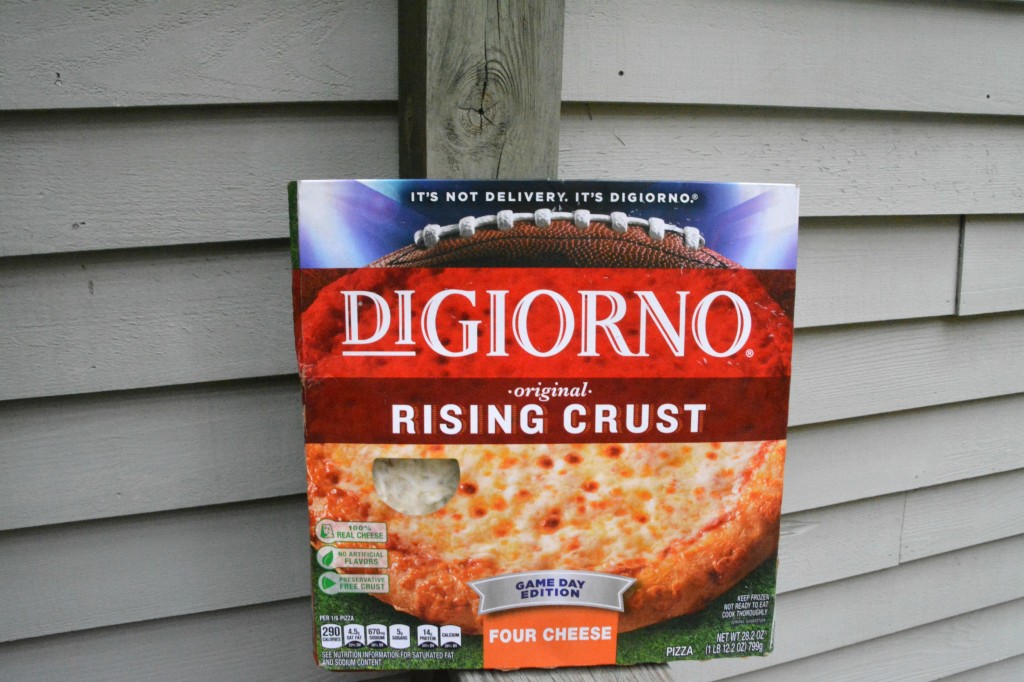 In our family, one of our favorite ways to pair DiGiorno Pizza is with fresh watermelon. We tend to have this meal in fact a few times a week. It pairs well together and balances out their dinner plate. Other times I like to make a corn salad and pair it with my pizza too! No matter how I pair my Pizza, I always make sure it is a well-balanced, delicious, easy, and fun meal for my kids and our healthy lifestyle.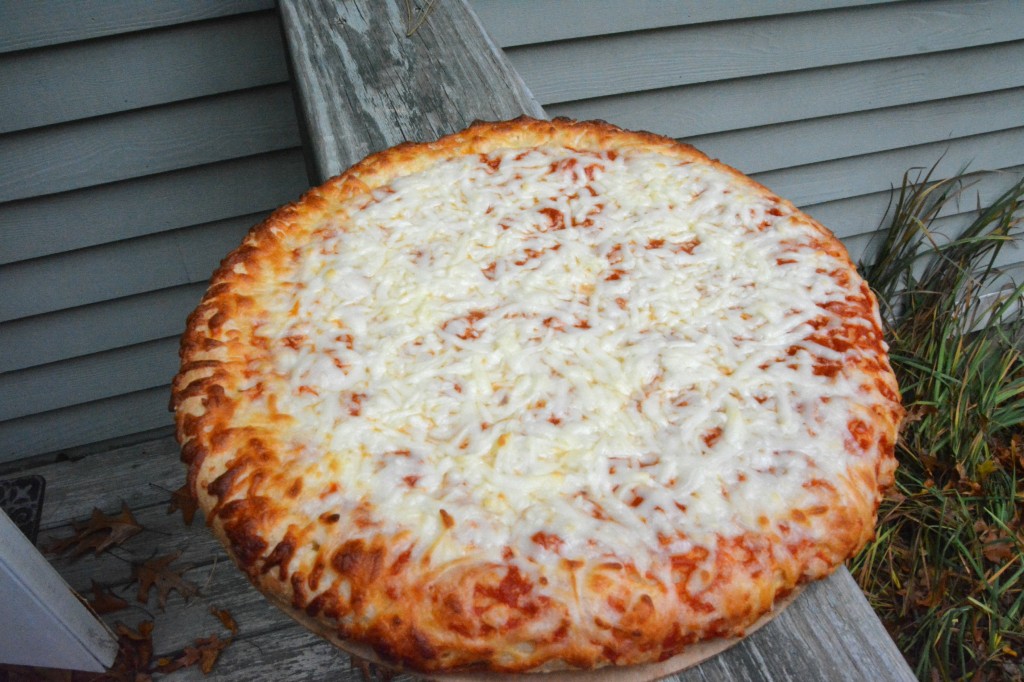 One of my favorite tips when eating DiGiorno Pizza is to always make sure I have a vegetable or fruit with it. Sometimes the kids even love to put their salad directly on their pizza. I also recommend eating the pizza on smaller plates. For some reason, when I eat on smaller plates, it makes it look like I have more food than I actually have.
Thin crusted pizza are some of our family's favorites and DiGiorno Pizza certainly takes the cake on one of our favorite pizza brands. If you are a rushed mom like me, there is nothing better than taking DiGiorno out of the oven and pairing it with our favorite fruit or salad.
Be sure to follow DiGiorno on Twitter/Facebook to learn more. Happy Pizza eating!!