*I received a sample for review. All my opinions are my own and not swayed by outside sources. *
I seriously received the coolest vacuum on the market for review and now I can share it with all of you! The BRAND NEW Bissell SmartClean Robot Vacuum just went for sale on the market and it is the holiday gift you want this season. Trust me!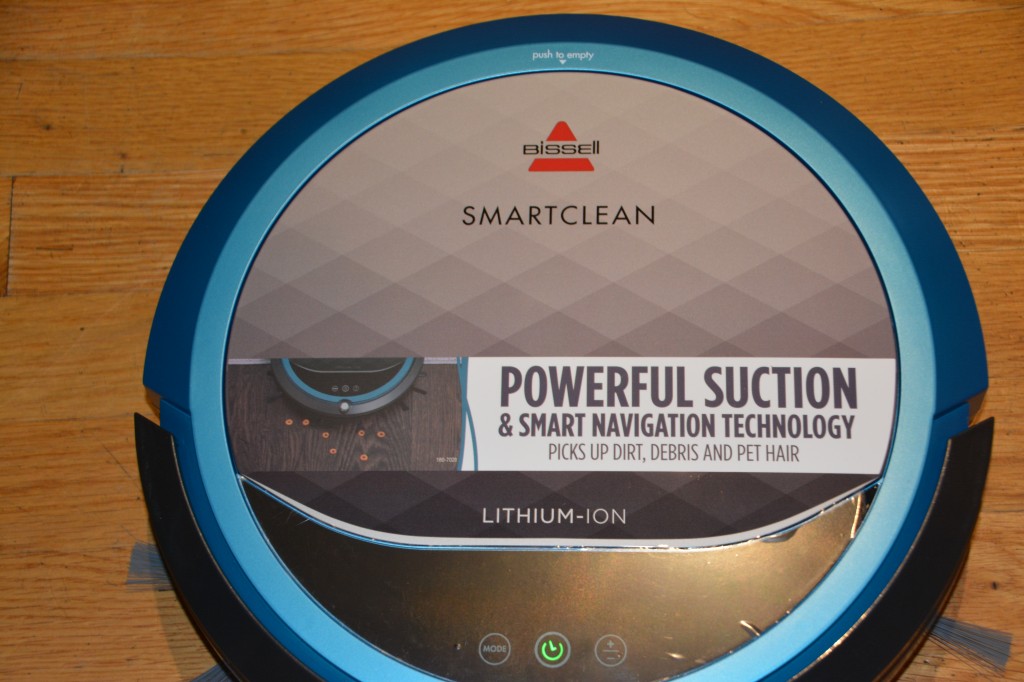 The Bissell SmartClean Robot Vacuum automatically cleans your floors with the simple press of a button. All I need to do is set my SmartClean Robot on the hardwood, press the middle start button, and it cleans AUTOMATICALLY. So that means I can drink my morning coffee, watch television, and never have to do the hard work of actually maneuvering a vacuum. Along with going on the hardwood, you can readily use it on carpet surfaces.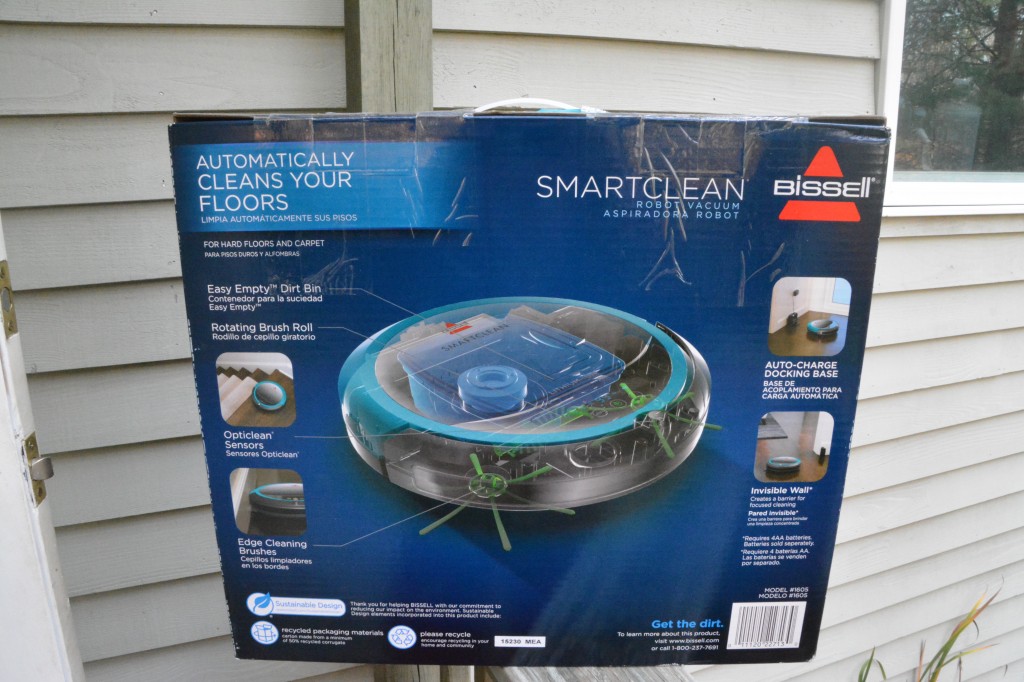 The way it works is it is operated by a lithium-ion powered battery which provides up to 80 minutes of run time on hard floors. We have a big hardwood kitchen area with an open space to our dining room. The SmartClean went from one room to another and got almost all of our downstairs cleaned on one charge.
Once it is done cleaning, it shuts off. The charging system is pretty neat too. It has a wall charger with an auto docking station. You plug it in and in about an hour (after the very initial 5 hour charge), you can reuse the SmartClean. It is also a relatively lightweight vacuum so I have no problems putting the vacuum to charge on my dining room table.
The Bissell SmartClean Robot Vacuum really takes technology to another level.  The  SmartClean can be scheduled to vacuum when it's convenient and automatically returns to its docking station to charge its powerful lithium-ion battery. Its unique navigation system can tackle crumbs under furniture, along edges and in tight corners, allowing a tech-lover to focus on what really matters: the perfect filter for their party pics.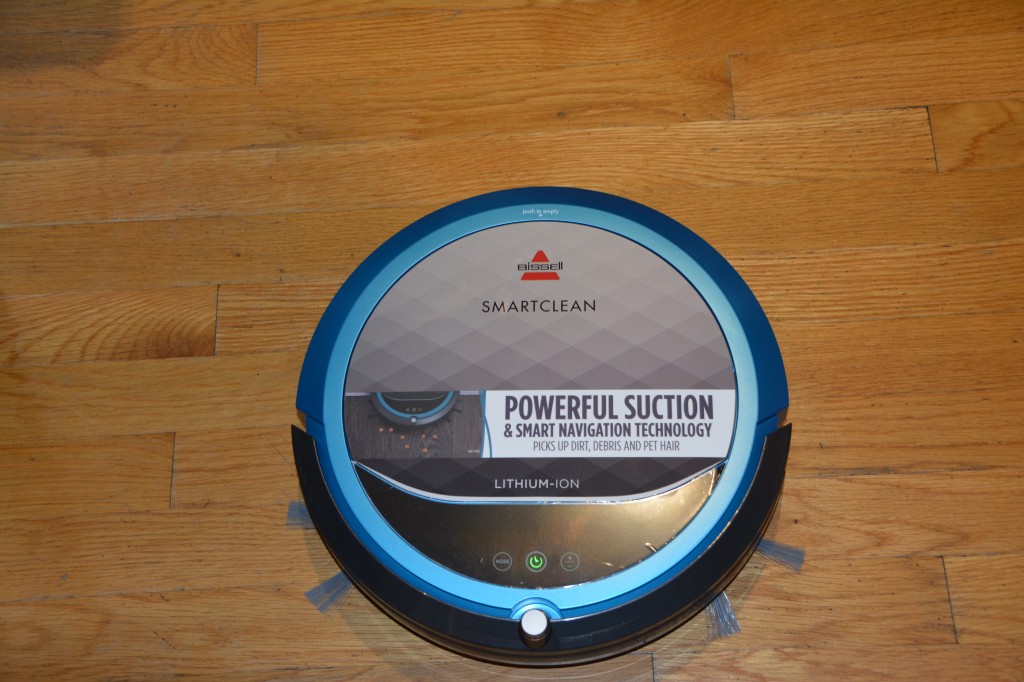 Key Product Benefits
Run time of up to 80 minutes on hard floors
Multi-surface cleaning self-adjusts to easily cover carpet, hard floors, tile, and laminates
Opticlean optical sensors seek out dirt and debris
Invisible wall technology keeps SmartClean in the rooms you want and out of rooms you don't
Remote control (select models only)
With the triple action cleaning system, it easily picks up hair, dirt, and other debris and has an opticlean sensor that concentrates cleaning where it is needed the most. With up to 80 minutes of battery time, you can get most, if not all of the house done, in one charge. It also comes with an invisible wall where you can put a barrier that you don't want your Bisseel SmartClean to go to. For us, we put the barrier under our stairs because it is a tight space and I didn't want the vacuum to get stuck when I was enjoying my blissful coffee moments to myself upstairs, instead of handling a hand held vacuum. It really takes all the work out of vacuuming.
This holiday season be sure to put the Bissell SmartClean Robot Vacuum (retailing for $299.99) on your list! Trust me..You will thank me!