"I participated in an Influencer Activation on behalf of Influence Central for AVEENO® Eczema Therapy. I received product samples as well as a promotional item to thank me for my participation."'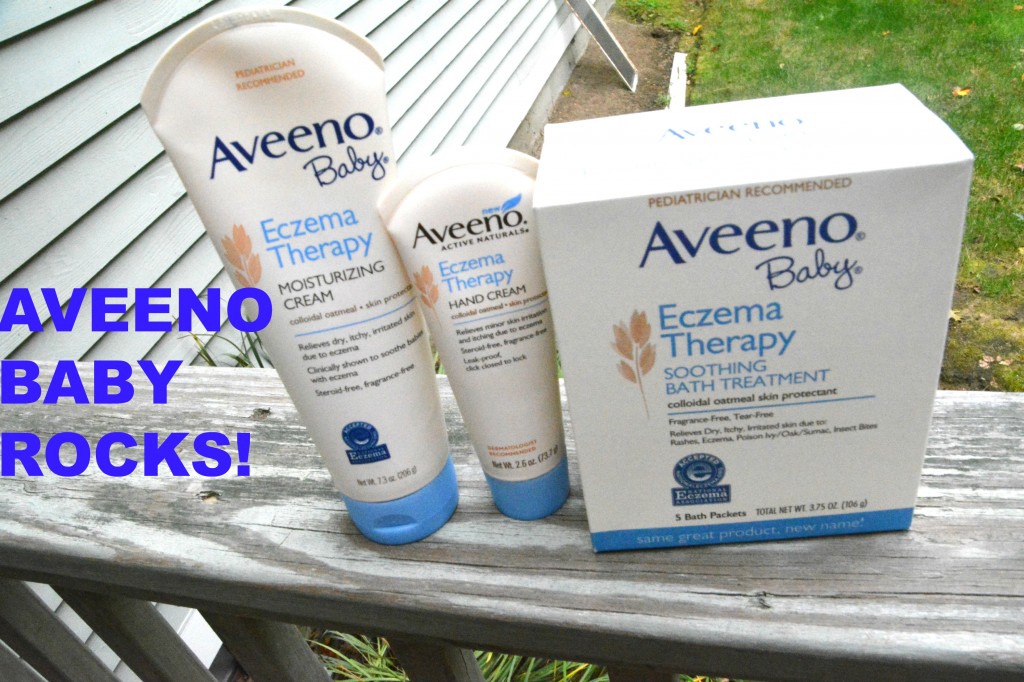 I will take you back 4 years ago when I became a mom for the second time. While I suffer from eczema quite often, I never imagined my child would go through the pain and suffering of having a severe case of eczema. His skin problems became so horrific that he used to bleed on his sheets throughout the night and it would be a constant reminder just how bad his skin condition was. We have tried many different products for his skin throughout the years but none worked as well as the AVEENO® Baby Eczema line.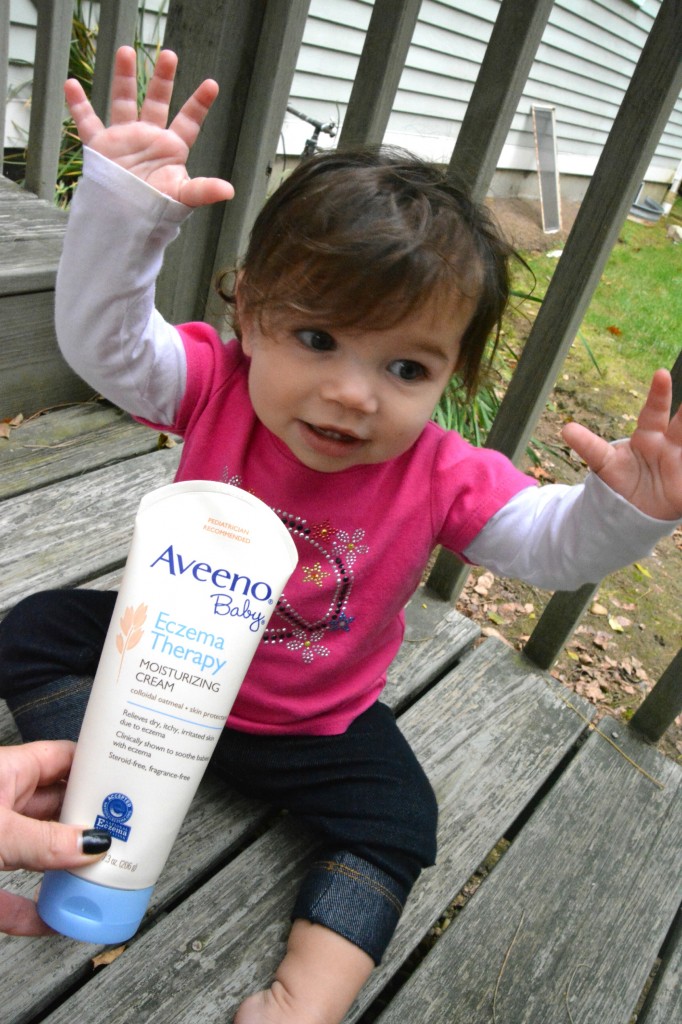 We started using AVEENO about month four of Zane's life and it has made such an profound impact on all of our lives. While he still does not have 100 perfect skin, AVEENO has helped his eczema so very much, and for that I am so grateful. We discovered AVEENO actually from a friend in his playgroup who also had bad eczema. She swore by it, so we gave it a try. Now Zane no longer wakes up in the middle of the night itching and his skin has truly never looked better. Thank you AVEENO!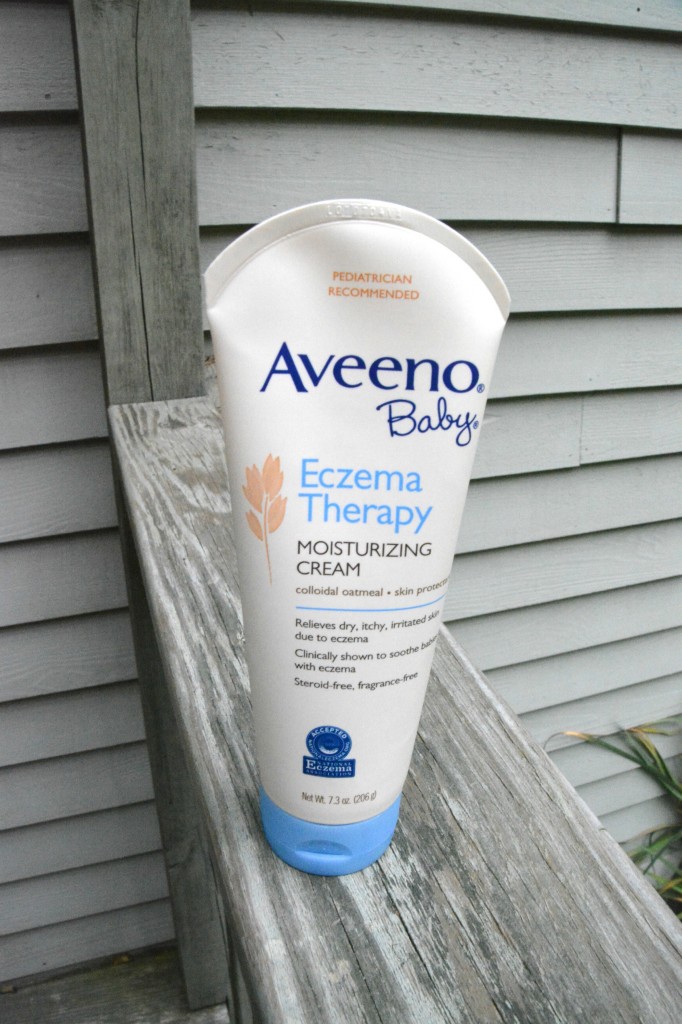 Of course now we have another adorable child, Taylor, who is blessed to not have eczema thus far but regardless while I am using the products on Zane, I also use them on Taylor. She has gorgeous skin and again I thank Aveeno! Every day and night, I apply the AVEENO Baby Eczema Moisturizing Cream on all three of my kids. I also love using the AVEENO Baby Eczema Soothing Bath Treatment on Taylor during all her baths. I love that these products are tear-free and fragrance free.  When using these products, I have noticed a tremendous difference in the dryness, itchiness, and overall health of the skin. AVEENO is clinically shown to soothe babies with eczema and as a mom of an eczema child, I 100% agree with that statement!
I also get a lot of flare ups during the winter months and I have been known to hog the AVEENO Eczema Hand Cream. When I use this hand cream, I no longer have dry hands, which I hate, especially in my field of work. It glides on beautifully and leaves my hands feeling so soft.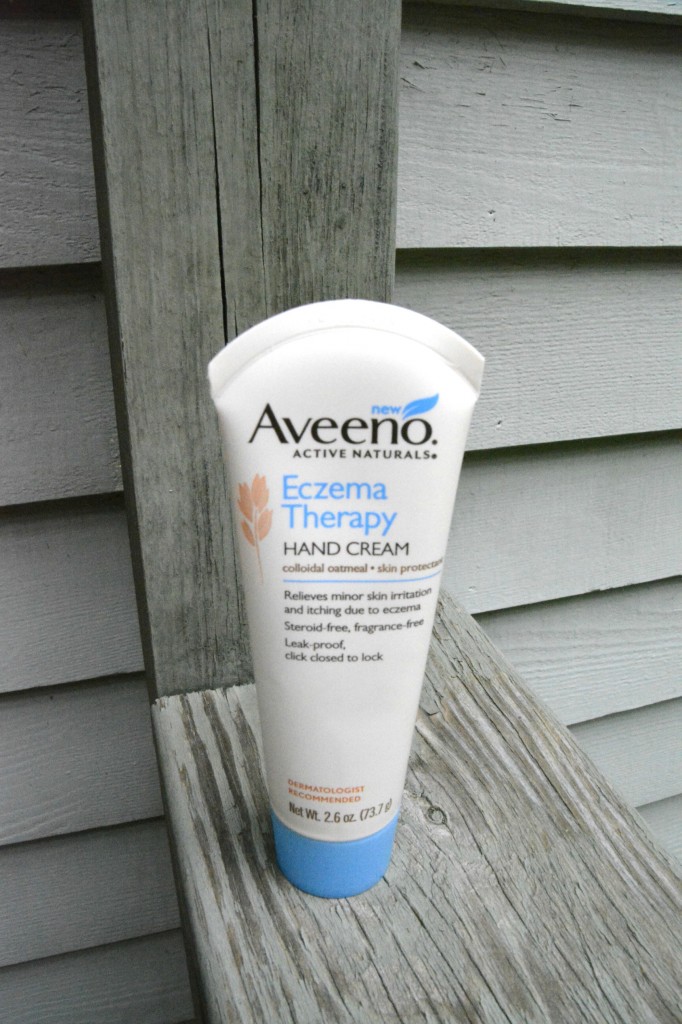 While Zane is just one of many children with eczema, the statistics of kids, as well as adults, with eczema is astonishing! More than 30 million people in the U.S. live with eczema.  This October we bring awareness to this with the National Eczema Awareness Month that helps spotlight the realities of the condition.
Recommended by dermatologists and pediatricians, AVEENO® Eczema Therapy and AVEENO® Baby Eczema Therapy products are clinically shown to help soothe the four symptoms of eczema – itch, roughness, dryness, irritation.  They are  formulated with ACTIVE NATURALS® Colloidal Oatmeal and these formulas  are fragrance-free, steroid-free and hypoallergenic. When properly used as a regimen, these soothing products can help break the cycle of irritated skin.
AVEENO is developed with leading dermatologists and awarded the National Eczema Association Seal of Acceptance for providing gentle, superior ingredients to soothe skin with eczema. Being a mom of a child with eczema (and severe eczema at that), I assure you that AVEENO truly does work to help his eczema. While there is no cure, when we use AVEENO we see such a reduction in his flare ups and skin irritations.  When used, it has definitely broken the cycle of irritated skin.
If you are a parent of a child with eczema, be sure to give AVEENO a try today. You will LOVE the results!