I am sure you all know that Star Wars: The Force Awakens opens December 18th! I am reminded every day because our 10 year anniversary is December 17th and we plan to spend the day with Star Wars. What could be better?!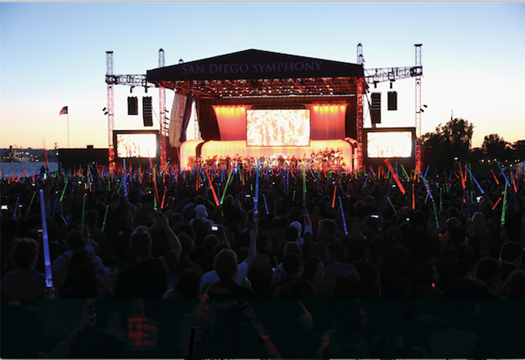 So if you were at Comic-Con this past weekend, you know the coolest thing EVER happened. I was not there but I heard about it, and it sounded like the experience of a lifetime!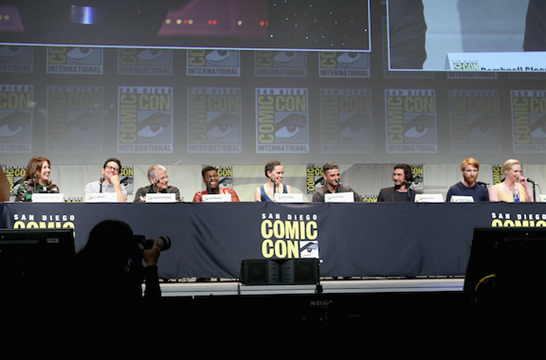 Fans at San Diego Comic-Con's Hall H were treated to a special look behind the scenes of STAR WARS: THE FORCE AWAKENS by Director J.J. Abrams, Producer and Lucasfilm President Kathleen Kennedy and Writer Lawrence Kasdan. The filmmakers were joined on stage by cast members Daisy Ridley, John Boyega, Adam Driver, Oscar Isaac, Domhnall Gleeson, Gwendoline Christie, Mark Hamill, Carrie Fisher and Harrison Ford to the surprise and delight of fans. I told you it was awesome!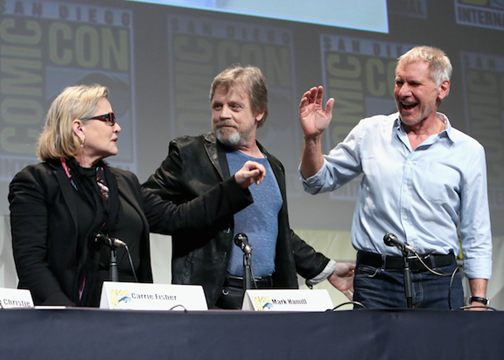 Now you can see the Comic-Con reel for yourself: