*This is a sponsored conversation written by me on behalf of Dunkin' Donuts . The opinions and text are all mine.*
I have big news for everyone! The Dunkin Donuts "Mug Up" for Your Chance to Win Contest is back and back in full force! I know I get completely excited about this because Dunkin Donuts is my go to for coffee! Seriously, you should see me every morning brewing my Dunkin Donuts coffee and going into a complete tizzy if my husband forgets to set the coffee maker. This girl NEEDS her Dunkin Donuts coffee!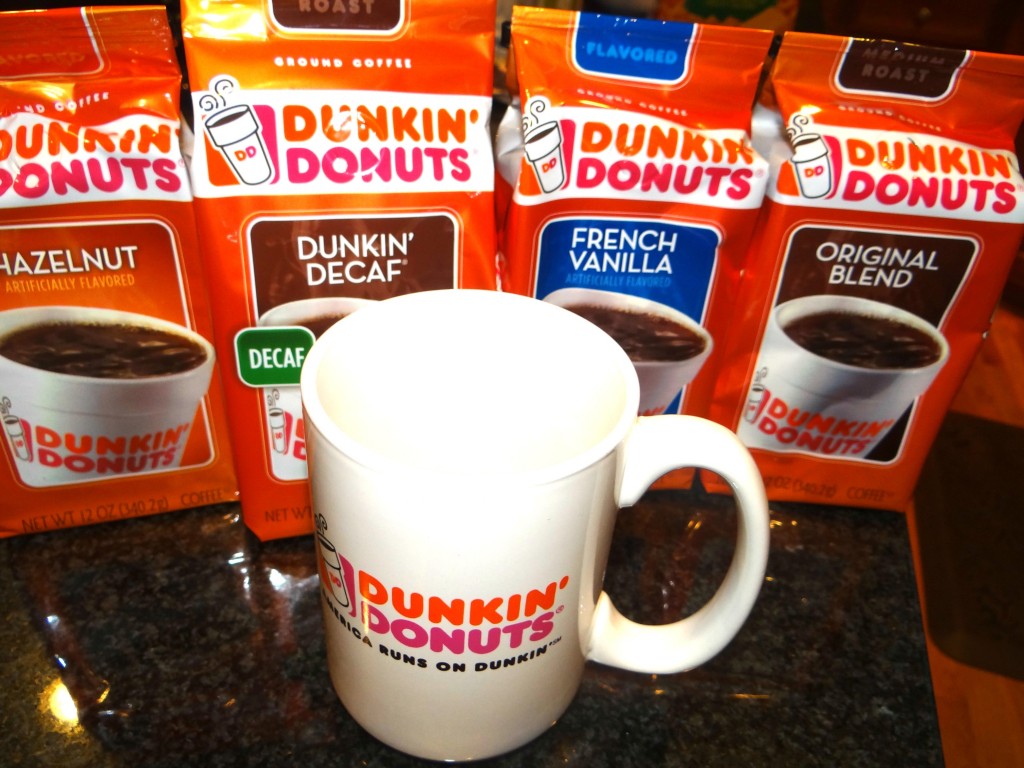 So you might be asking- What exactly is the Dunkin Donuts "Mug Up" Contest?! Well, it is very FUN and EXCITING contest where each month, Dunkin Donuts coffee lovers are invited to "Mug Up" and upload a photo of themselves with their favorite mug of coffee for a chance to WIN! The winner will receive a year's worth of Dunkin Donuts coffee, a $250 Visa gift card, and a Dunkin Donuts gallon coffee mug! This prize is valued at an amazing $375!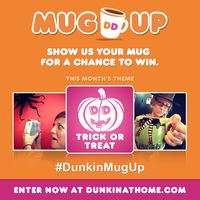 The way it works is each month through June 2, 2014, Dunkin Donuts fans will be challenged with a different "Mug Up" theme. Of course, being in the month of October, the theme is Trick or Treat! Quickly head over to DunkinAtHome.com/Mug-Up-Contest and register for the promotion, and then upload a Halloween themed picture with your mug of coffee (or post to Instagram) with the hashtag #DunkinMugUp.
This month was so easy for me because I literally am a complete WITCH before having my freshly brewed cup of Dunkin Donuts. My husband likes to joke with me that I simply can't function without my first cup of coffee and I turn into a witch! I beg to differ but he calls me Melissa Witch! What do you think?
Taken at 6 AM: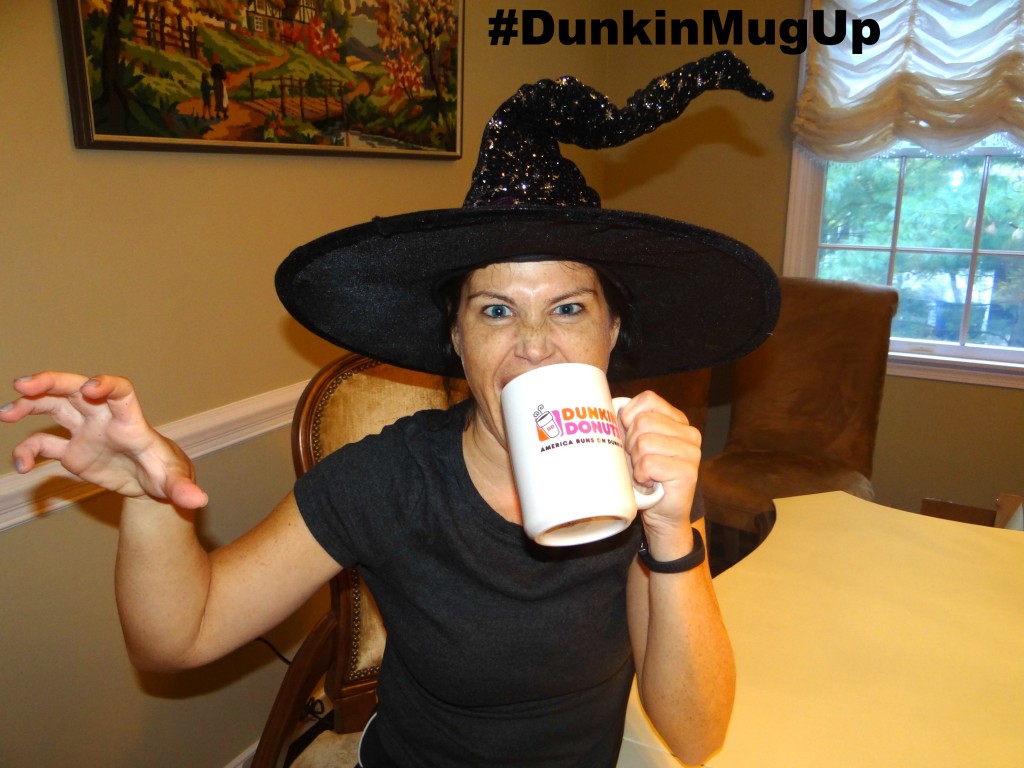 I told him maybe I should get my broom out and take my Dunkin Donuts with me on our Trick and Treating adventures this year! Anyway, who can function at 6 AM without Dunkin Donuts? It is humanely impossible for me! I need my D &D, otherwise I am spooky!
Be sure to enter the "Mug Up" contest this month! Halloween is a great theme and I am sure you could all get some spooky pictures with your mugs! Be sure to come back next month to see the monthly theme  and what my "Mug Up" picture is! Stay tuned…
Trick or Treat! Dunkin' Donuts Coffee is both – a treat that tricks you out of bed and on with your day. Enter this month's Dunkin' Donuts Mug Up Contest for a chance to win sweet prizes by uploading a photo of you, your coffee mug, and your spookiest face here!
This is a sponsored conversation written by me on behalf of Dunkin' Donuts . The opinions and text are all mine.