The duration of a pregnancy is a period of bliss for many expectant mothers. Nine months of anticipation, excitement, and dreams of holding your little one in your arms; I was never more content than when we were expecting. Of course, pregnancy isn't being on cloud 9 every moment of those months. There is a certain amount of anxiety that manages to work itself in the crevices between the excitement and the anticipation, the worry that something may go wrong.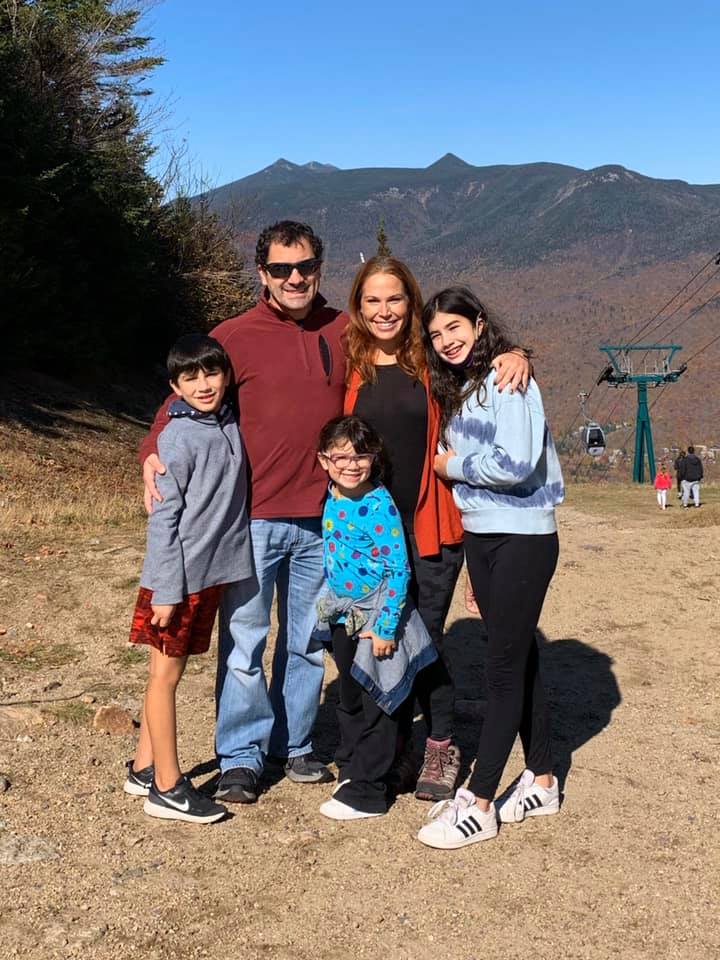 With all 3 of our children I experienced those moments of anxiety, worrying over the health of my unborn babies. No matter what I knew they would be perfect to us but without fail, every time the doctors mentioned prenatal testing, the old worry would start creeping in. Emotionally it was draining. I found myself wondering if my little ones would have all ten tiny fingers and toes. If they would be born needing specialized care. Would they be born with a condition that would inevitably take them from me too soon?
If you've found yourself asking yourself any of these questions in the past or are going through it presently, then this blog post is for you. Today we're spotlighting Stand Up for Accurate Prenatal Answers, a cause that is advocating for pregnant women right here in U.S to ensure that they aren't victim of the practice of old, outdated prenatal testing!
It's no secret that prenatal testing is notorious for being wrong. I've known at least a handful of women who suffered emotional trauma at the hands of outdated prenatal testing practices, and have heard stories for years about the very same inaccurate results. In fact, insurance companies are notorious for pushing these invasive tests on vulnerable pregnant women, for the simple fact that testing done through insurance is limited due to what they're actually willing to pay for.
I've personally seen this during at least one of my own pregnancies, having to fight with our insurance company to cover procedures and testing. Suffice it to say, it was a massive headache for our family. These insurance companies are firm in what they are and are not willing to work with patients on.
Founded by mothers for other mothers, Stand Up for Accurate Prenatal Answers is creating a movement that is seeking to ensure that ALL women in the U.S are treated equally and have access to the most accurate, up-to-date and non-invasive prenatal genetic screening information. No matter what the circumstances, the organization is speaking out and making it their mission to remove limitations related to insurance coverage, and income or age restrictions that, for years, have played a part in the damaging practices forced on pregnant women in regards to prenatal genetic testing.
These old practice tests, dating back to the 1960's, such as serum or quad screenings, have yielded inaccurate results for too long. As much as 62 % of pregnant women are offered these outdated method tests, resulting in 65 to approximately 1,000 of those women getting false results. Even though non-invasive prenatal screening tests, otherwise known as NIPS or NIPTS, are often the most accurate tests available, many big name insurance companies like Aetna, Medicaid and UnitedHealthCare simply don't cover them.
Speaking as someone who has been through the ringer with insurance and gotten a negative result from stone age testing, I know how awful it feels to be put in that position. To stay up nights worrying about the health of my unborn baby and fearing what those wrong results projected. I'm so glad to know that for so many women, Stand Up for Accurate Prenatal Answers is in their corner.
Up to 13,000 women per year suffer from the physical, and mental ramifications of outdated prenatal testing practices but with such a strong advocate I hope to see those numbers continue to go down over time. It is my hope that more accurate testing will be more widely available to women across the United States, and that those false results and also those women who were prevented from knowing of a genetic condition until birth, will become far & few in between.
We women can say NO to the not knowing. By sharing your own story with prenatal genetic testing, whether it be short or long, and by signing the petition to make your voice heard, you can be part of a movement with the power to abolish the anguish, the loss, and the horror of your fellow women. You can join the cause and stand up for yourself, your children, future children and mothers all across America.
I signed the petition. I implore my readers to please do the same. The future is in our hands.
*This is a partnered post. All opinions are my own and not swayed by outside sources.*