*My sister, who contributes to my blog, received the dog bed for review. All her opinions are her own and not swayed by outside sources.*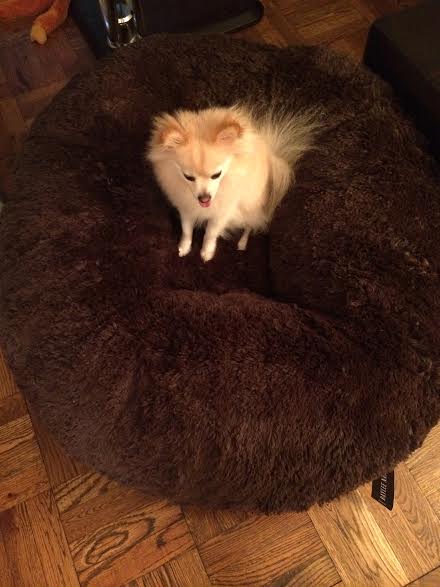 I was very excited to see what was in the large package that came for us yesterday in the mail! When I opened it, I saw what looked like the largest, plushest dog bed I've ever laid my eyes on, and this got Coco very intrigued and excited. He literally almost kept onto the box. As I opened it, it just kept expanding to a larger and larger size. When I took it out of its plastic wrapping, there stood the best looking dog bed I've laid my eyes on. When it was unwrapped, it turned into the type of dog bed any dog (heck- even any HUMAN) would love to rest or play in. Baylee Nasco dog beds come in large and small size- but we opted for the large size. It's large enough that it would be great for any size dog, even the real big guys.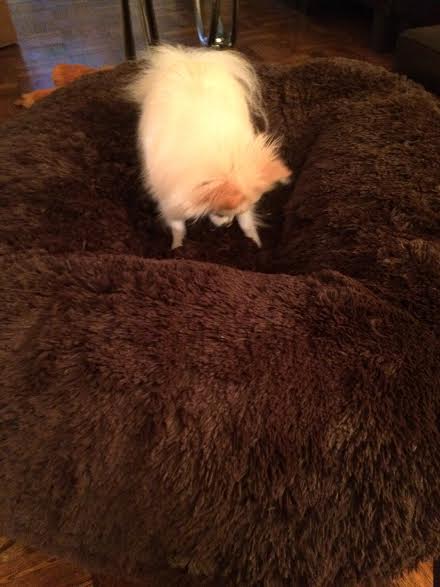 Backstory: We love to treat our two and a half year old loving Pomeranian Coco with super soft and comfortable dog beds. He is our baby, and we love to give him comfortable play things to keep him company when we are at work. We spoil him rotten, and we think he deserves every bit of it. Coco is the sweetest dog, and I find myself more often than not getting his full lick treatment at all times. Seriously- he must have three or four on our living room floor at all times. (not to mention countless toys and blankets). But, the new large dog bed to arrive from Baylee Nasco in the gorgeous color Chocolate Shag not only takes the cake on lush beds, but looks fabulous with our modern/contemporary furniture. The color is just fabulous. It actually matches our chocolate brown West Elm couch, and just flows beautifully in the scheme of our living room. I couldn't have wished a better color. It is a must have color for any modern looking house.
When Coco saw the new bed- he immediately jumped on and started exploring. It had enough space for him to run around on, and he just looked so cute doing it. His small little body looked absolutely adorable- his tag wagging in every possible direction, and his cream fur looked stunning against the Chocolate Shag color. Coco loves the texture of the bed, it has a beautiful shag like consistency, which Coco likes best. The consistency was just like a modern shag rug- Coco's favorite. He had a huge grin on his face at first, and then he dived face first! It was hard to take some nice pictures, because he was so excited. He played in the bed for about a hour- rolling around and liking it everywhere-until he tired himself out. It was so active for him, that we didn't need to take him on his nightly walk. He got a fantastic amount of sleep last night.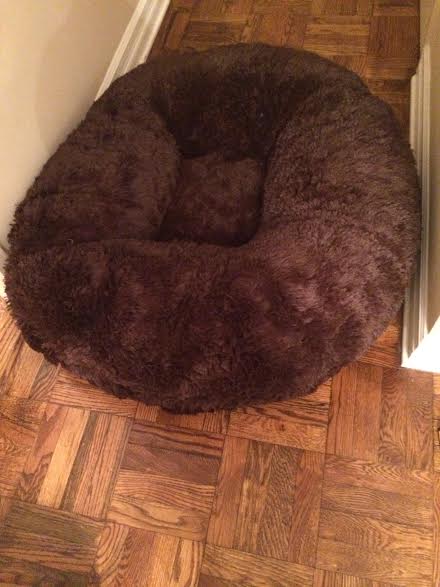 The next morning, I saw Coco take his little cute blue toy bone into his new Baylee Nasco dog bed and just play there for 30 minutes. Score for extra sleep for Mommy!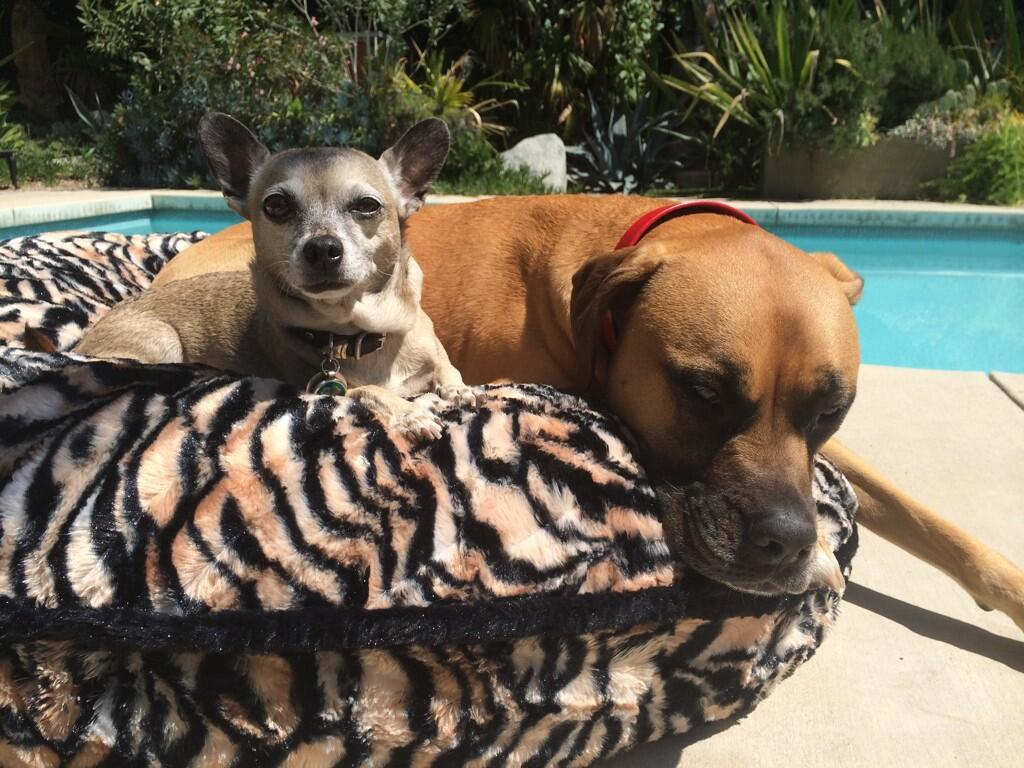 A plus for esthetic and function!
Buy it: The Baylee Nasco Pet Bed is available on their website.
Giveaway: One winner will receive a small pet bed. This giveaway is run via rafflecopter, so click read more to see the actual giveaway. The only mandatory entry is to tell me why you want to win this pet bed in the comment section proceeding the post. While the other entries are optional, I highly suggest filling them out to increase your chances of winning. US only. Good luck!
a Rafflecopter giveaway