*Giveaway ended early. Thanks for understanding.*
Teletubbies are all the rage in my household these days! Taylor (my almost 3 year old) is SO ADDICTED! We received a few toys in celebration of the new Teletubbies DVD but then she asked my mom to buy her even more. Pretty soon her entire room is going to be everything Teletubbies!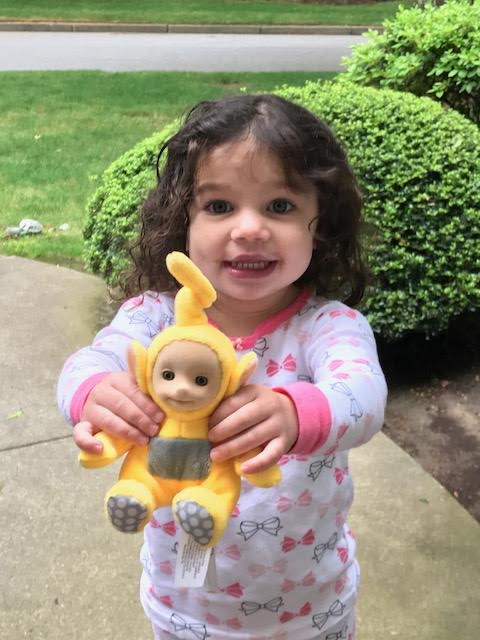 This year marks the 20th anniversary of Teletubbies, one of the most iconic children's brand of all time. One can watch the reimagined series airing on Nick JR. weekdays at 9:47 AM and in July, there will be all new Teletubbies episodes! The series is designed to help young children develop their physical, emotional, and cognitive skills in a warm, playful environment. I know little Taylor CAN'T WAIT!  Sony Pictures Home Entertainment also came out with two brand new DVDs called Teletubbies' Big Hugs and Twinkle Twinkle. These DVDS feature 6 shorts including fun bonus content that kids and parents alike can enjoy! DVDS: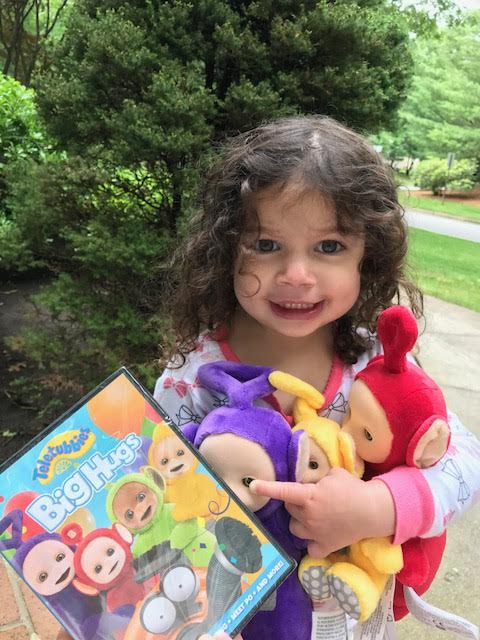 1. Big Hugs DVD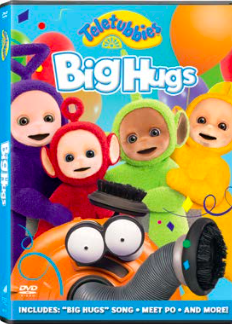 The Teletubbies love to make new friends and they love big hugs! Join Tinky Winky, Dipsy, Laa-Laa, and Po as they splash in puddles, rides the Custard Machine and watch Tummy Tales.
Price:
$9.99
Availability:
All Major Retailers 2. 
Twinkle Twinkle DVD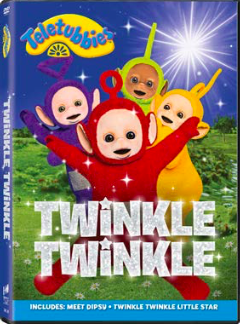 It is nighttime in Teletubbyland and the Teletubbies are awake! Watch Tinky Winky, Dipsy, Laa-Laa and Po as they enjoy a special twinkly star in the night sky, play football and walk on a magical rainbow trail.
Price:
$9.99
What I love about these new DVDs is they keep Taylor entertained for hours. We are always on the road and most times we visit my parents in New Jersey. This ride can be close to 5 hours and with a 3 year old, this is virtually impossible. However on our last trip, we put these DVDs on and it played on repeat. We didn't hear one peep out of Taylor the entire time. Seriously…It is like gold! If you have a child who hates sitting for long distances (don't they all), you must give Teletubbies' Big Hugs and Twinkle Twinkle a try today in the car! It will make your life much easier! You can take that from me!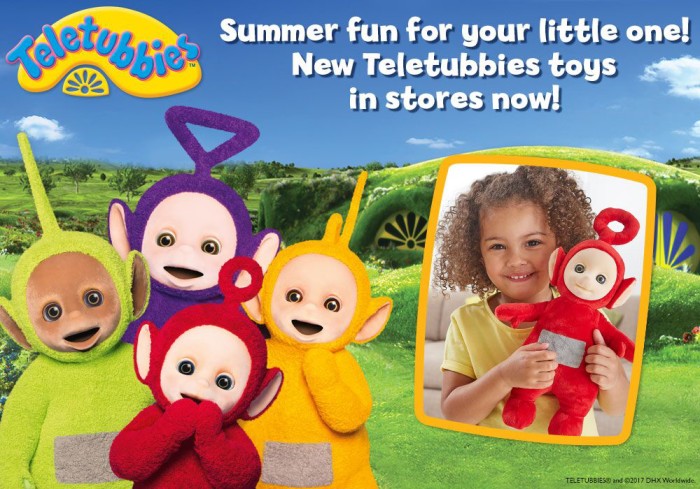 TOYS AND MORE TOYS!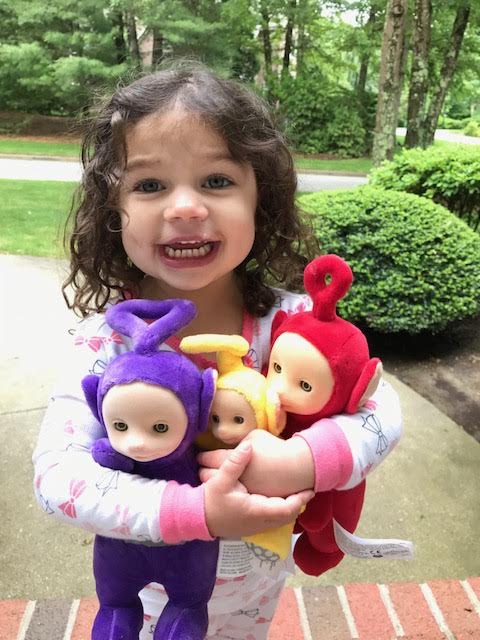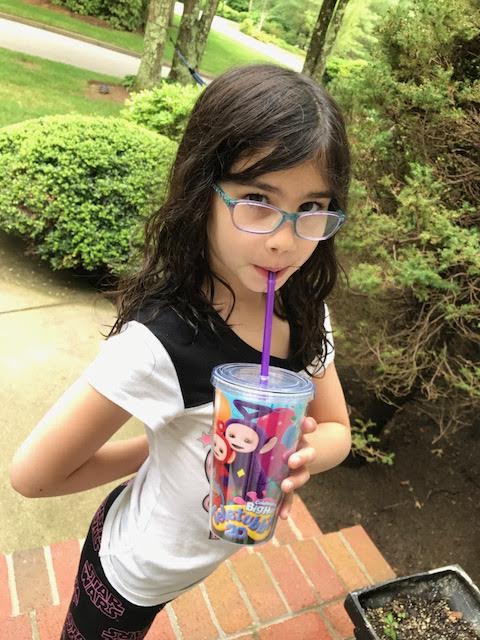 Teletubbies has a brand new line of toys from Spin Master out now. These include plush of the various Teletubbies characters that actually talk! They include built in audio, music, as well as an interactive feature for kids to engage with. Taylor was sent a few of these plush characters and you can see how happy she is! If you have a Teletubbies fan, you must check out their new toy line. They also have tumblers for your older kids to enjoy on the beach during the hot summer months. These toys are also great to bring on road trips as they are so portable! Taylor always needs to bring her Tinky Winky plush with her wherever we go! Once we end up at our destination, her friends then ask where they can get their Teletubbies. The Teletubbies have spread like wildfire between all her friends. It is so cute to see!   Giveaway: One winner will receive the ultimate Teletubbies products including 2 DVDS and 2 Talking Teletubbies Toys. This giveaway is run via rafflecopter so click read more to see the actual giveaway. To enter simply click this link : Teletubbies and tell me why your kids are excited to win this. While the other entries are optional, I highly suggest filling them out to increase your chances of winning. US only. Good luck! a Rafflecopter giveaway         *This post is sponsored by DHX Media for Teletubbies. All opinions are my own and not swayed by outside sources.*