*I received this coffee system for review. All my opinions are my own and not swayed by outside sources.*
I'm the first to admit that I'm a slow starter in the morning. I'm always hitting the snooze button on my alarm, several times in fact, and when I do roll out of bed I always feel like I'm in zombie mode. Between the time I wake up and noon, I'm pretty much useless to anyone. This can present a serious problem when I have a full day ahead of me, so, I decided to look into ways that I could get a jump start on my day. From natural energy supplements to energy drinks, I researched and tried just about anything I could get my hands on but nothing seemed to give the desired effects that I was looking for. I wasn't interested in a drink that would give me a temporary boost and then leave me feeling burnt out several hours later. No, I needed something that would start working quickly but would also stay with me throughout the entire day.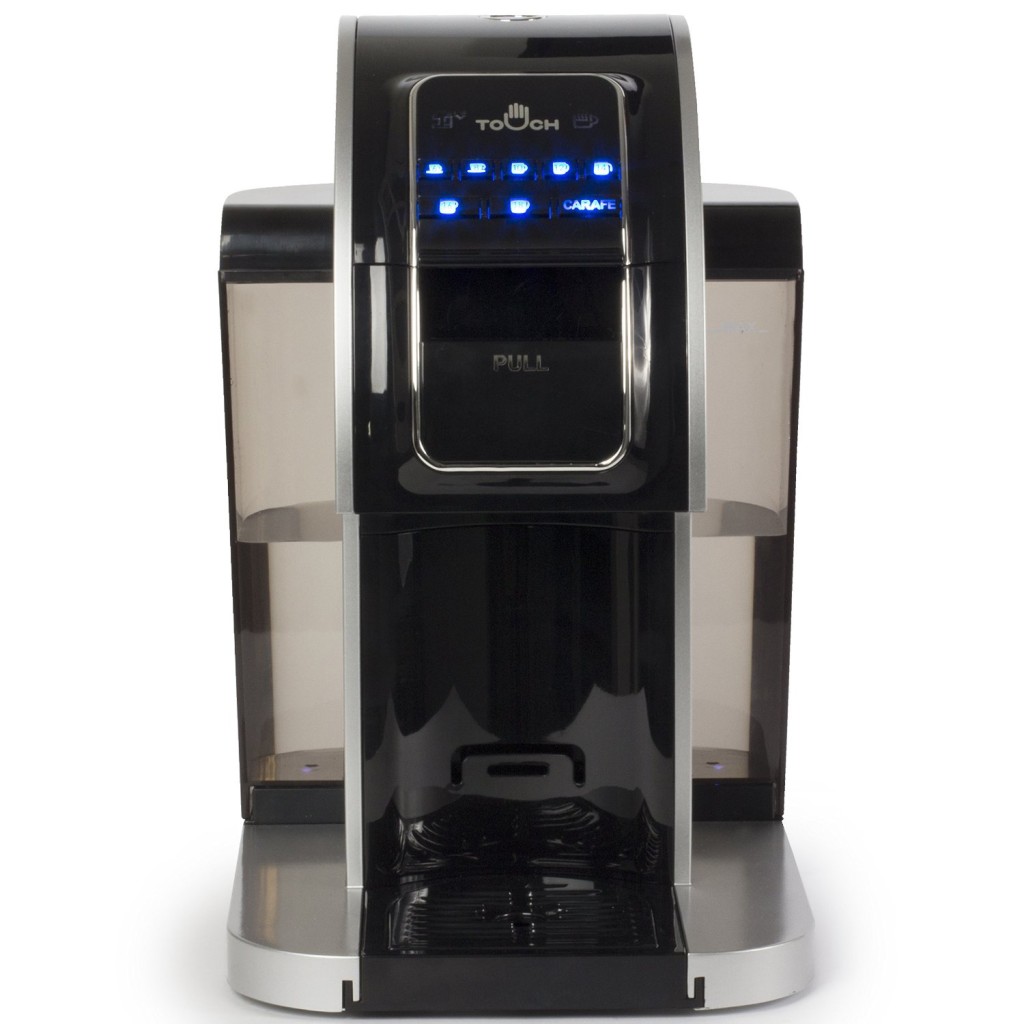 I've never been a coffee drinker although I must confess that I've always been a little envious of the ladies I knew who were and started the day perky and alert. After giving myself a killer migraine as a teenager after having drank an entire pot to myself, I swore off coffee forever but now that I'm an adult and better understand the concept of moderation I decided to give coffee another chance; I wasn't disappointed. Within the time it took me to drink my first cup I already felt more energized and alert, I wasn't wandering around my house feeling exhausted and cranky. My 2nd cup was even better and the best part was that I actually liked it. Especially after I took the time to start experimenting with different types of coffee and creamers. My favorite pairing to date is a nice breakfast blend with french vanilla creamer. It's delicious!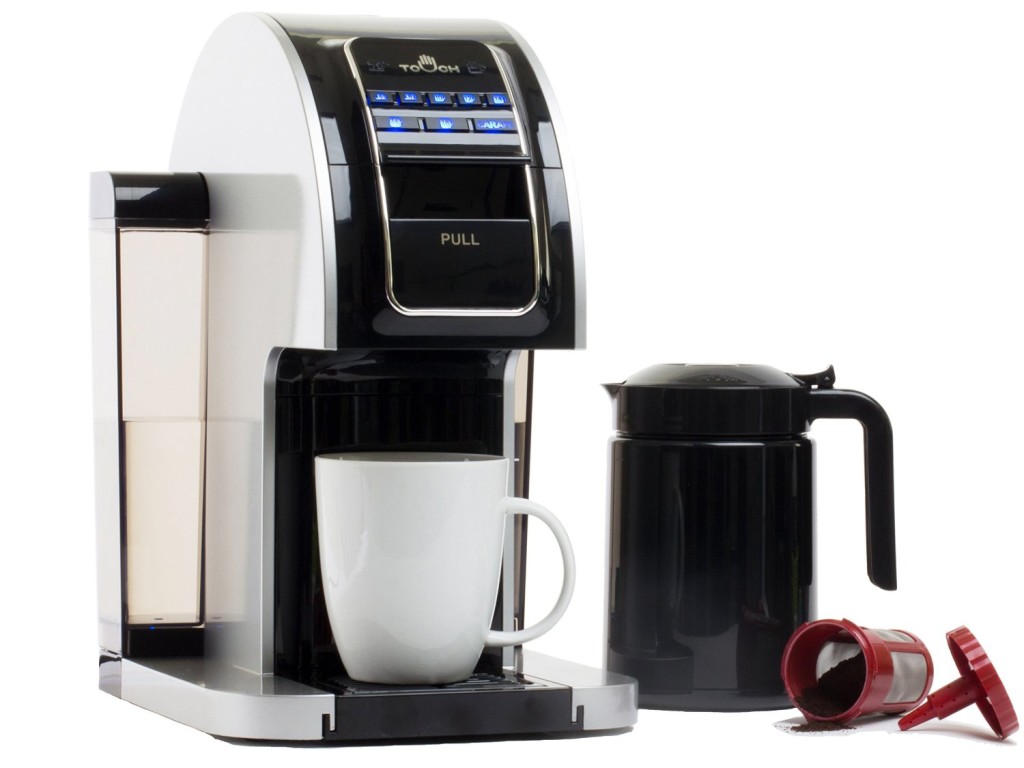 The Touch Brewer T526S Brewing System makes my morning cup of coffee even more enjoyable. While my old brewer used to take forever to start up, the Touch Brewer takes only 30 seconds to warm up from a cold start and the best part is that when I'm having a particularly rough morning, the Touch Brewer whips up a cup of coffee in about 1 minute. This is an nifty feature, especially when I'm in a hurry to get out of the house and start running errands for the day.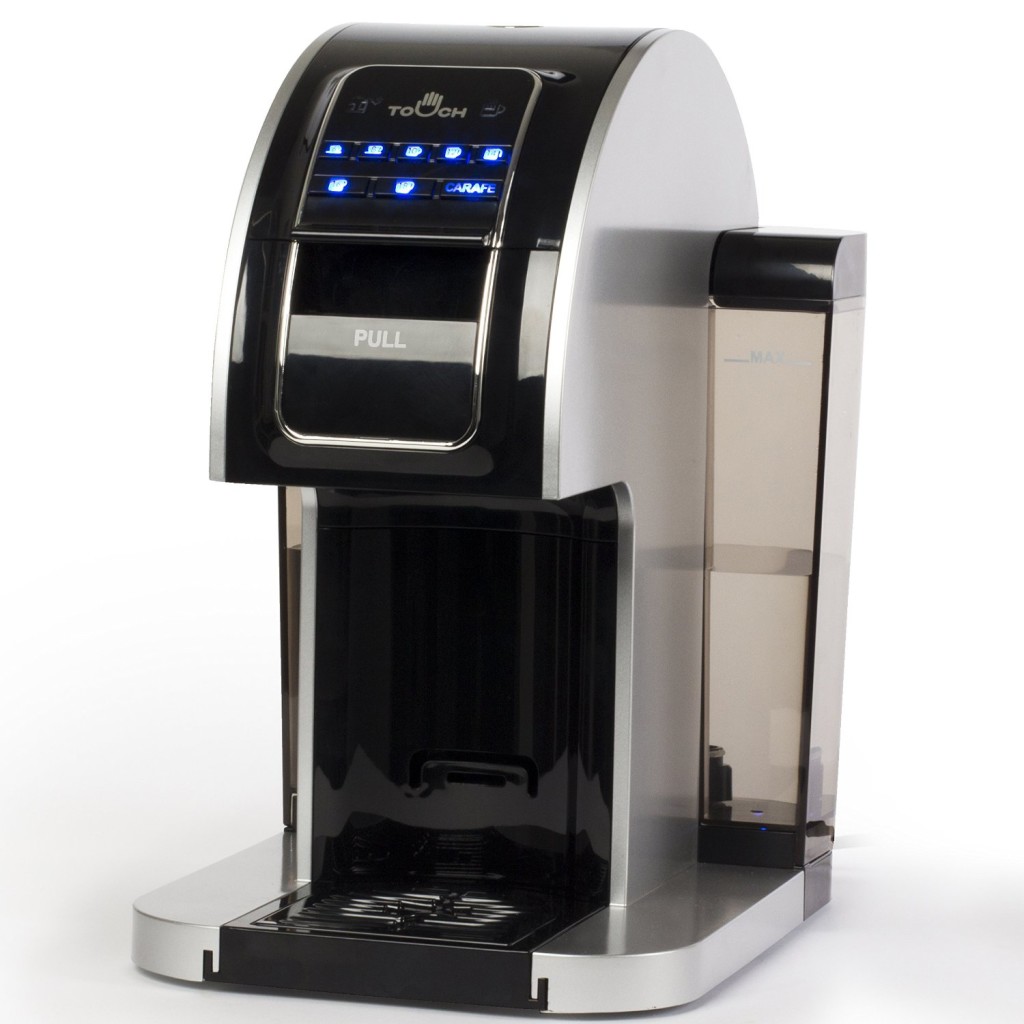 The Touch Brewer is also very stylish with it's black and silver design. No matter what kind of decor or theme you have in your kitchen or office, this brewing system is sure to fit right in. It's also a very manageable weight, just 10 lbs, so you can move it whenever the desire suits you and it isn't as cumbersome or heavy as some other models.
Additional features of the Touch Brewer T526S Brewing System include but aren't limited to:
Designed to last for years to come.
8 different cup sizes: 6,8,10,12, 14,16,18 and 24 oz
Extra large water tank, 90 oz
26 oz pot
Carafe
Refill Jumbo Cup
Brews stronger and bigger cups of coffee
Drip tray
If you're looking for a new brewing system then the Touch Brewer is a nice model to consider. Of course, the selling point for me was both the attractive design and the quickness in which it is able to brew a delicious cup of coffee. Kids, errands and work are some great examples of things that drive everyone a little crazy in the mornings. With the Touch Brewer you can enjoy your coffee faster and start feeling normal all the more quickly. It's definitely worth the investment.
Giveaway: One winner will receive this coffee brewing system. To enter, simply click read more to enter via the rafflecopter. For the mandatory entry, visit  Touch Coffee and tell me your favorite feature. While the other entries are optional, I highly suggest filling them out to increase your chances of winning. US only. Good luck!