*This shop has been compensated by Collective Bias, Inc. and its advertiser. All opinions are mine alone. #KingOfFlavor #CollectiveBias *
ARE YOU READY FOR SOME FOOTBALL?? I said ARE YOU READY FOR SOME FOOTBALL? Tomorrow, my favorite football team competes in the first game of the season. I am so unbelievably excited! However, along with this comes tons of anxiety on my part on what to make for food. You see in my household, football is all about family, friends, and most of all food. We usually do a lot of entertaining during football season and I always need to  invent new ways to get my football peeps excited about the game with some good ole' food. In our household, food is a staple and all of us love the food to be SPICY! In our home, there is never such a thing as too much spice! That is why I turn to one of my favorite hot sauces, El Yucateco Hot Sauce, for all my football cooking needs.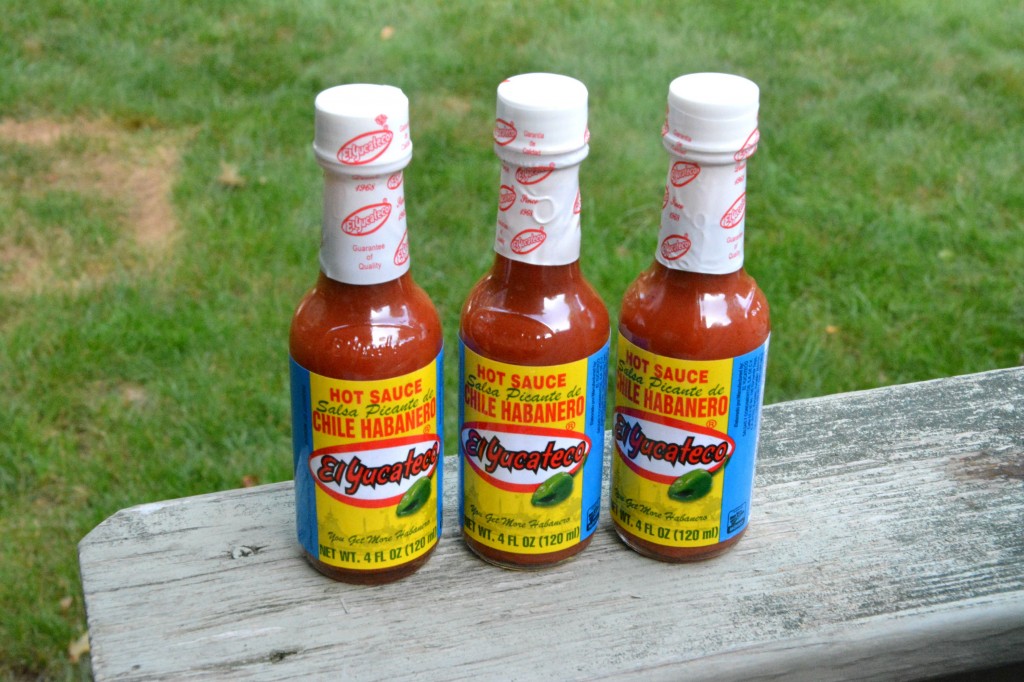 To get me started on cooking for all my football needs, I headed to Walmart to buy El Yucateco Hot Sauces. I was not sure what I was going to make but I figured when I shopped at Walmart I would get some inspiration. At Walmart, I saw so many great El Yucateco Hot Sauce flavors including El Yucateco Green Habanero Hot Sauce, El Yucateco Red Habanero Hot Sauce, Black Label Reserve Hot Sauce, and El Yucateco XXX Habanero Hot Sauce (Kutbilik). I found these next to the taco spice aisle at my local Walmart. When I was perusing the aisles, I came up with the perfect football recipe for game night-Spicy Meat Taco Salad! I was so excited to go home and do a test run of my dish.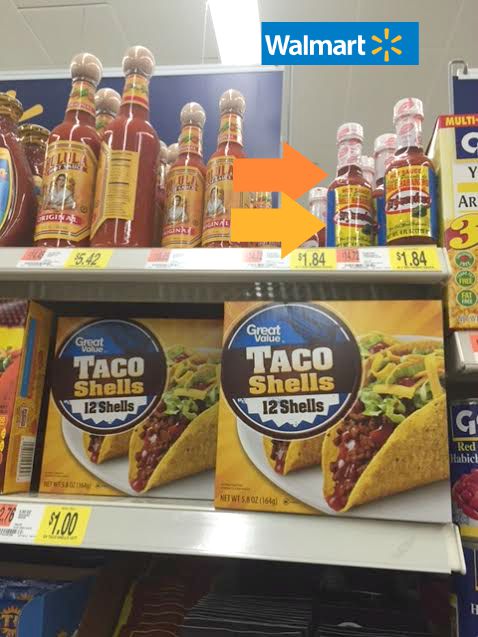 Upon arriving home, my first thing I did was taste the El Yucateco Red Habanero Hot Sauce.  Let me tell you that I have tasted quite a bit of hot sauces in my time but this perhaps takes the cake. This hot sauce is made with fresh red habanero peppers, tomato, and select spices and seasonings. It has a spicy kick but not one that you have to have a sip of water with each taste of the hot sauce. It has just the right amount of kick to compliment any dish you make. For grilling or cooking this football season, this sauce pairs with grilled meats, shrimp cocktail, or wings.
Then the time came to prepare my Spicy Meat Taco Salad for our football games. I have made a version of this before but not spicy. I was anxious to see how the El Yucateco Hot Sauce added flare to my dish. If I was successful in making this, this would be the main dish of all our football watching games. There is nothing better than a grilled meat dish to get you started for the 2015 football season!
Spicy Meat Taco Salad Recipe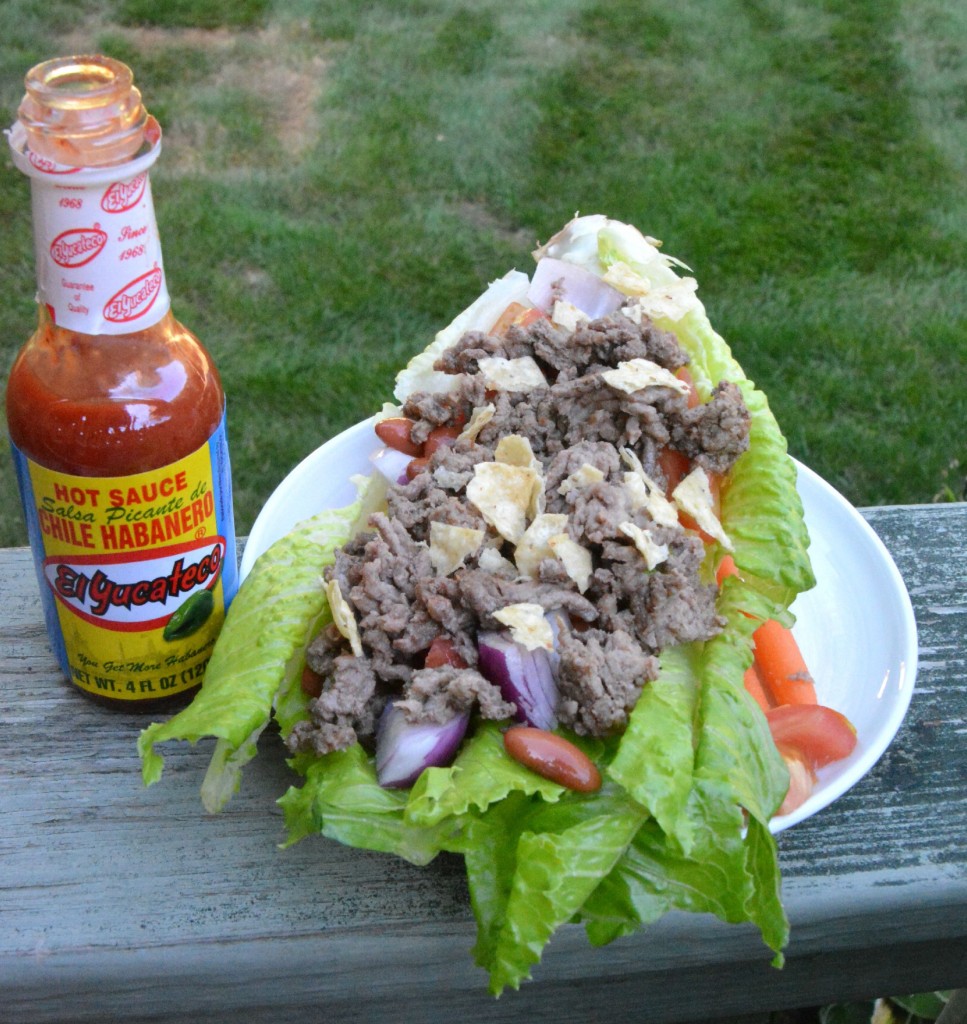 Ingredients: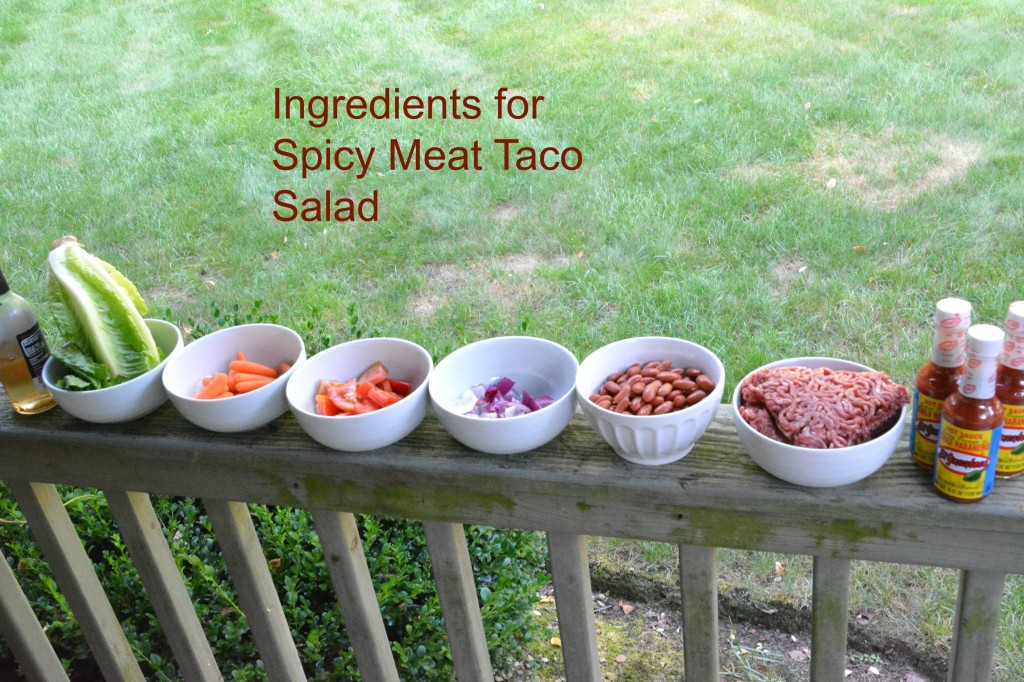 1. 5 TBLS El Yucateco Red Hot Sauce
2. 3 TBLS Sesame Oil
3. 4 Romaine Lettuce Heads
4. 10 Baby Carrots
5. 1 Large Tomato Sliced
6. 1 Medium Purple Onion Sliced
7. 1 can Baked Beans
8. 1 LB. Chopped Lean Meat
9. 10 Corn Chips
Directions:
1. Chop up Romaine Heads in a medium bowl as the base of the salad.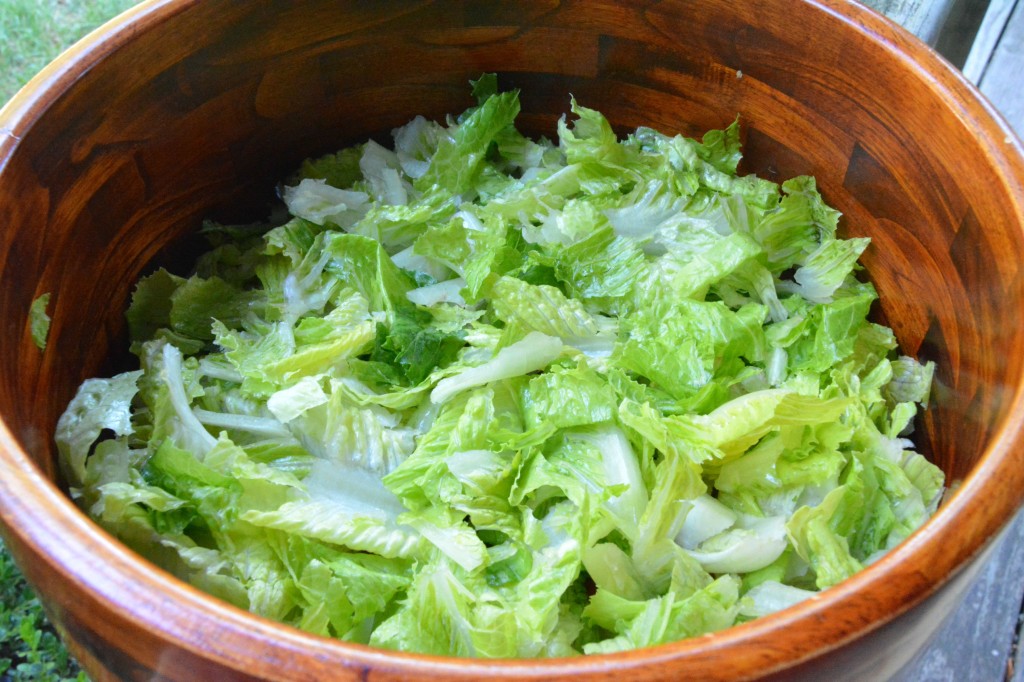 2. To make your marinade, mix 5 TBLS El Yucateco Red Hot Sauce with 3 TBLS Sesame Oil. Set aside.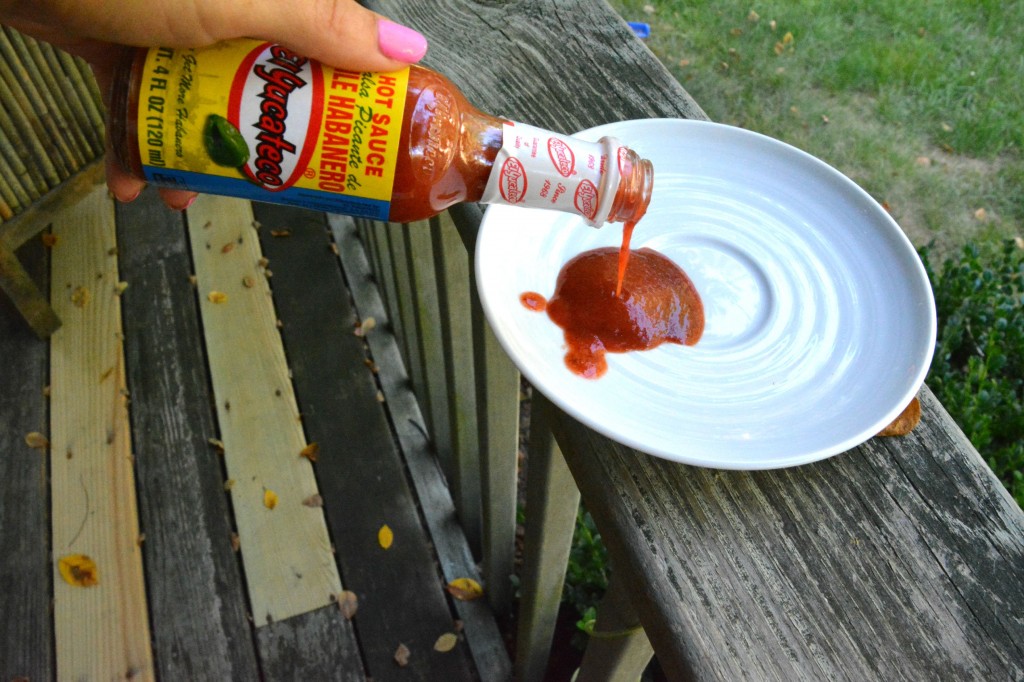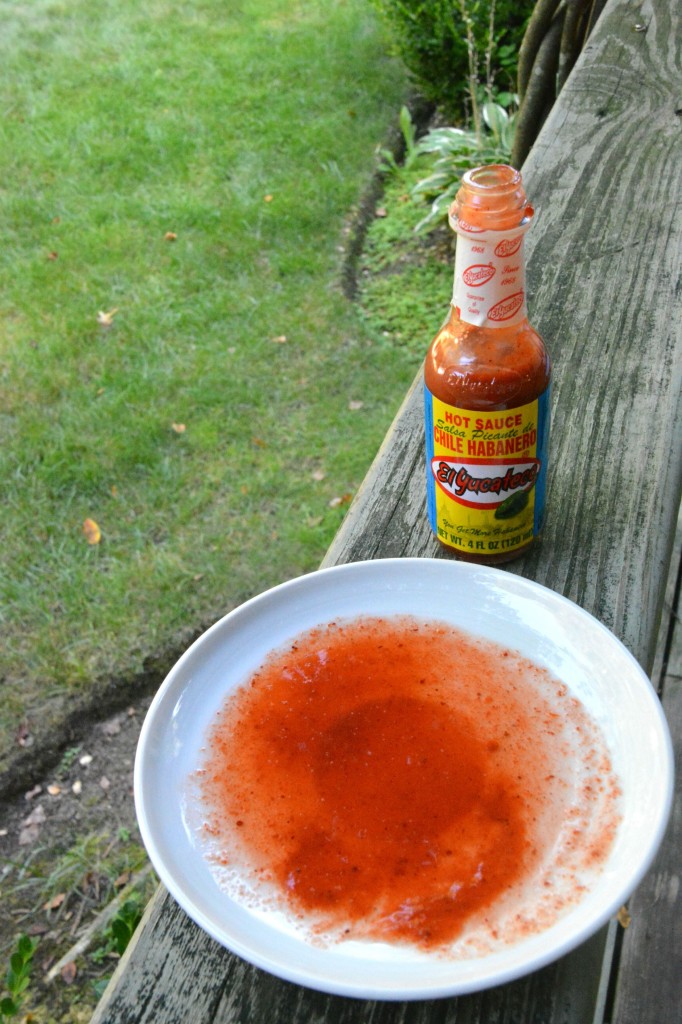 3. Take your meat and brown it on medium heat. Once it is brown, add your sauce from #2 and cook meat fully.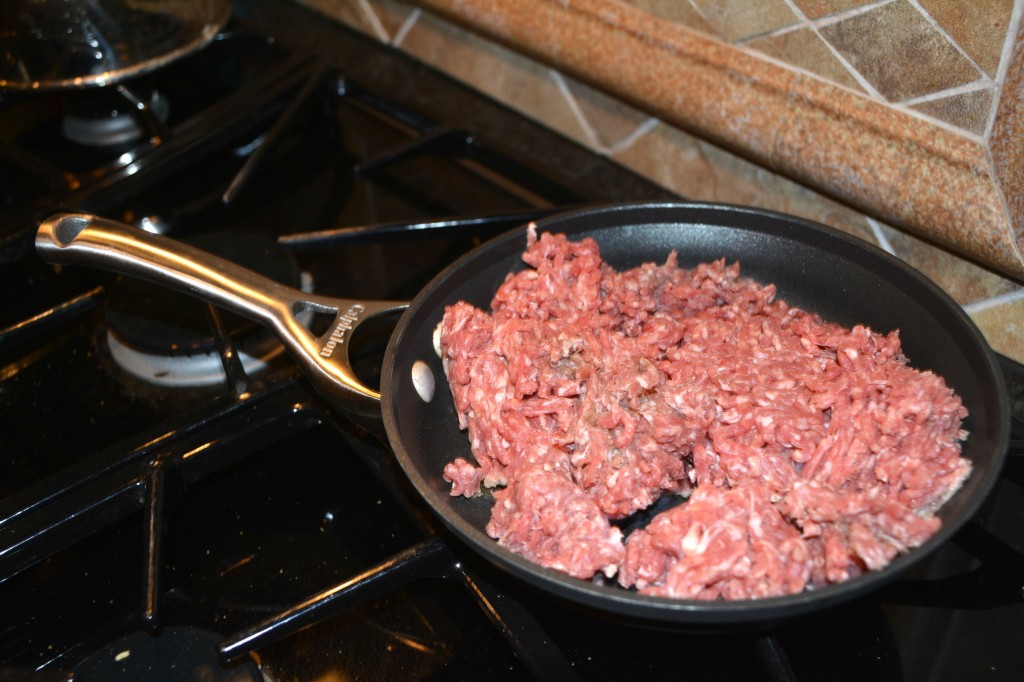 4. Take meat mixture from #3 and set aside in small bowl. Crumble into pieces once cool.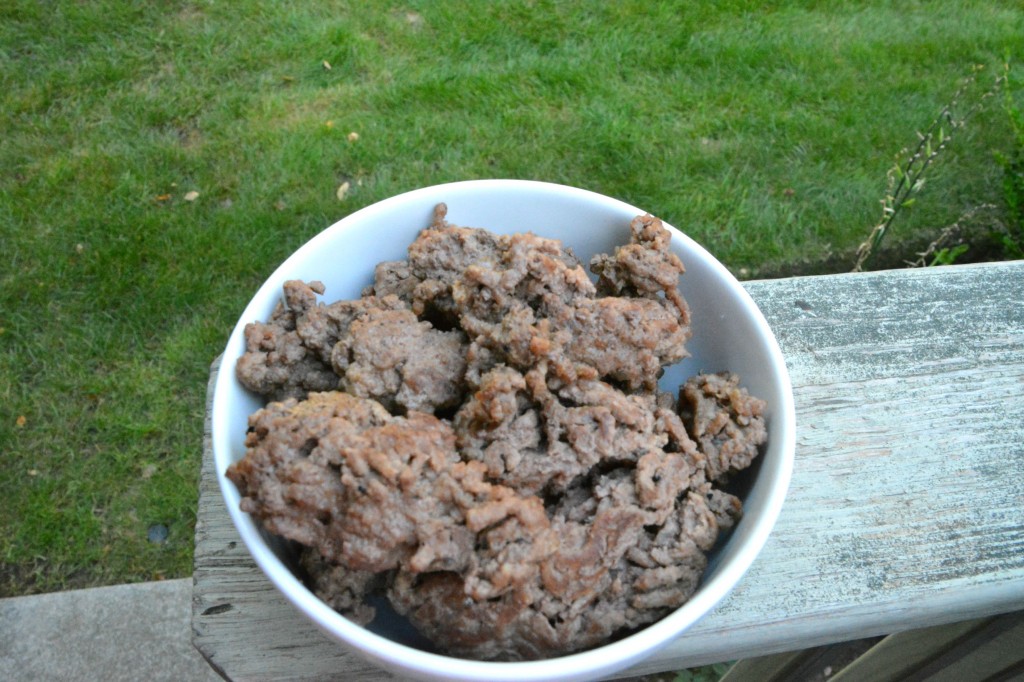 5. Continue layering your salad with tomatoes and onions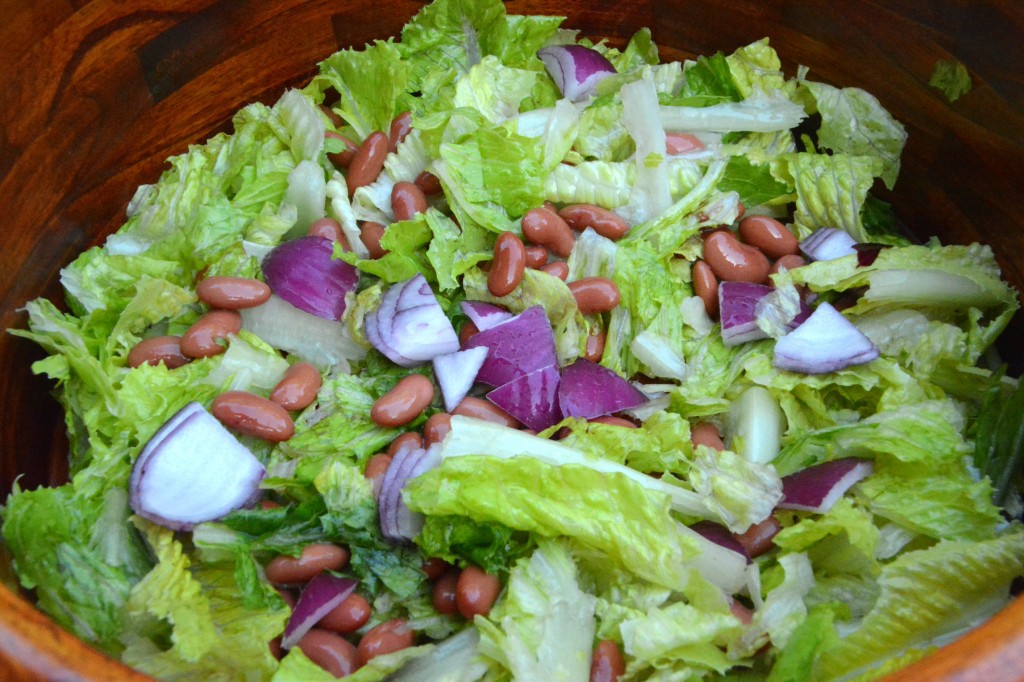 6. Add tomatoes, carrots, and beans to your salad.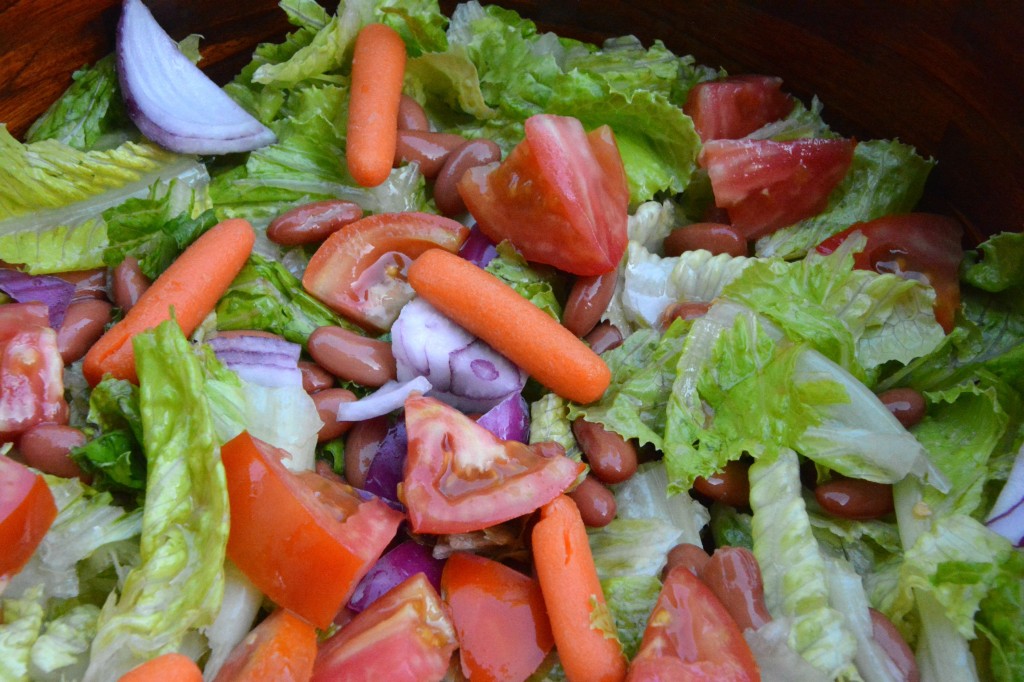 7. Top with meat mixture, corn chips, and toss the salad.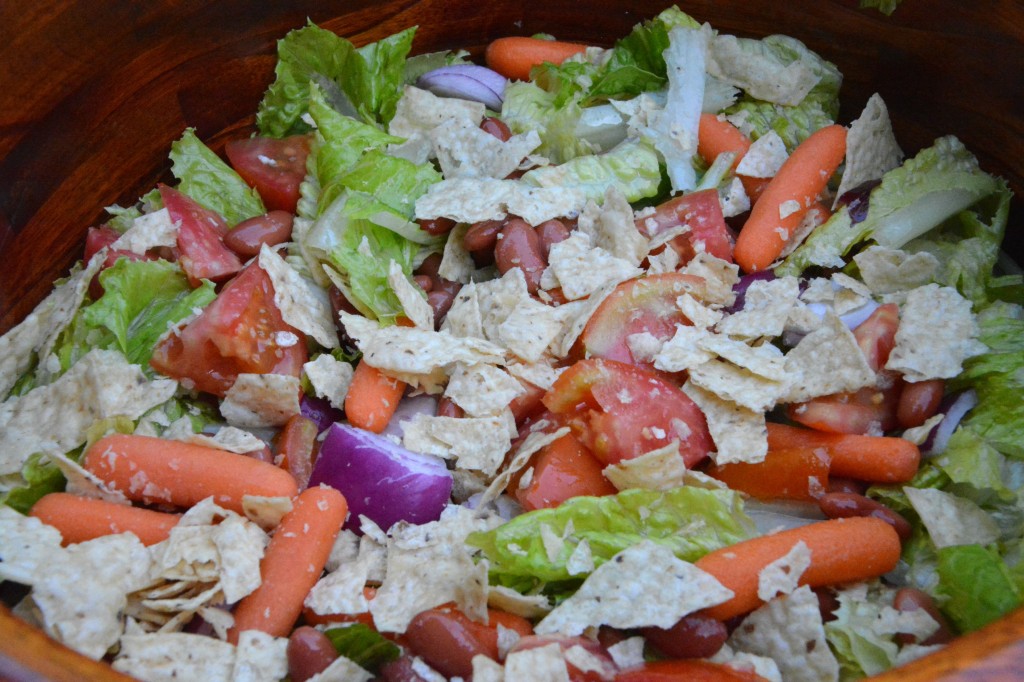 8. Serve and enjoy!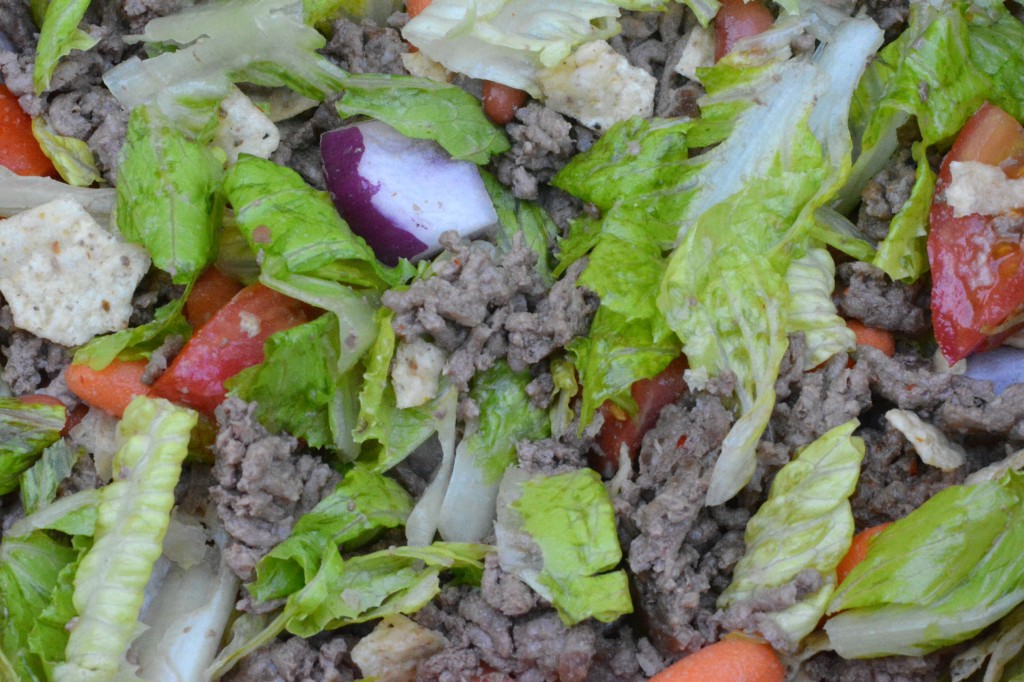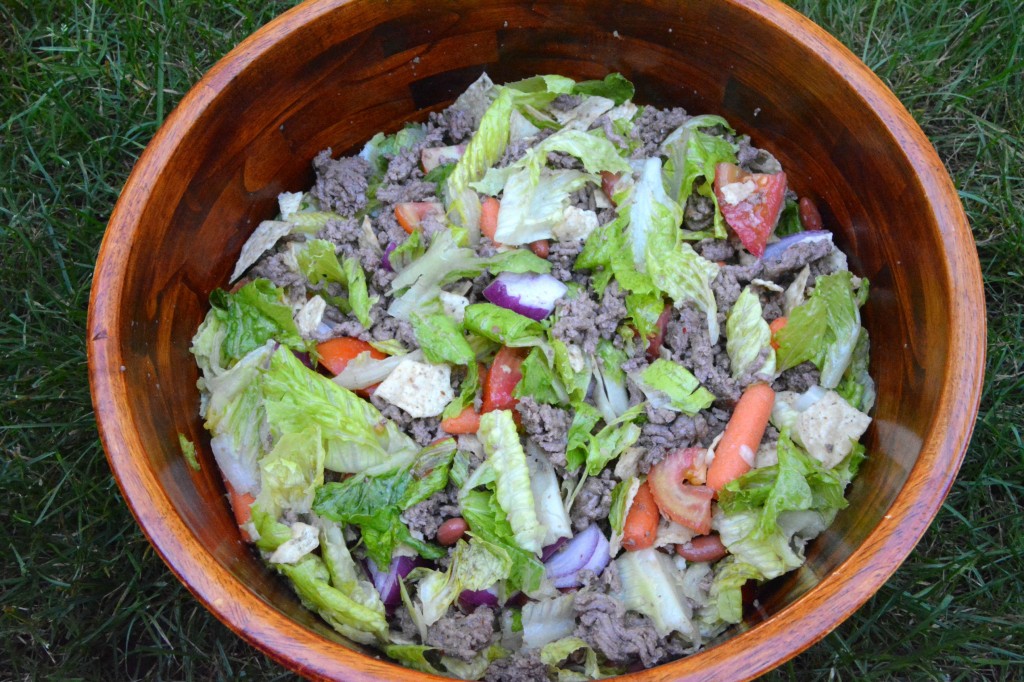 This dish was AMAZING and is a perfect grilled recipe for football season. I absolutely loved adding the El Yucateco Hot Sauce as it enhanced the flavors of the grilled meats. It was sensational! El Yucateco Hot Sauce really helps bring out the flavor for football season by allowing one to make delicious grilled recipes for any of your tailgating or football watching needs!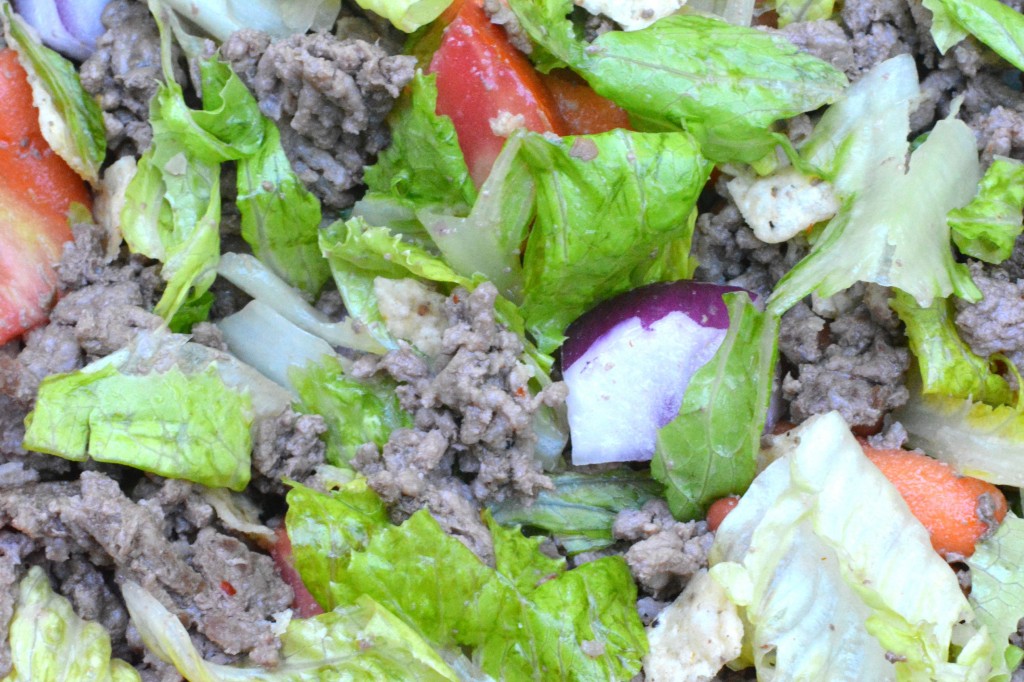 Are you ready to bring on the flavor for football season? What is your favorite recipe with El Yucateco Hot Sauce?