If you ask my husband the number one complaint in my house, it is that the lightbulbs always burn out. I am not sure why, but at least once or twice a week- another lightbulb burns out and it makes me furious! I also always hated the way the lighting looked when I used my plain, boring, regular lightbulbs. I decorated my house well but the lighting was awful. Everything looked glum in my house when I turned on the lights. All my hard work in decorating did not pay off if the lighting negated my efforts in making the room look pretty.  I knew there had to be a better option out there and I am truly glad to have found the new GE Energy Efficient Lightbulbs at my local Sam's club.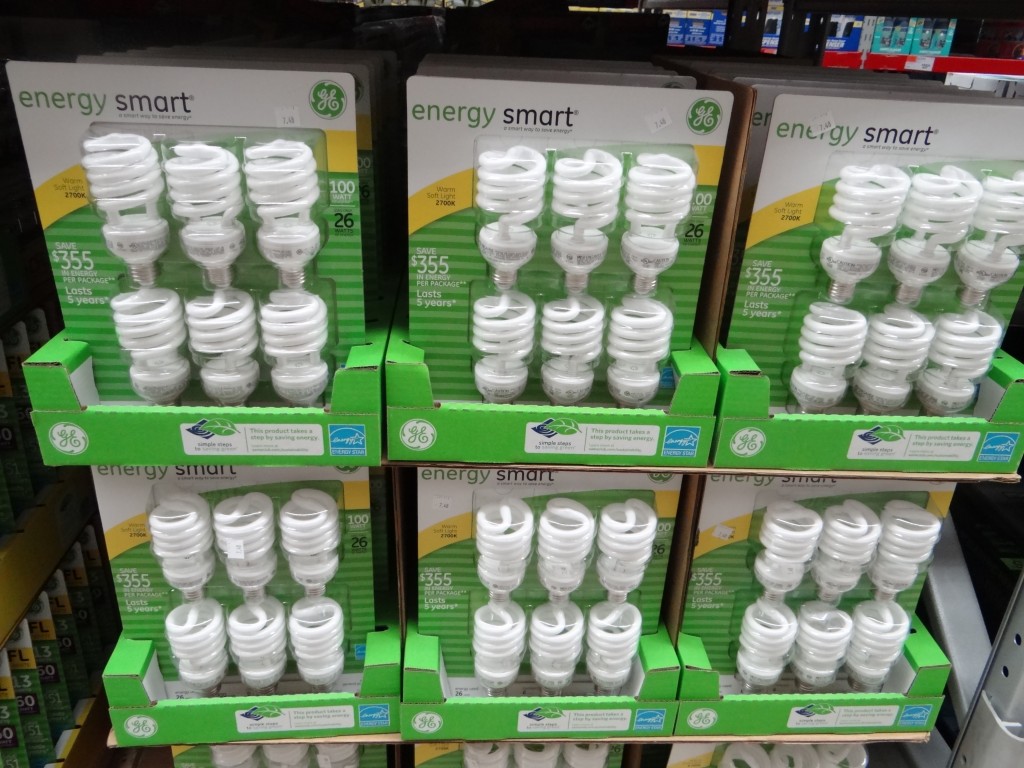 When I first went shopping for the GE Energy Efficient Lightbulbs, I knew I had to start with an area of my house that I wanted to spruce up and make prettier. I decided that I wanted to change the floor lamp in our guest bedroom and work on making the ceiling fan prettier. After this project, the next step is to change the lighting in my bedroom. So off to Sam's club I went on my venture.
What first stuck me was how truly amazing the selection of GE Energy Efficient Lightbulbs there were. While I could have bought basically all their lighting products, I decided to go with their Energy Smart Bright From the Start CFL Soft White Bulb with advanced GE Hybrid Technology. I knew this light bulb would be perfect for the ceiling fan. One of my New Years' resolution, as you probably remember from prior posts, is to make a stand to make the environment greener. One of the greatest ways to do this is to conserve energy. By using these lightbulbs, they use 75 % less energy  than your incandescent lightbulbs and last 8-10 years long.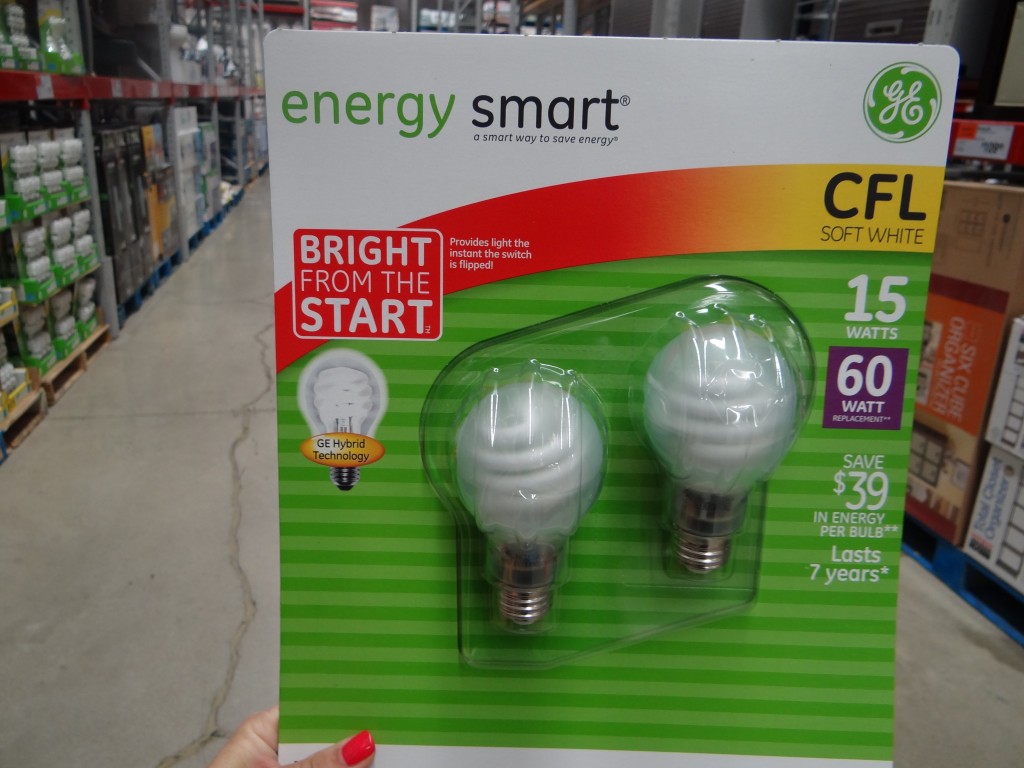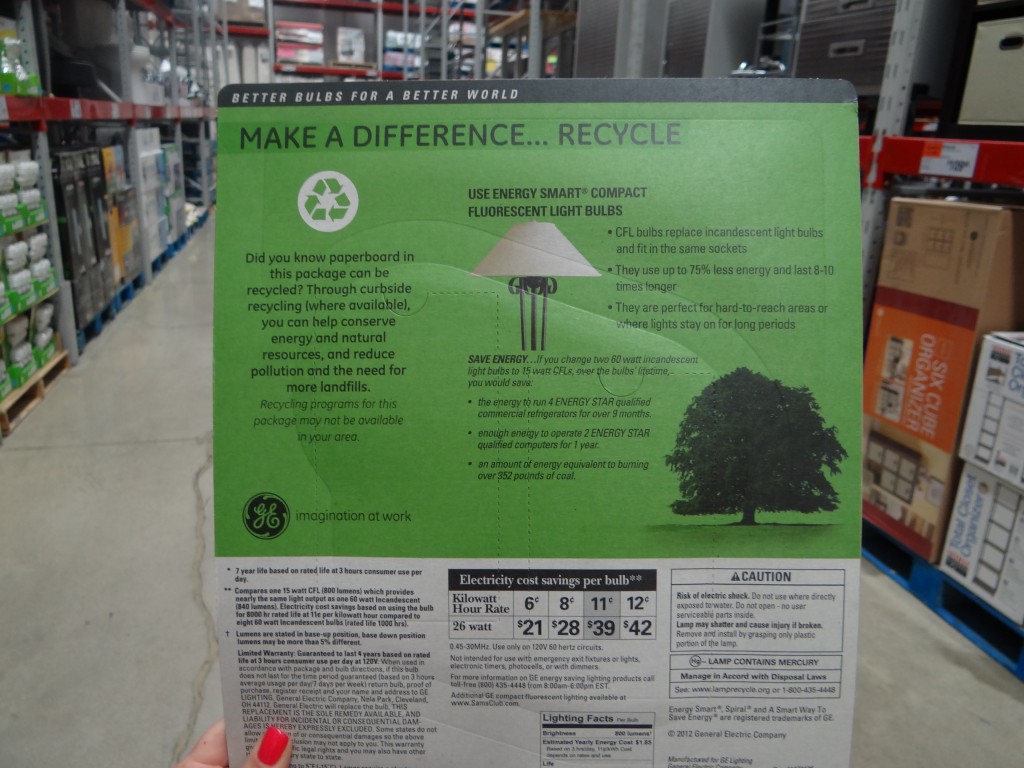 Aside from being tremendously advantageous for our environment, they will also help you save money. By using these Energy Smart Bright From the Start Lightbulbs, you will save $39 in energy cost over the span of the lightbulb.  Good for the environment, cost efficient, and beautiful lighting…what more can you ask for? Here is my friend and I changing the ceiling fan with the Energy Smart Bright From the Start Soft White Bulb.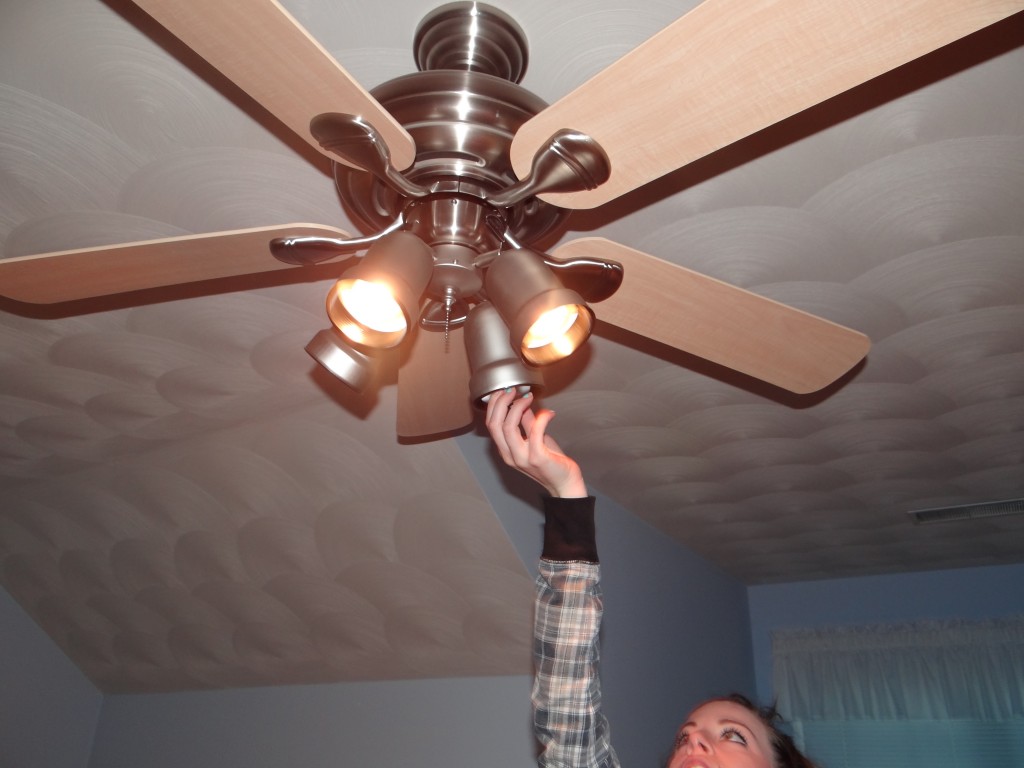 I am pretty sure you can see just how truly beautiful the lighting is after we changed it. No more dull lighting.. the room shines beautifully now!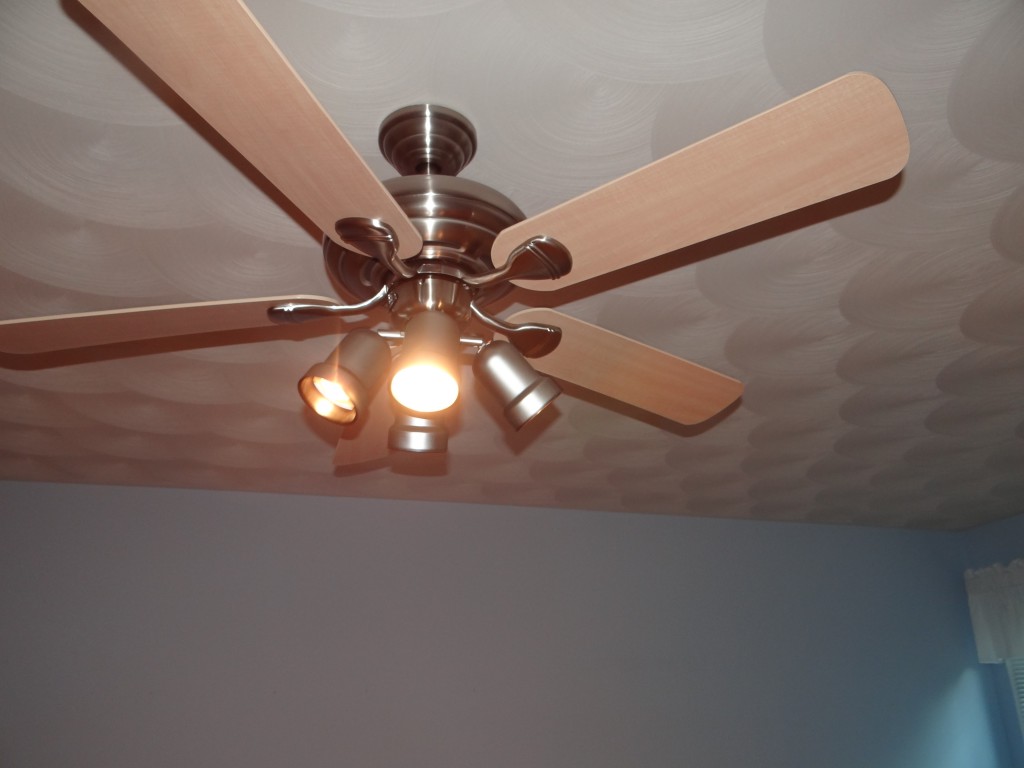 I also bought the GE Energy Smart LED Technology Lightbulbs which uses only 2.5 watts of energy. These lightbulbs last 8 years! That is amazing, considering some of my lightbulbs burn out in a few short weeks. Factor in the low energy cost of $0.38 per year to operate the lighbulb, and I can say with certainty that these lightbulbs are a must buy.
I decided I wanted to spruce up my guest bedroom by adding in a nightstand lamp for reading and decorative purposes. After putting in the Energy Smart LED Technology Lightbulb in my table lamp, which I just bought, I see a vast difference in the room. It looks so beautiful when I walk in and turn on my nightstand table lamp to read. It is incredible lighting and makes the whole room stand out. I really can't wait to do this to my bedroom as well! I bought quite a few of these lightbulbs as I am eager to start on the lighting transformation in the whole house. As my husband says though, baby steps…
While I plan to use these GE energy efficient lightbulbs all the time, I thought I share some other ways you can help with energy savings. My number one suggestion is to make sure you turn off all lights when you leave a room. I know, I am so guilty of leaving lights on, but when it comes down to it, making the conscious effort to turn off the lights will tremendously help with your energy bills. I also recommend to disconnect all appliances that are not in use. If your cell phone is done charging, disconnect it… If you are not needing your coffee maker till the next morning… disconnect it from the outlet. Small changes like this will have a lasting effect on not only the environment, but also on your electric bills. Believe me, I have been making small changes and my electric bill decreased significantly in the past few months.
Here is a really cute video from the makers of GE about the new Energy Smart Bright From The Start bulbs:

If you don't believe me with how great these lightbulbs are, I invite you to check out how much money you can save my switching to GE Energy Smart Lightbulbs using the GE Lighting Calculator. I calculated my savings and with all the lighting I use, I will save $800 in the course of the life of the bulbs.  How is that for a great savings!
If you are interested in purchasing these lightbulbs, I have a widget on my sidebar that will lead you to a $1 off any GE Energy Smart Bright From the Start CFL. Just click on the lightbulb and it will take you there! Each coupon printed and redeemed, $1.00 will be donated to the Foundation Fighting Blindness. For more information visit http://www.blindness.org/blog/. To learn more about the walks and their locations, click here: www.VisionWalk.org .
Be sure to check out GE lightening  on their Facebook and Twitter pages. You can also check out my full GE lightning purchases and makeover on my Google Plus story. Happy shopping for the GE Energy Smart lightbulbs!
*I am a member of the Collective Bias™ Social Fabric® Community. This content has been compensated as part of a social shopper insights study for Collective Bias™ and GE. #CBias #SocialFabric" As always, all my opinions are my own and not swayed by outside sources.